WordPress is not merely a platform for blogging. Over the years, it has developed into a sophisticated content management system. The number of people using the platform has tremendously increased, and so have the tools supporting it.
Be it for a business owner or an independent blogger, WordPress has become one of the essential tools of the digital industry. For any business, the website is as crucial as the content. To create remarkable content, there are plenty of trustworthy sources and writing services like https://essaypro.com/buy-an-essay.html. Similarly, a WordPress designer also has amazing tools at one's disposal.
From over 50,000 tools, here we have added the best to our list. Both design students and professionals will find them useful for WordPress.
Beaver Builder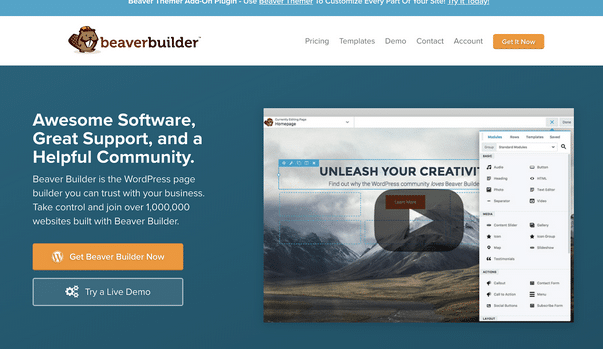 Beaver Builder is bound to pop up in every WordPress plugin list. It is a simple yet creative page builder that allows the designer to drag and drop without coding. The tool has many default templates that are stunning in terms of design. A user can pick a template and work their own style with graphics and written content.
The pro version delivers more flexibility and permits you to edit the temples on the Customizer itself. Even after the plugin is removed, the content will be imported to the Editor.
The different versions are priced at $99 and above.
Elementor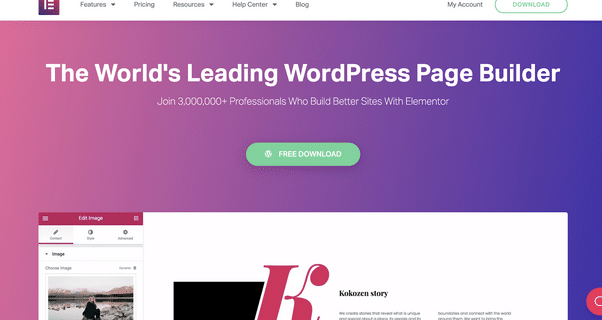 Elementor is another impressive drag and drop editor perfect to create landing pages. It is one of the excellent designing tools that are in high demand now. The builder enables using any theme, without imposing any constraints on the designers. The tool also allows the user to work with other WordPress plugins, without slowing down the site.
Designers can either build pages from scratch or use one from the gorgeous collection of templates. The maintenance mode enables you to make any changes by getting your site offline.
Pricing begins at $49 and goes up for multiple licenses.
SiteOrigin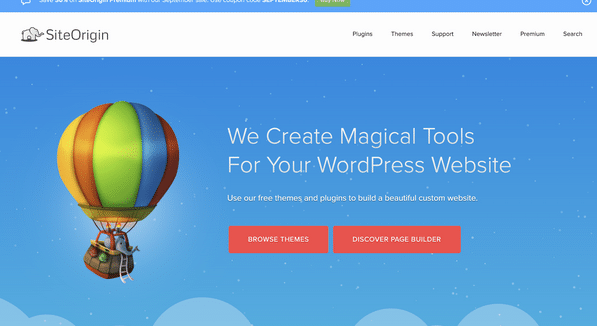 SiteOrigin is among the top of the free page builders available for WordPress. Their designs are straightforward and easy to install, ensuring that your website adapts to multiple devices and performs the best within any screen resolution.
Other than the page builder, SiteOrigin also has widgets and an exclusive CSS editor allowing for real-time editing as its plugins. A user can also find WordPress themes already created by the professionals.
There are both free and premium versions available, with the price starting at $29.
Envira Gallery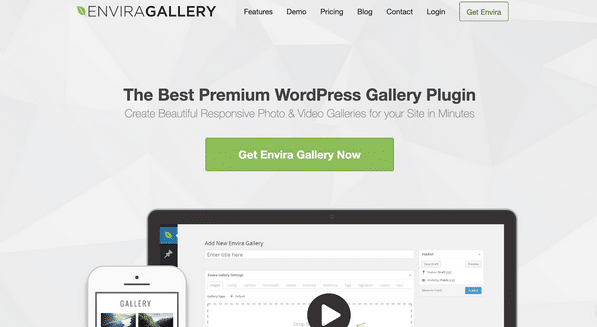 No website design is complete without visual aids. Envira Gallery presents amazing gallery plugins that work for WordPress pages with its extensive collection of photo and video galleries. The tool uses drag and drop option to add any gallery builder to upload images and arrange on the website.
The plugin also has many other features, including add ons for watermarks, social media sharing, pre-built gallery templates, and many more. The designer can further add deep links, pagination, and other tools for smoother site navigation.
You can use Envira Gallery for a price of $29 and above.
ThriveArchitect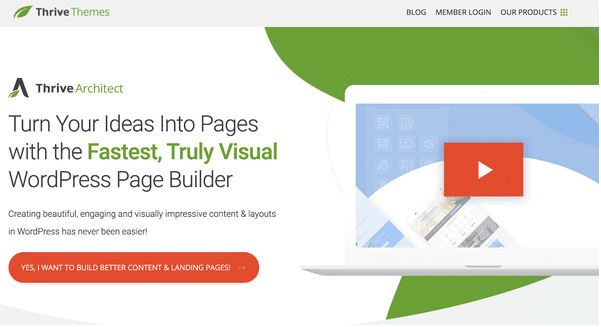 ThriveArchitect focuses on making the task of page building as fast and efficient as possible. From the builders of Thrive Themes, this tool has developed the "click-to-edit" method that instantly allows the user to make changes on the websites.
The plugin has 327 landing page templates letting the designer create platforms that are not commonly available on page builders such as sales or webinar pages all set for instant publishing. The conversion-focused approach enables you to customize all features such as buttons, timers, forms, and testimonials for eCommerce sites.
Thrive membership starts at $19 per month.
LiveChat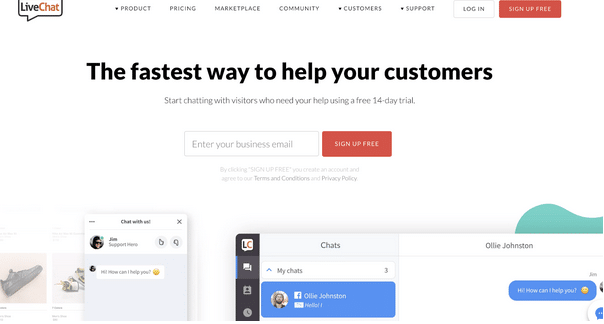 Customer support is a crucial aspect of building relationships through online business. LiveChat was developed based on the same idea to deliver beautifully designer live chat support for all website users. The tools enable one to add a chatbox to the website.
LiveChat comes in responsive versions for customers to reach out to the website through mobile, tablets, or computers. Agents can also add evaluation surveys after chat sessions to get feedback. The plugin could be integrated with your existing webpage design without making any modifications.
LiveChat is available at $16 a month and above.
Shared Counts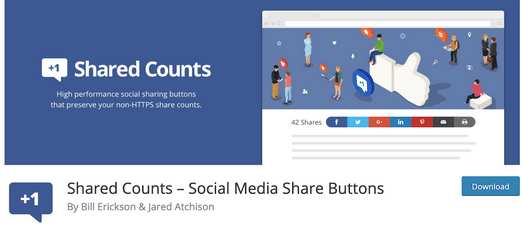 Social media is a must for any online business. With Shared Counts, designers can add social sharing buttons to the website using simple codes. One can do it both before or after the content is posted ensuring that you do not lose counts while upgrading to HTTPS.
Social Counts also shows you the statistics and insights concerning posts and accounts. Unlike the similar tools available, it does not use cookies, nor store any user data. Each social media button also has the feature to show the stats right next to it.
Social Counts' plans start at $40 a month.
Wrapping Up
Use 2020's best WordPress plugins to get ahead in your competition and with education. All items on our list focus on providing enjoyable user experience and faster site navigations, transforming your websites into much better versions.