If you'd like to see different art masterpieces when new tabs are opened in Google Chrome, then the Google Arts Culture add-on by Google is a great choice.
Download and install it from here.

After it is installed, it will show up next to the Chrome address bar.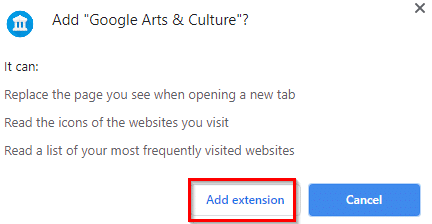 Left-clicking on the extension icon will take you directly to Google Arts & Culture homepage.
There is nothing to do to use it, simply open a new Chrome tab.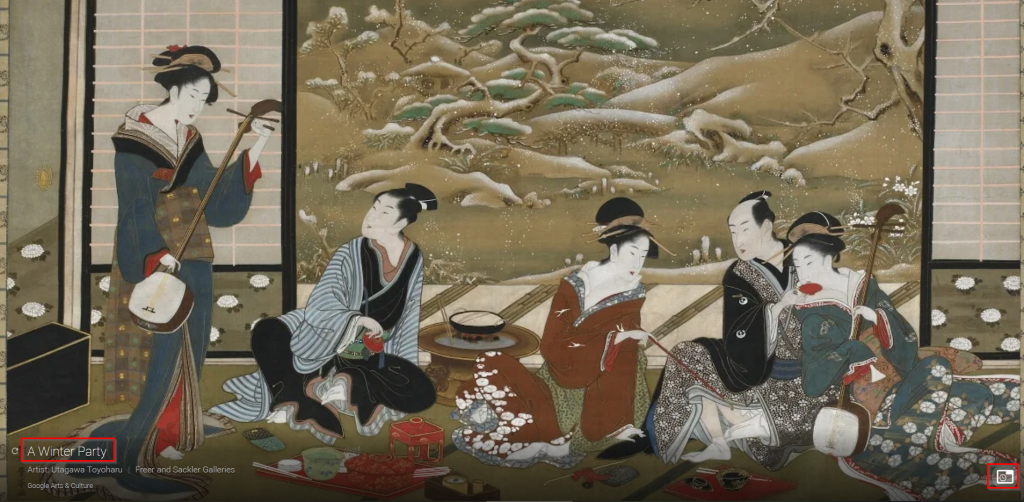 Random artwork will be automatically displayed in the background of the new Chrome tab.The bottom right of the tab will show the top sites visited icon (can be turned off ).
If you'd like to know more details about the displayed artwork, click on its name from the bottom left of the tab.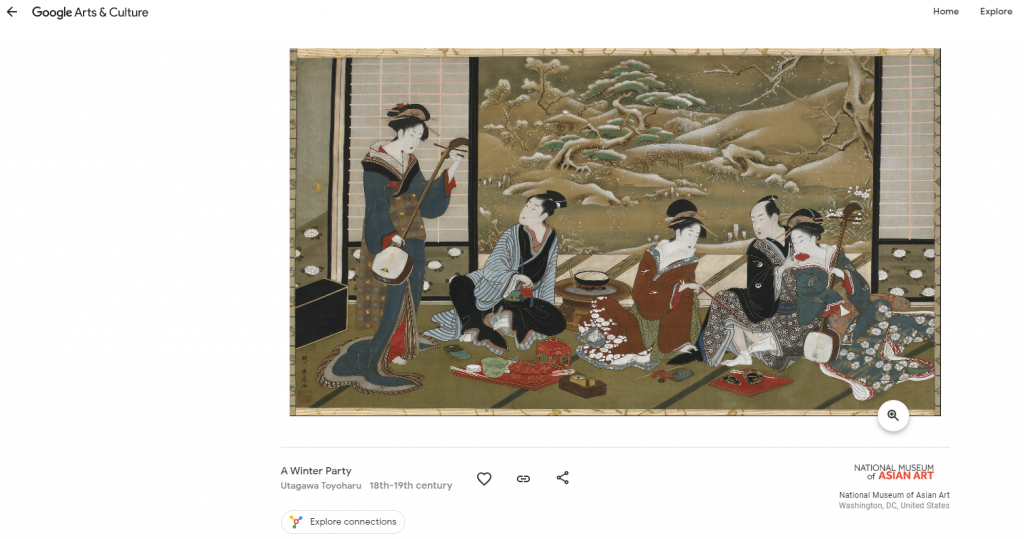 This will display the Google Arts & Culture webpage which will have all the information about that artwork.
By default, the artwork will change once daily and not for every new tab that's opened. This can be changed though. Right-click on the extension icon and select Change artwork > In every new tab.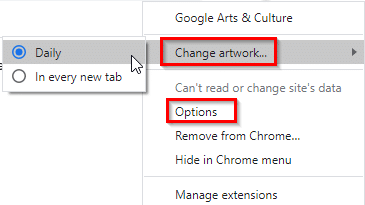 Other than that, if you'd like to turn off the display icon for top visited sites which appears at the lower right of the tab, then select Options and uncheck Show top sites button.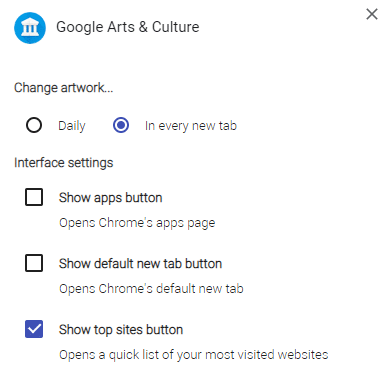 This is a useful Chrome add-on to add aesthetics whenever you open a new tab. Also, you'd learn about different artworks.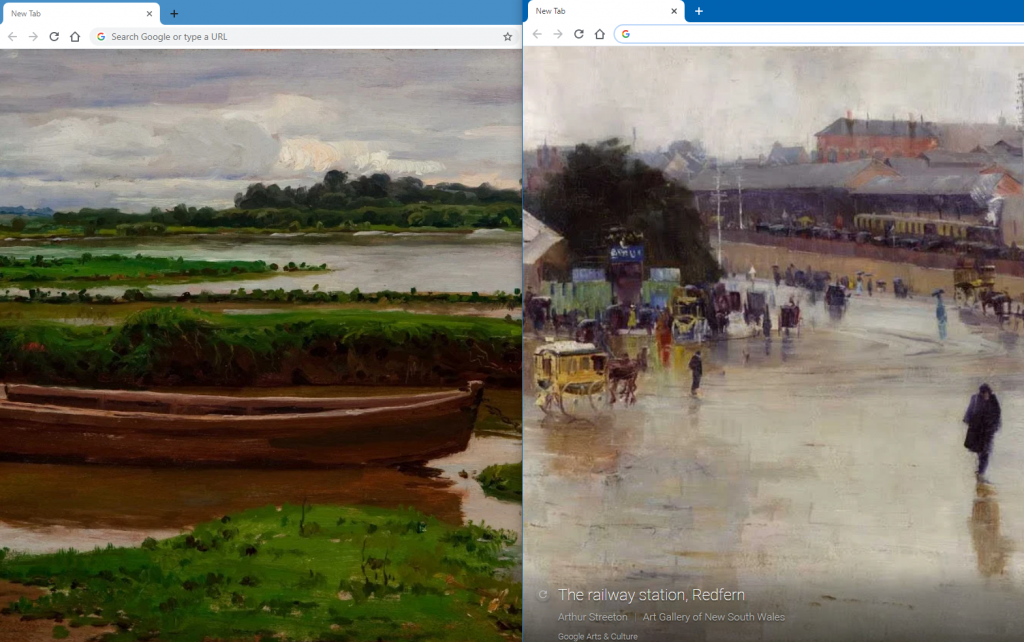 Do try it out.