Snap Links Plus is a Firefox add-on for opening various hyperlinks in one go. What it does is allow you to select different URLs on a webpage and then open them directly in separate tabs instead of individually clicking on each of them.
Download and install it from here.

Click Add to finish the installation.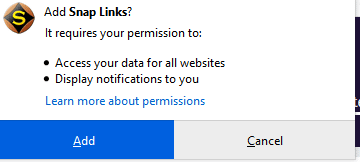 Once installed, there will be a quick tutorial that explains what it can do.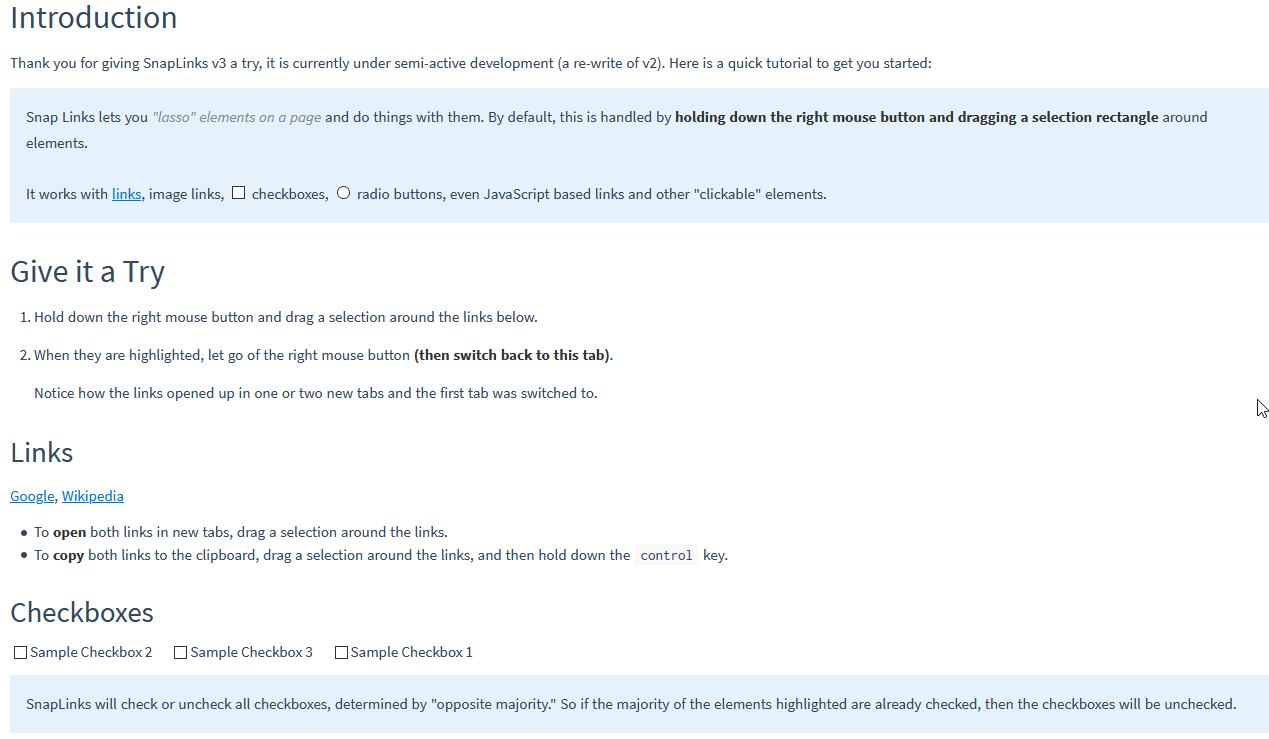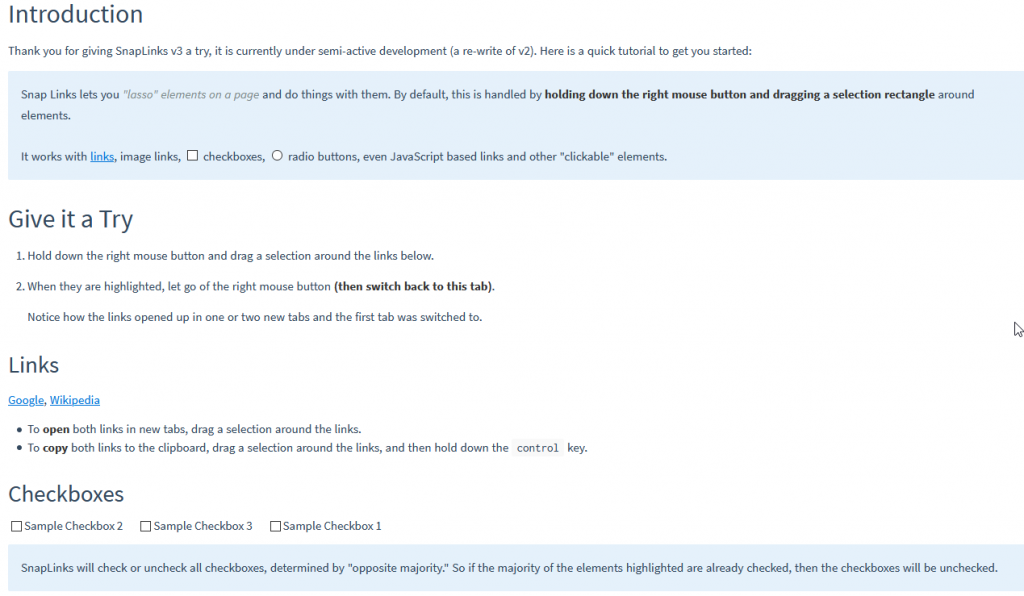 Besides the hyperlinks on webpages, it can also be used to select other web items like radio buttons, checkboxes and more.
Using Snap Links Plus is simple. To select multiple hyperlinks, hold the right mouse button and draw a rectangle around the region where these hyperlinks are.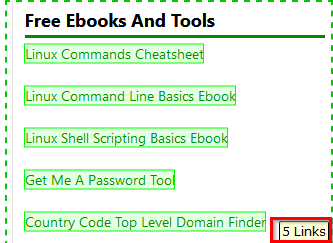 The selection will show the total number of links that are selected. Then release the right-mouse button. All the selected hyperlinks will open in new tabs in the background.
Also, you can copy multiple hyperlinks to a text document or in the clipboard. To do that, hold the right-mouse button as before and then press the Ctrl key.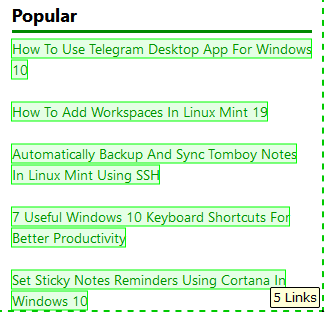 These hyperlinks that are included using the selection can then be directly copy-pasted.

This is a time saver when you need to copy a lot of hyperlinks from webpages to documents, it can be done in one go.
To change the default controls for Snap Links, click on Tools > Add-ons.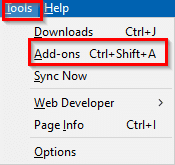 Then choose Options from the ellipsis button next to Snap Links in the listed add-ons.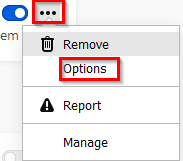 From the Options menu, change the controls if needed (the default though are easy to use and remember).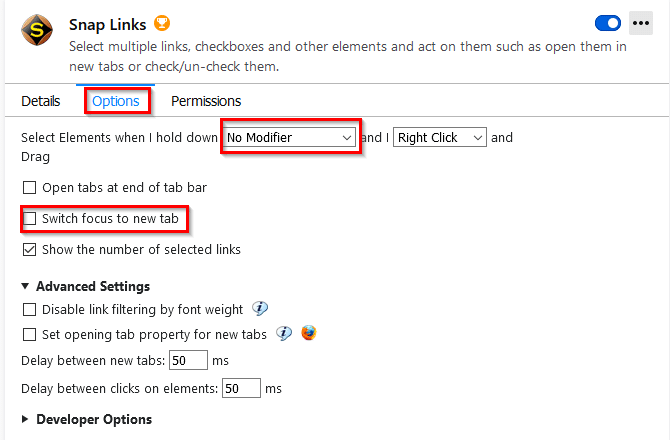 You can also change the delay in opening new tabs as well as change the focus to the new tabs that are opened.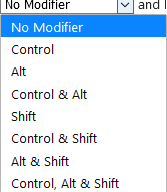 Overall, this is an easy to use Firefox add-on when interacting with different web elements especially hyperlinks in a webpage.
Happy surfing.