Sound Converter is a lightweight GNOME utility that can convert audio files to different formats like OGG Vorbis, MP3, WAV, FLAC and more.
To download and install, open the Terminal and type in:
sudo
apt
install
soundconverter

After it's installed, Sound Converter will be available from the Multimedia section. (This example uses Linux Mint 19.3 with Xfce environment).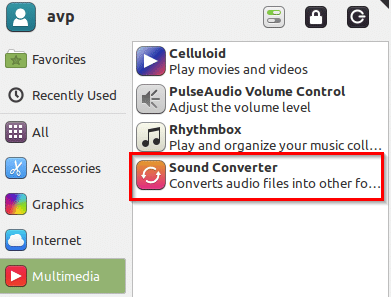 The interface for Sound Converter is basic. Add the source audio files that need to be converted by clicking on Add File or Add Folder icon.
The default output format is OGG but it can be changed to other types by clicking on Preferences.

Choose the output format from the Format drop-down and select as needed.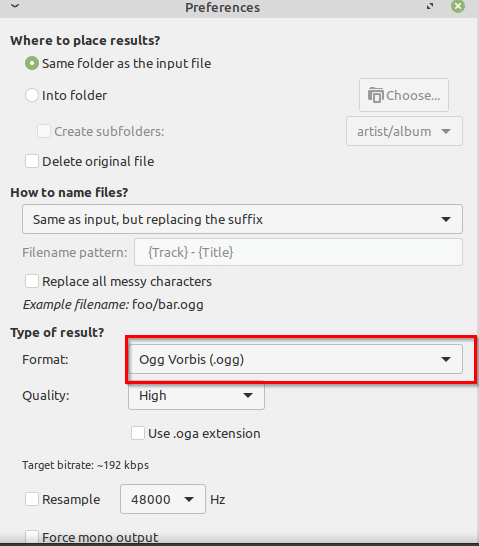 Also, the output quality and the resampling rate can be changed from here if needed.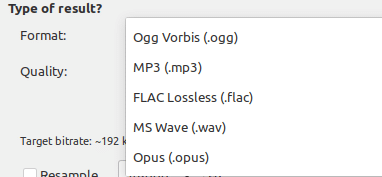 Finally, click on Convert to begin.

The audio files will be generated in the preferred format.

From the Preferences section, you can also change the destination folder where the processed audio files will be generated. By default, they are generated in the same folder as that of the source file but can be changed to a different path.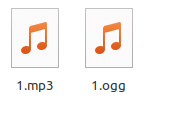 Sound Converter also supports batch conversion. Add multiple source files and begin conversion.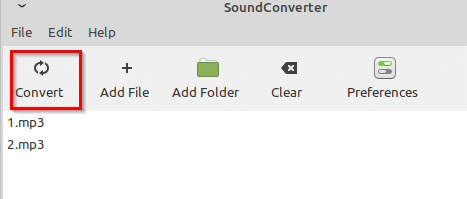 They will be processed one after the other in the selected output format and will be available in the destination folder.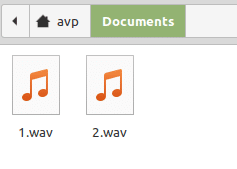 Easy and quick to use.
Happy converting.