It can be useful to take regular short breaks while working to boost focus. There are several browser extensions for Google Chrome like Pomodoro that can help you in doing this.
There is another useful extension by Google – Mindful Break. What this extension does is show you a mindfulness/zen kind of tip followed with a short one-minute breathing exercise. It also works offline, so you can use it anytime.
Download and install it from the Google Web Store here.

Once installed, to start using it, click the extension icon from next to the Chrome address bar.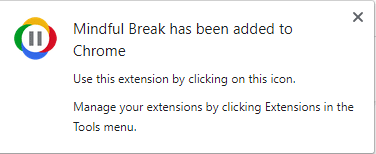 Each time a useful mindfulness tip will be displayed along with a breathing/relaxation exercise. (You can also schedule these automatically.)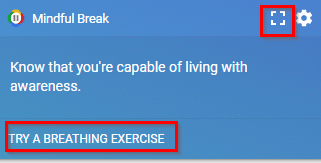 To start the exercise, click on TRY A BREATHING EXERCISE.
Play the one-minute video and follow the on-screen instructions.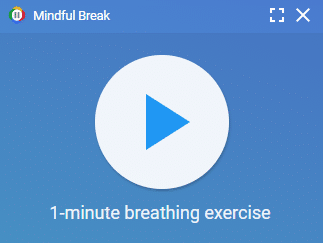 You can switch to a full-screen view with F11 while doing this.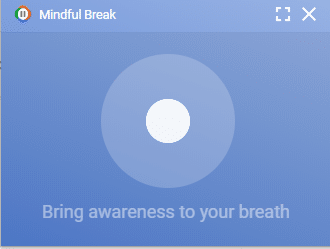 There are other settings too that can be configured for Mindful Break. To do that, click on the gear icon from the tip window.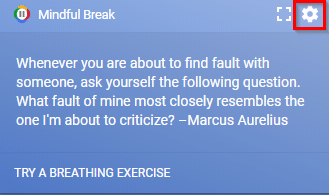 If you'd like to be reminded regularly of taking a break at specific times, choose from the Remind me of a mindful break section.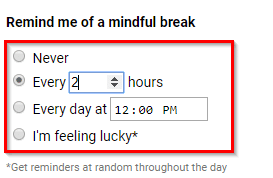 By default, it is off but can be set starting every hour, or at a specific time of the day. The I'm feeling lucky feature will remind you at random intervals.
Also, you can change how these reminders can be displayed. You can set them as badge icon, a browser notification, or a sound alert from the Remind me with section.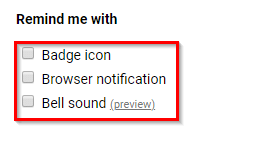 Finally, these reminders can be restricted only to be displayed at certain times from the Restrictions section.

This is a useful Chrome extension that can boost productivity by taking short breaks and relaxing. Do try it out.