The Calendar app in Windows 10 comes with additional calendars that can be added to your Microsoft account to keep track of sporting events, TV channels/shows and country specific national holidays.
(If you have already configured other email accounts like Gmail etc in the Mail app, those calendars will be automatically available in the Calendar app).
Here is how to add these extra calendars :
Open the Calendar app by either searching for it (shortcut key : Win key + S) or from the Mail app.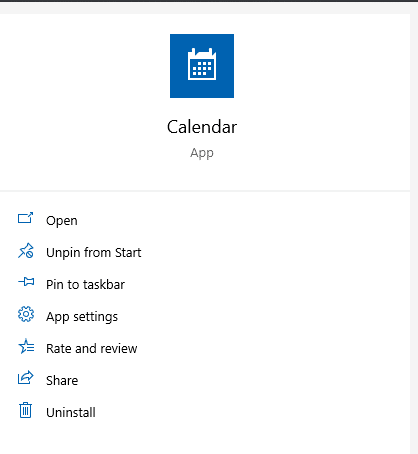 Scroll down and click Add calendars.

There will be different calendar categories including holidays, sports, TV and so on.
Country-wise holidays calendar:
To add country-specific holidays calendar, select Holiday calendars.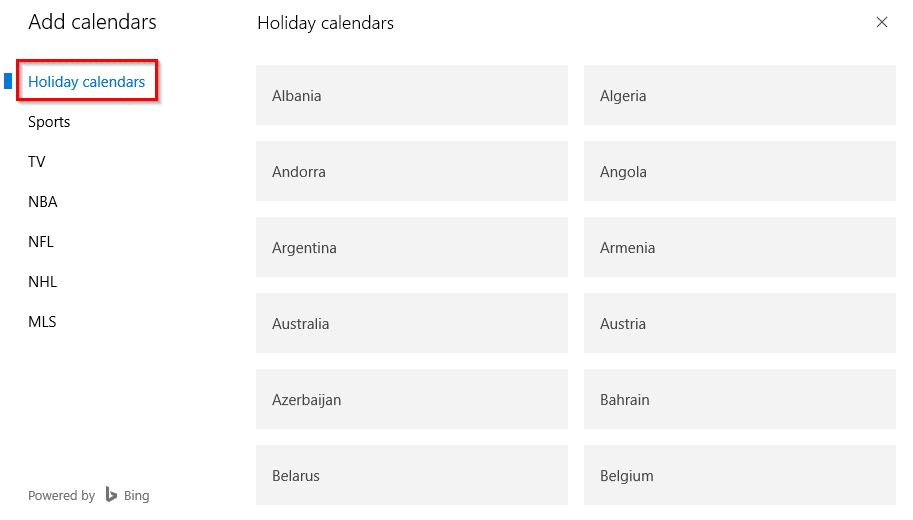 Then choose the country for which the calendar is to be added and click on it.  All the holidays for that will now be visible in the Calendar app.

TV channels and shows:
To keep a track of your favorite TV channels and shows, click on TV. Then select the timezone.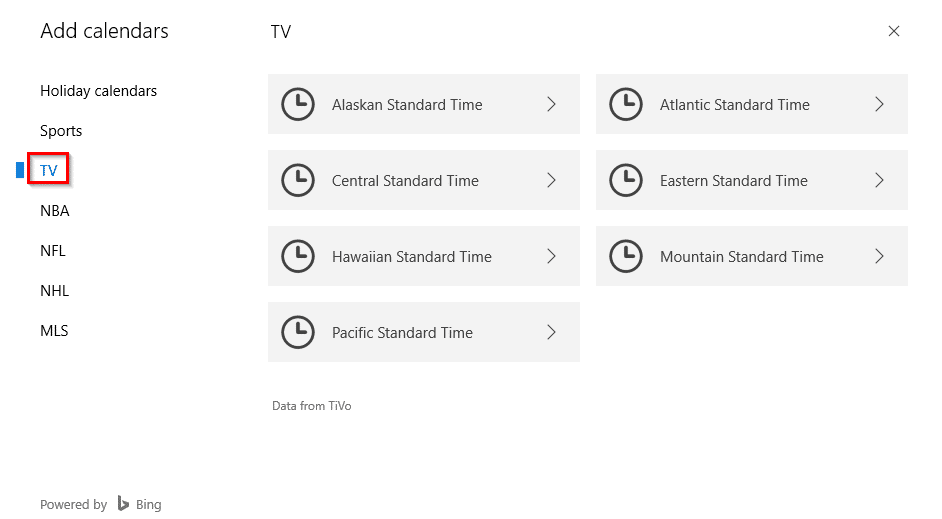 This will show various TV channels.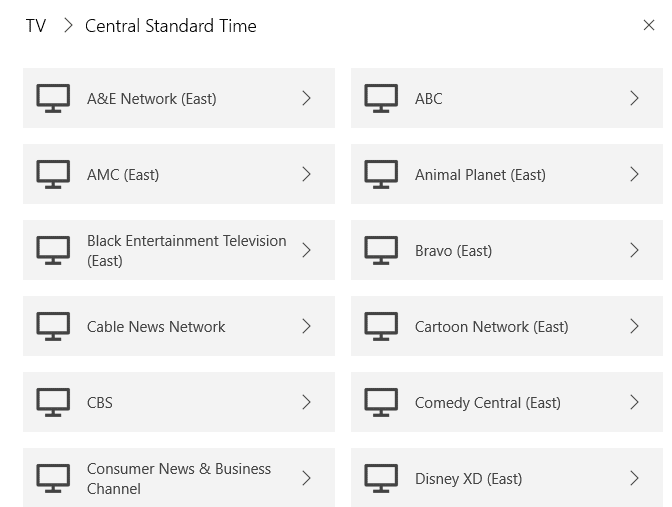 To add the schedule for a particular TV show, choose it from the channel list.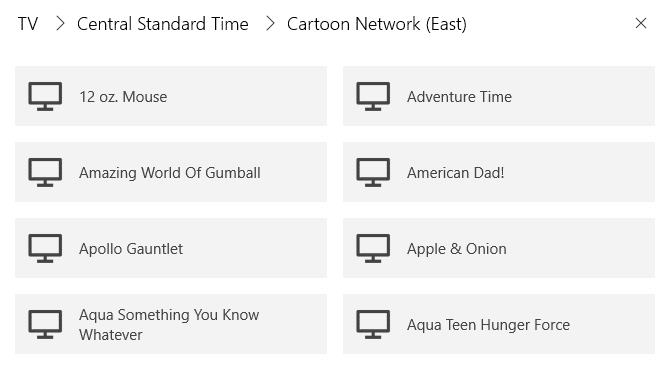 The episode/show timings will then be added to the Calendar app.
Sports events:
Similarly, you can add a schedule for different sports too. Click on Sports and the name of the sport.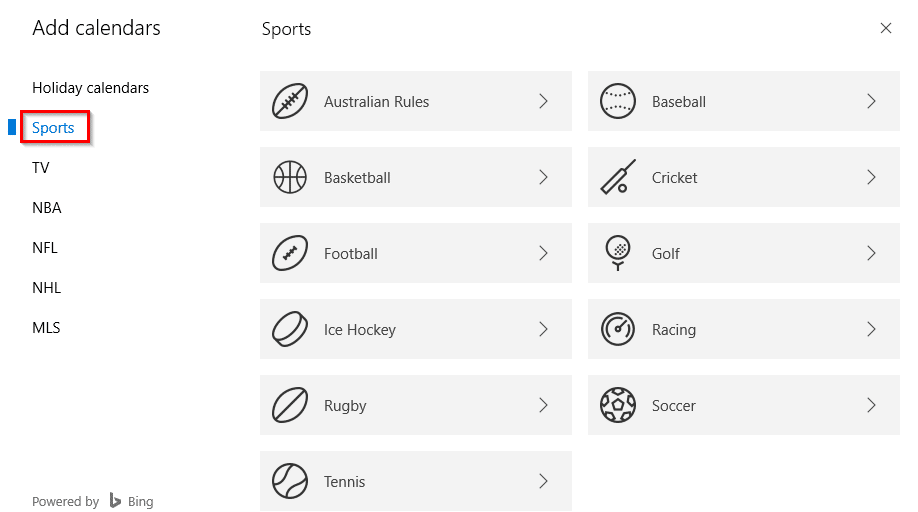 All the major tournaments and events related to those will be displayed. Click on the preferred tournaments to watch.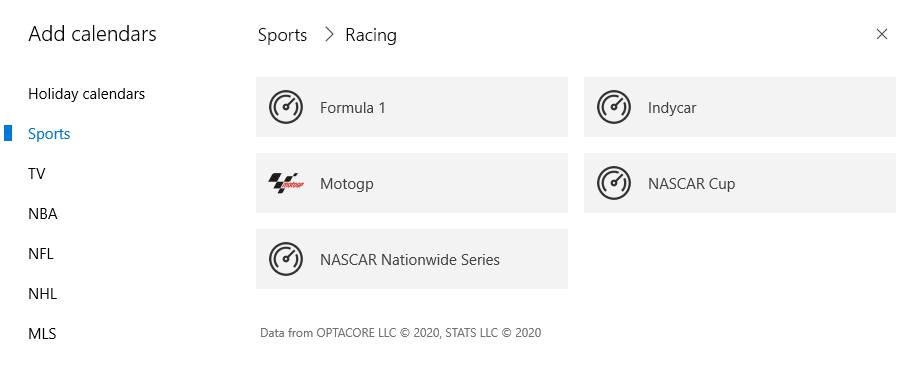 They will be then be added to the Calendar with the venue details.

Similarly, games for other sporting events like NBA, NFL and so on too can be added.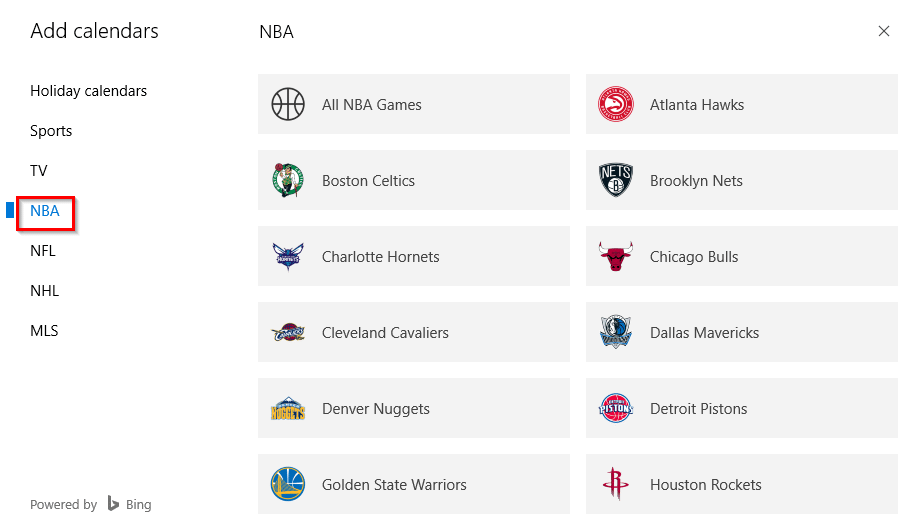 These all will be added as calendar events to your Microsoft account and you will also get reminders for them in the Windows 10 Action Center before they begin.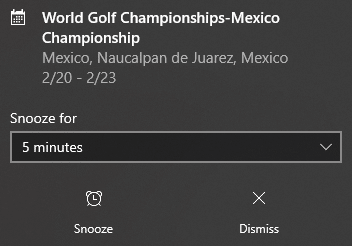 Also, you can choose not to display them by removing the tick mark next to them.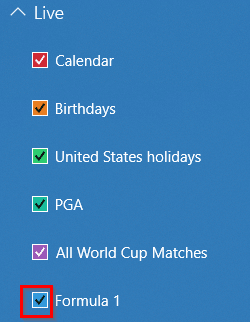 To set a color or delete them, click on the down arrow next to them and select Remove calendar.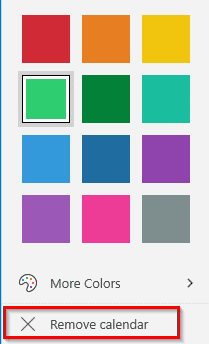 Pretty useful.