Croppio is a free online tool that can crop and resize media files. It supports cropping and trimming of images, videos, and audio. It supports image formats like PNG, JPG/JPEG/GIF, audio formats (MP3, M4A(AAC), M4R, FLAC, and WAV. Video format supported for trimming is MP4.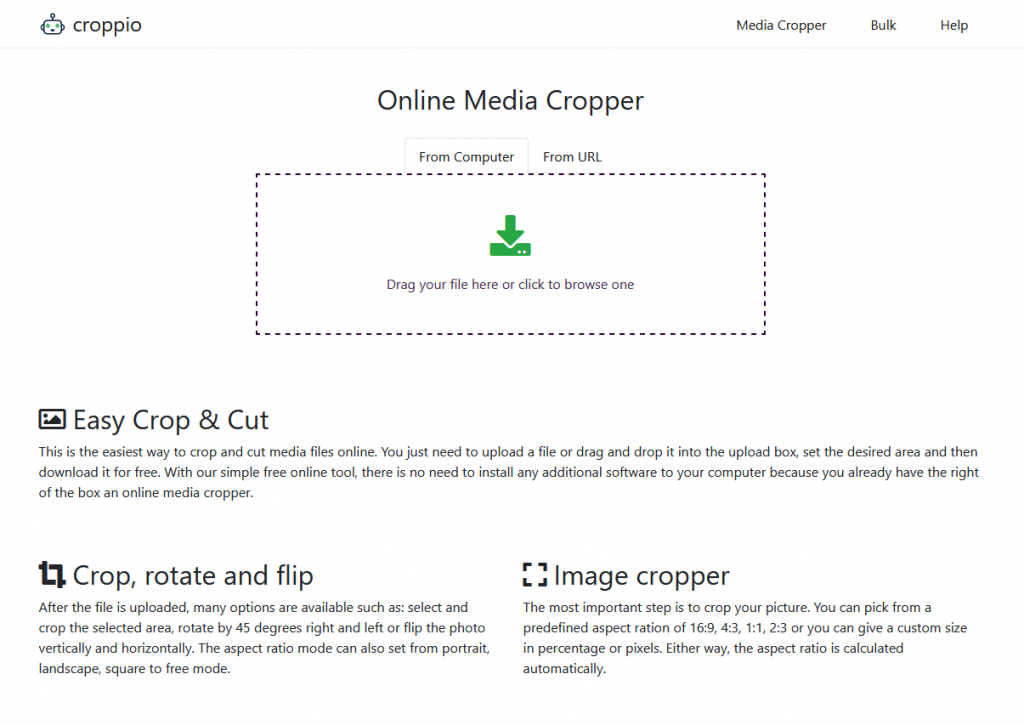 Using it is easy and it doesn't need any installation. Simply go to the Croppio homepage here.
Images:
To resize images, upload them or specify the URL.

After the image is uploaded, you can resize, rotate, flip and stretch it.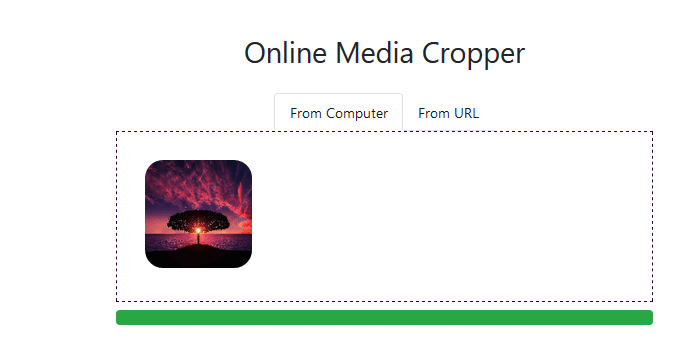 Croppio has different options for resizing and choosing the image size from the drop-down menu. As these changes are selected, the Image Size Info table will be updated to reflect the changes.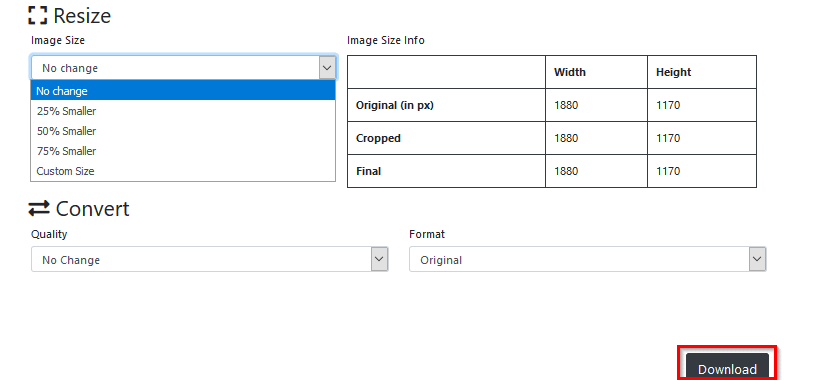 To convert the image to a lower or higher quality, select as needed from the Convert menu.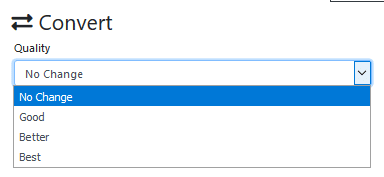 Finally, to change the image format, click on Format and choose as required.

Once the changes are finalized, click on the Download button.

The processed image will soon be available to download.

As Croppio can resize images, you can also crop images that are to be used for various social media profiles as well as background.
It also has the option of bulk conversion of images. You can upload multiple images and process them in one go. To do that, click on the Bulk section and upload the images.
Videos:
The process for editing and trimming videos too is similar. First, upload the source video to be trimmed (in MP4 format) or specify a source URL. Next, choose the start and the endpoints if it has to be trimmed.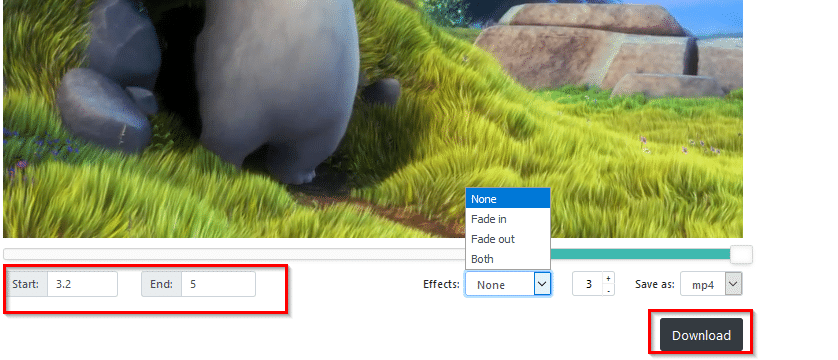 You can also add simple effects like Fade in and Fade out to it. Click on Download to process and download it.

Audio:
You can also trim audio files similarly and download them to use as ringtones. After uploading, choose the portion for trimmed output, the fade duration, effects like Fade in/out and the output format. You can also preview the audio output before finalizing it.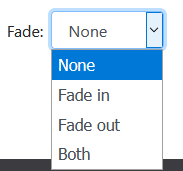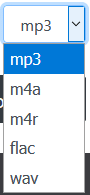 Click Download to process and save the trimmed audio file.
Also, there is a cool Stats section here which shows at a glance the number of files and the types of files that are processed by Croppio.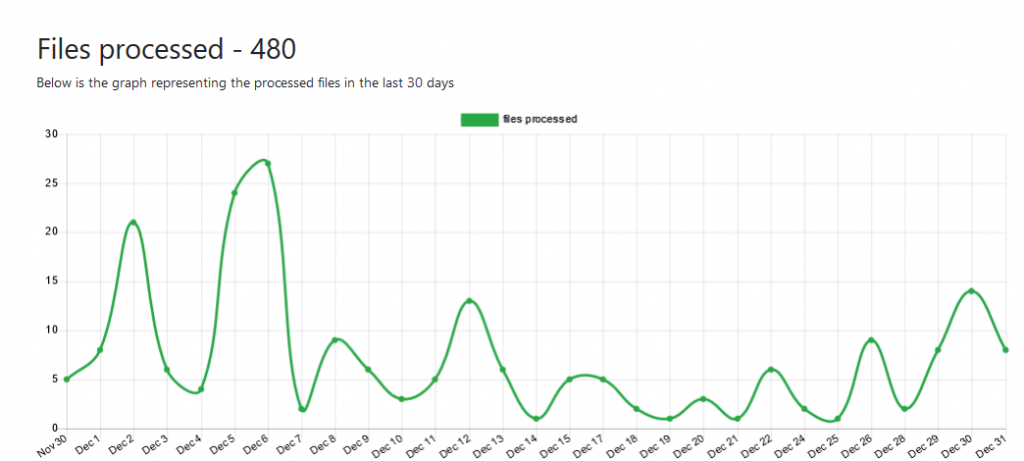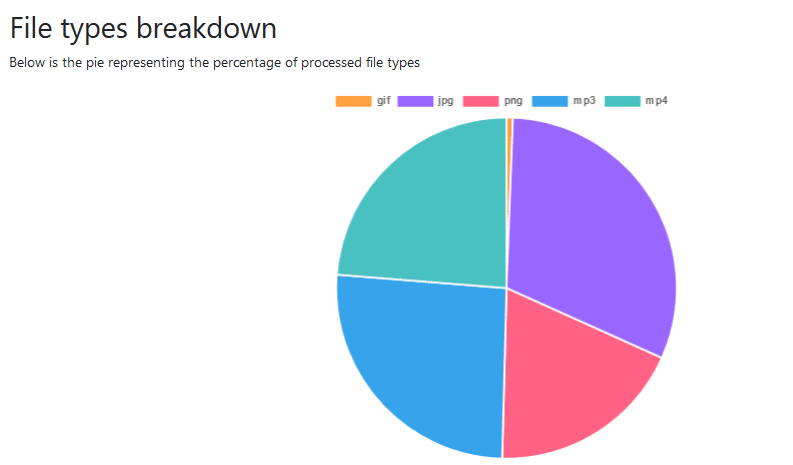 This is a useful and free tool for basic resizing and trimming multimedia files, do try it out.