Grammar and Spell Checker is a Chrome and Firefox add-on by LanguageTool that can detect and correct grammar mistakes.
This add-on supports grammar and spell check for more than 25 languages including English, French, German, Romanian, Russian, Spanish, Swedish and more.
Download and install it from the Chrome Web Store here. To use it in Firefox, add it from here. (This article shows how to use it in Google Chrome.)


It will show up next to the address bar once it is installed.

There will be a quick tour about how it works and the features it offers.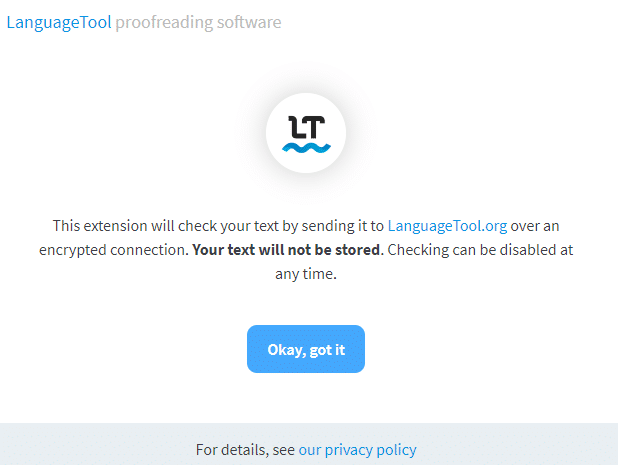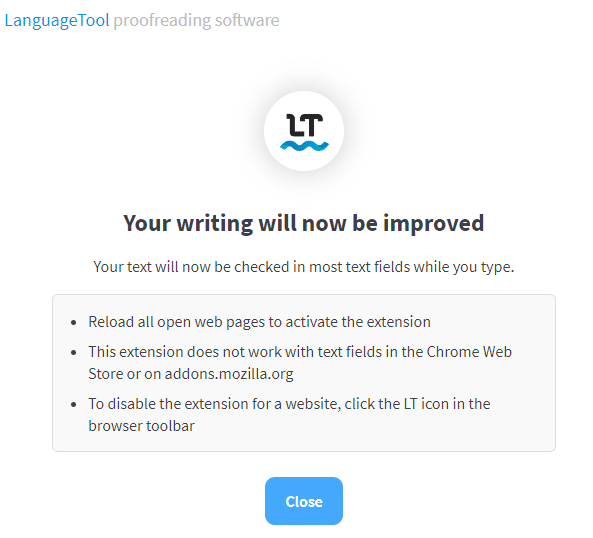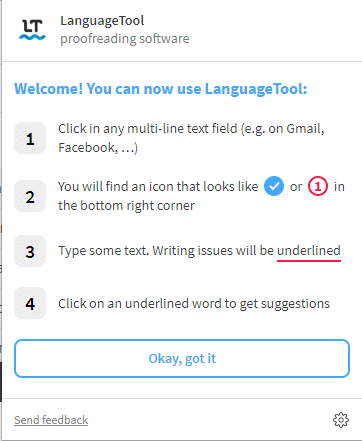 The free version is more than enough for regular text related tasks while the premium version has some extra features. The comparison between the plans can be found here.
Even though it doesn't store the typed text or your IP address and checks for grammar and spelling securely by matching it with LanguageTool.org, you can still change the settings so that it gets activated only when you click on it.
To do that in Chrome, right-click on the extension icon and choose This can read and change site data > When you click the extension.
You can also keep it disabled and activate it only when needed.

Once the extension is enabled, simply type in like composing email messages and other text-related tasks.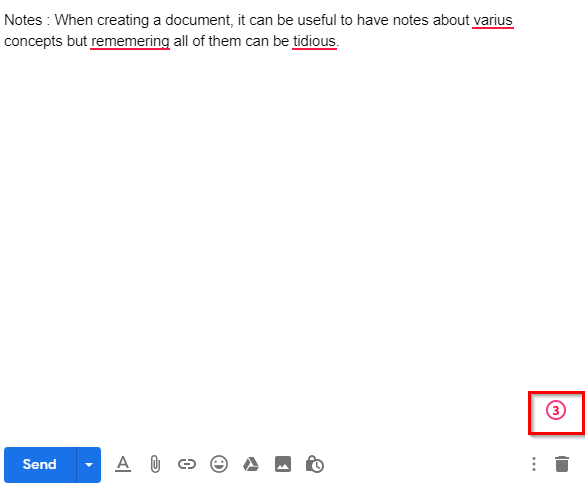 Grammar and Spell Checker will check for any typos and grammar mistakes and display them at the bottom of the screen as numbers.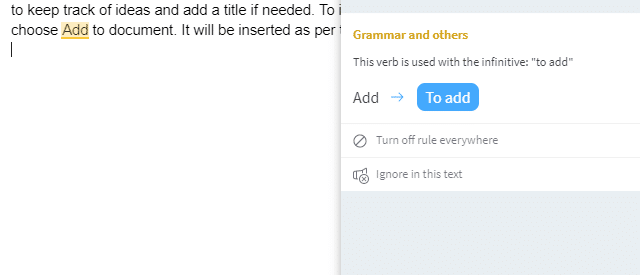 You can then click the highlighted text and choose to correct it or ignore it.
Other than that, you can also enable synonyms when typing. To do that, right-click on the extension and select Options.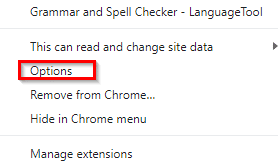 Then, turn on Enable synonyms.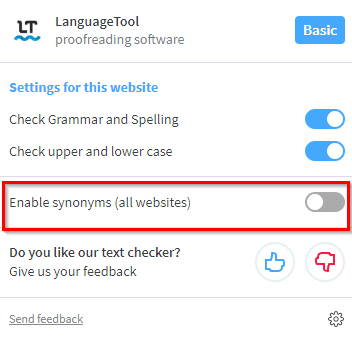 You can add exceptions for sites here so that spell check can be skipped when using them.

You can also use the LanguageTool online directly to copy-paste the text in it for proofreading.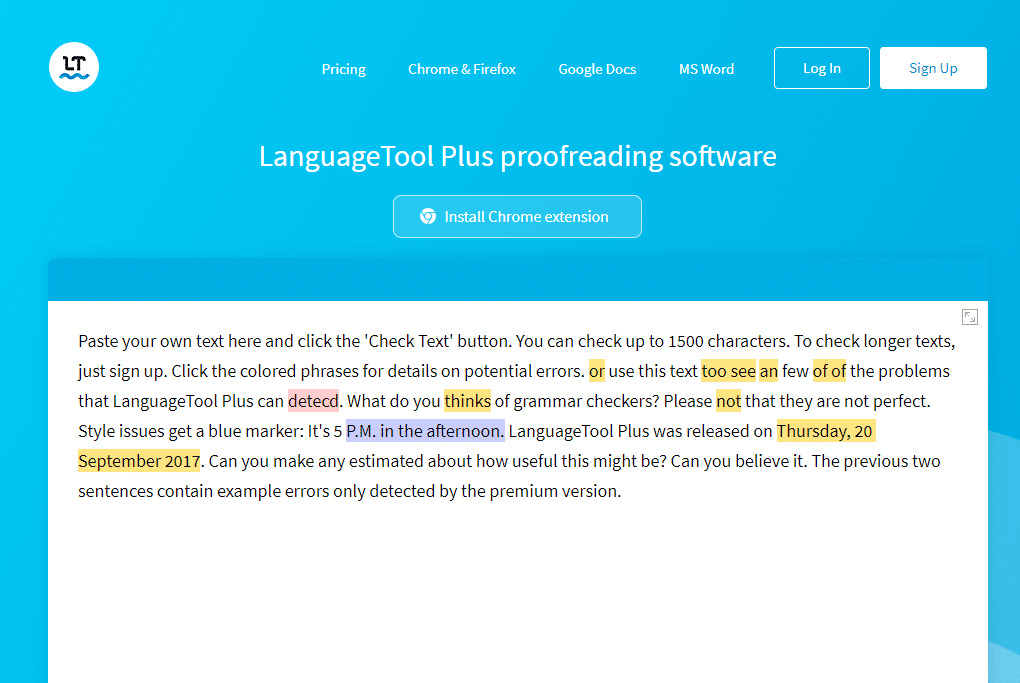 All done.