For all its innovative gaming technology over the years, being one of the first console manufacturers to push motion-based gaming and even virtual reality, albeit way back in 1995, Nintendo's interest in the mobile ecosystem is a recent development.
In fact, the late Satoru Iwata only changed the company's collective mind on mobile gaming in the year before his death in 2015. Given Nintendo's current roster of games on iOS and Android though, it's hard to believe that the Japanese company was ever anything but a leader in mobile gaming.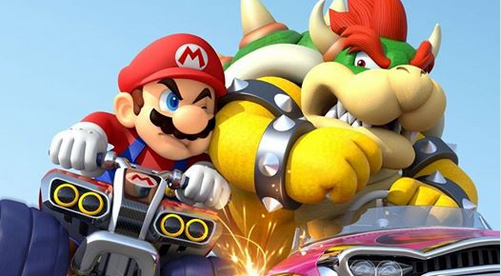 In the past four years, Nintendo has released new mobile installments of many of its most popular franchises, including the venerable Mario and his alter-ego Dr. Mario, Animal Crossing, and Fire Emblem. Nintendo also published Dragalia Lost, a new action RPG series, and a strangely single-player iteration of Mario Kart, subtitled Tour.
Of course, it has also worked with Dire Wolf Games, DeNA, Select Button, and several other developers to bring the popular Pokémon franchise to the small screen. And we've all heard of that collaboration Nintendo worked on with AR developer Niantic.
Real-time Entertainment
It's Mario Kart Tour that deserves a bit of focus though. As mentioned, the mobile version of the racing game launched with no multiplayer capabilities, instead, adding fake 'players' with names like kieronsc, metnka119, and chorns for drivers to race against.
The rouse didn't fool many people and Tour became the first Mario Kart title in which human competition was not central to the gameplay – or included at all. Fortunately, Nintendo plans to test live multiplayer in the game in December 2019.
Nevertheless, with mobile eSports on the rise, and synchronous gameplay as popular today as it has ever been, Nintendo's omission of multiplayer seems rather silly. Real-time entertainment has become a major growth industry, especially in industries like sport, where live betting opportunities now compliment football, tennis, rugby and other sports. Odds at MobileBet live betting, for instance, can be more rewarding mid-match than pre-game.
Gold Pass Subscription
Nintendo's plan for Mario Kart Tour will not get everybody over-excited though. The December test is just a beta run that's only available to paying Gold Pass subscribers. Tour is, after all, only partially free, with Tech Crunch describing the app as "free-to-start".
It's possible, then, that non-paying customers may have to be content with competition based around beating high-scores rather than chasing down a neighbor on Choco Island or Rainbow Road. Gold Pass for Mario Kart Tour costs just $5 a month but content released for the mobile title thus far has been underwhelming – Kotaku called its Winter Update a "bust" – so it'll be interesting to see how Nintendo handles the game in the New Year.
Reviews aside, Gold Pass is central to the recent performance of Mario Kart Tour and the game did launch to promising results. Shuntaro Furukawa, the incumbent Nintendo president, called the game's debut "remarkable". For a single-player game that really ought to be multiplayer, Furukawa's remarks are as encouraging as they are unexpected.