Free ISO Creator is a free and tiny utility to create ISO files from files, folders, and CD/DVD sources.
Download and install it from here. It is just 1 MB in size to download.
After it is installed, from the main window choose the files and folders that are to be added for making ISO file by clicking Add File(s) and Add Folder. There is no option to select and add multiple folders though you can add multiple files together.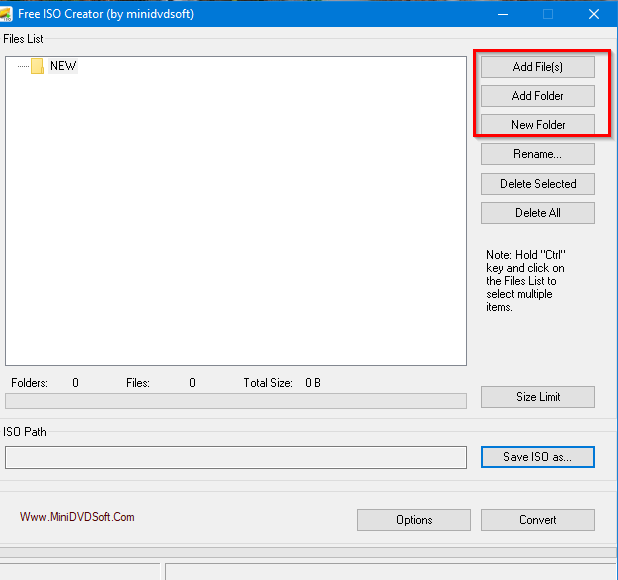 Depending on the size of files and folders as well as the source used for converting to ISO, you can choose the ISO size limit either as CD, DVD-5, DVD-9 or specify a custom size limit from Size Limit.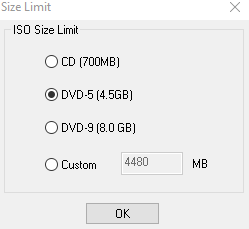 To configure additional options like creating a bootable image or choosing a file system, click on Options.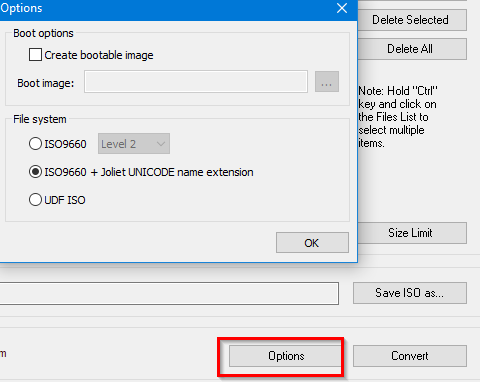 Also, to set a destination path for the ISO file and name it, click on Save ISO and specify as needed.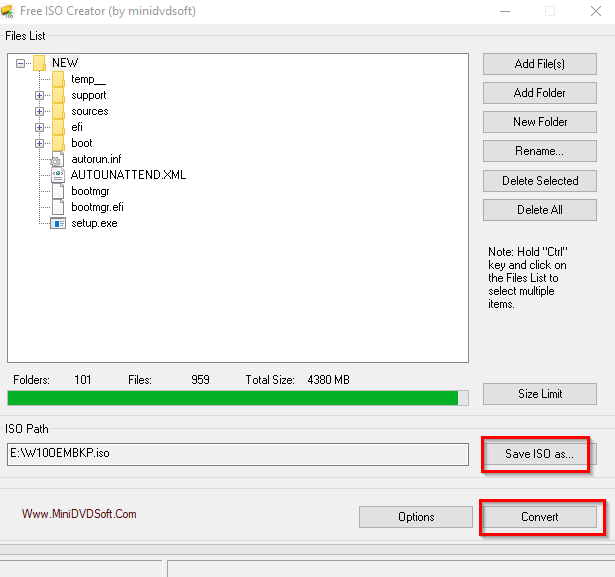 Finally, click Convert. Depending on the size of the files and folders selected, it can take a while.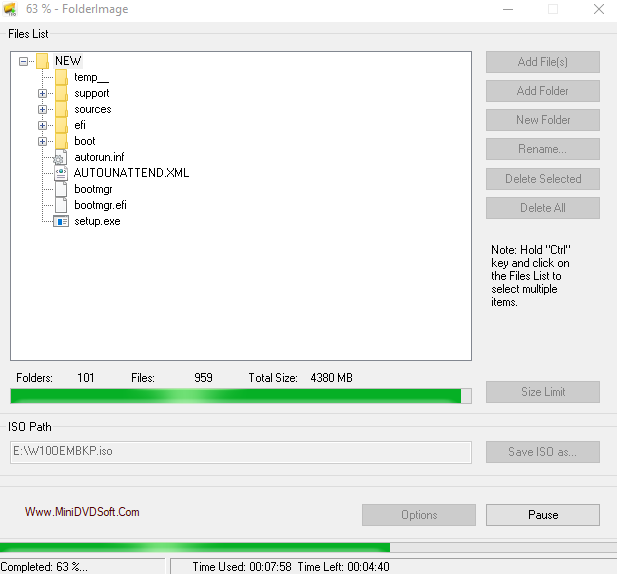 After the process is completed, the output ISO file will be available in the destination folder.


All done.