Stadia – the cloud service by Google for playing games requires a minimum Internet connection of 10 Mbps for HD streaming and preferable more than 35 Mbps for 4K streaming.
You can test if your Internet connection is stable and meets these requirements directly from the Staida product page here. Scroll down and click on Test your connection.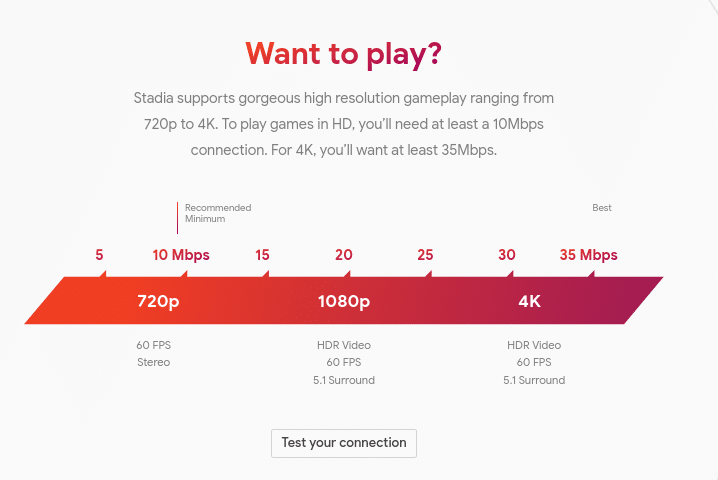 To ensure an accurate test, disconnect other devices that are using the Internet connection and stop existing network downloads if any.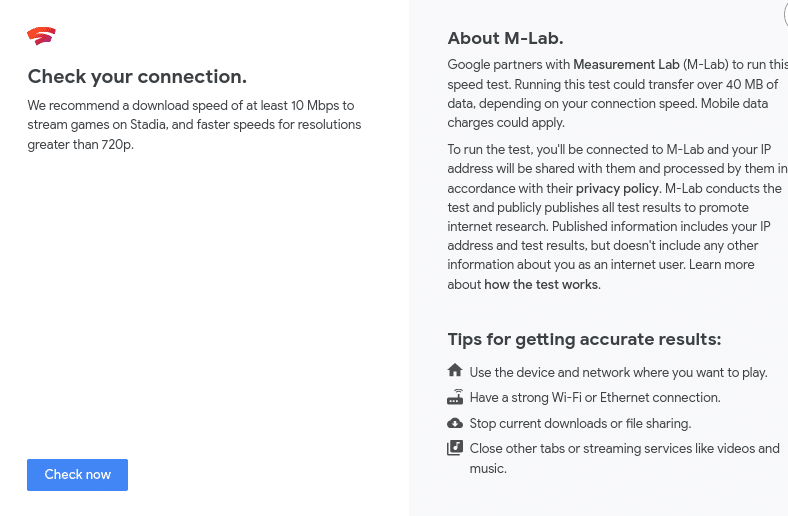 You can also recheck with other network speed testing sites like speedtest.net or fast.com