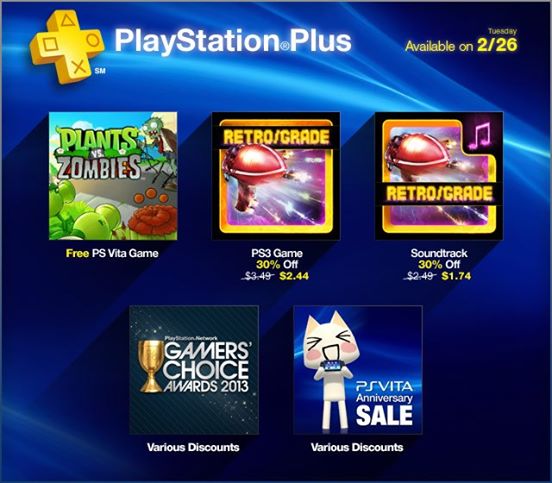 The gaming industry generates revenue of $134.9 billion per year, and there's a good reason why it is flourishing. Developers and industry leaders have been extremely clever in the way they market and sell their games, with generous offers abundant in every offshoot of the sector. Sites and publishing companies draw players in by offering attractive deals, and then keep them playing with handsome reward schemes. No matter what type of games you like to play, there are great offers to be found.
Consoles
For PlayStation and Xbox players who want to play online, subscribing to an online membership is required. On the Sony device, players have to sign up to PS Plus, while Microsoft users need to register with Xbox Live Gold. Both of these memberships come in at a reasonable price, and the benefits that accompany them are exceptional. Each month, users are given at least two free games on each platform, and some of the offerings have been hits in the past. For example, one of the recent games available to PS Plus users was Batman: Arkham Knight, one of the most critically acclaimed superhero games ever made.
In addition to the free games, members also have access to a number of seasonal sales which change throughout the year. Sometimes, discounts of up to 90 percent are available.
iGaming
One of the most competitive offshoots of the gaming industry is iGaming, with there being thousands of sites available all hoping to attract players. This fierce struggle between operators serves to benefit players greatly, as it means that there are always attractive offers for players. These usually come in the form of sign-up deals, which give players a deposit match bonus the first time they add funds to their account. Other types of promotion include free spins deals to use on slot games.
There are other lucrative offers for players once they have joined a site as well. According to this Bonusfinder review of Zodiac Casino, there is a reward scheme in place to treat return customers. This is a points system which rewards players with a $1 chip for every 100 points earned.
Mobile Market
The mobile market is perhaps the best place to look for players who like a free game. This is because in recent years there has been a rise in the freemium marketing plan for mobile games. Freemium means that players can download and start playing a game for free, but in order to progress faster and get better rewards, they need to pay money. There are, however, some games in the App Store which can be downloaded for free and don't require players to spend. Offerings like Crossy Road and Cytoid, for example, are hugely popular.
The gaming market is accessible to so many players thanks to the stunning offers that are to be found. Using online review sites to find the best deals is a great idea for players who are looking for cheap or free games.