It can be distracting to browse unrelated websites while working. They can eat away a significant chunk of time and impact productivity.
There is a simple Firefox add-on that can help in maintaining focus while working: Impulse Blocker. It blocks a list of added websites and helps you from being distracted.
Download and install it from here.

After it is installed, it will show up as a circle icon next to the Firefox address bar.

Click on it to bring a pop-up menu. Websites opened in the active tab can be directly blocked. Also, the add-on can be paused for a specific time interval. To add a list of websites to be blocked, click on the gear icon.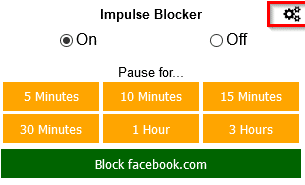 This will bring up a dashboard for Impulse Blocker. Simply add the websites and click Block.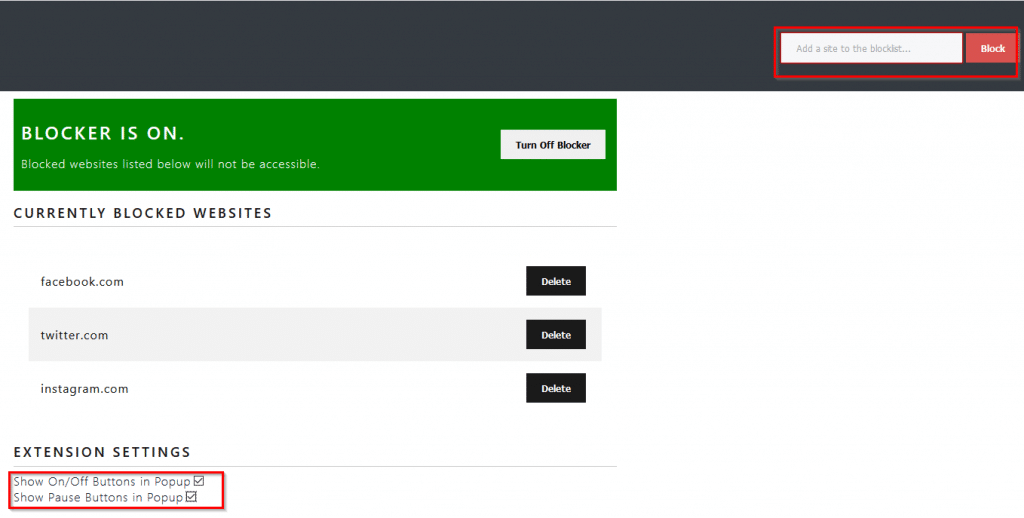 Also, the pause and on/off buttons can be removed from the pop-up menu if needed.

The list will be updated as and when you add websites to be blocked. Now, if you visit these websites, there will be a message indicating that they are successfully blocked.

The blocker can be paused temporarily from the pop-up menu if the buttons are enabled or be turned off completely.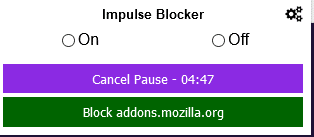 You can also delete the added websites or turn on the blocker again.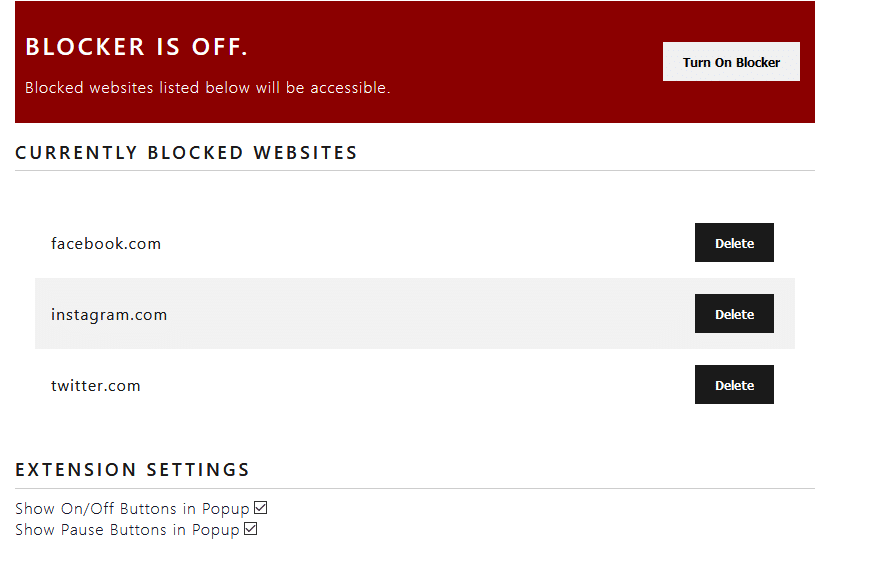 Nice and easy.
By the way, if you'd like to schedule blocking such websites for a specific time block, then the Cold Turkey add-on too would be a good choice. It is available for both Firefox and Chrome.
All done.