Pocket app that comes with Firefox is useful in saving web pages and read them later. There is the free version and the premium version, details of which can be found here. If you already have a Firefox account, then the free version of Pocket can be accessed using that or you can sign up for a new account here.
It is also available as an add-on for Google Chrome and Microsoft Edge.
To start using the web version of Pocket, click on it's icon next to the Firefox address bar. Then, sign in with the Firefox account.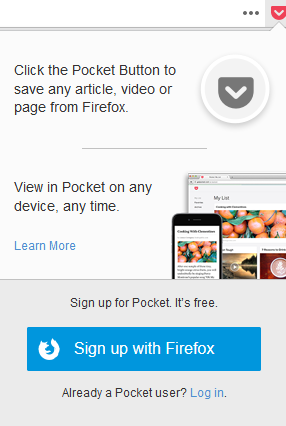 You can also create a new account if you'd like to keep it separate from the Firefox sync account.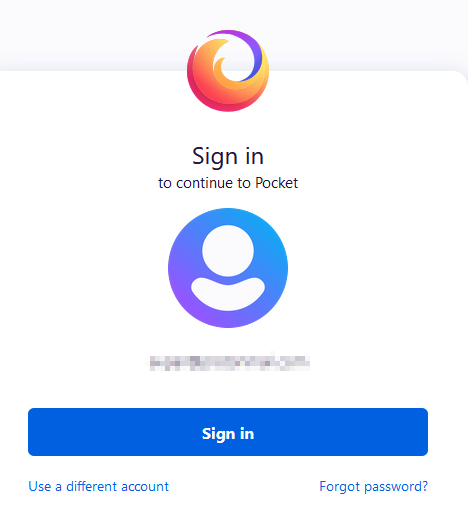 Once signed in, you can then add articles to Pocket and save them for later reading. The interface consists of a left side column by which you can access saved web pages, tag them, add them as favorites and so on. The top menu shows the list of saved web pages and articles, you can also search for related web pages from Discover and Explore.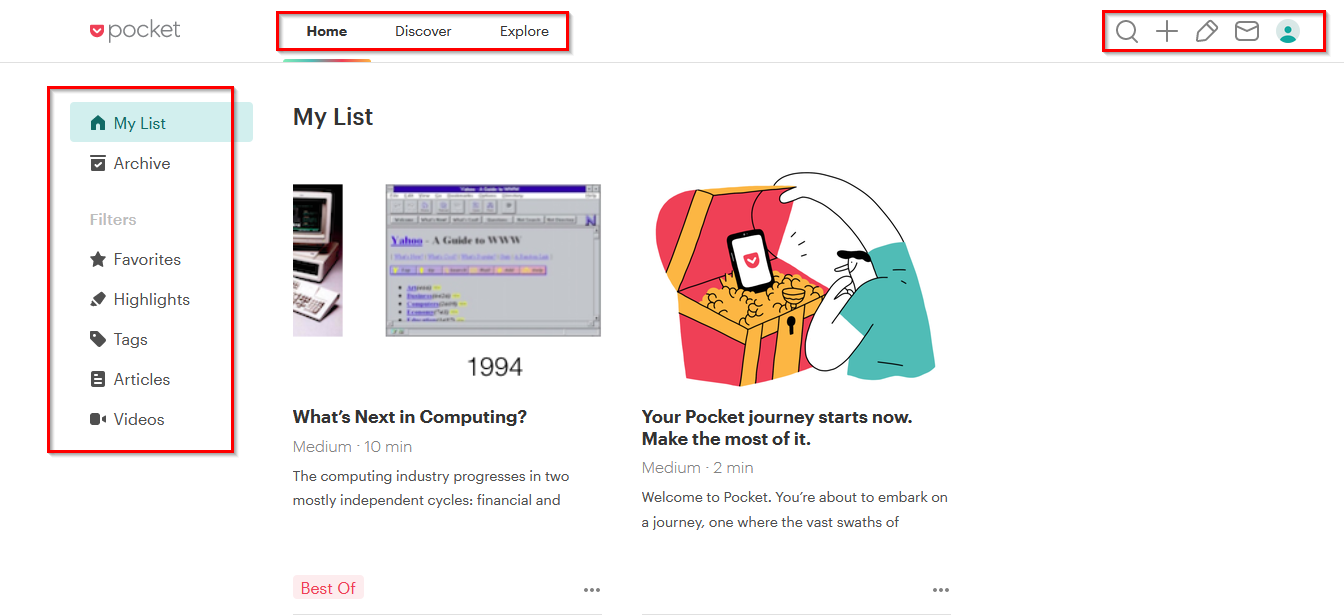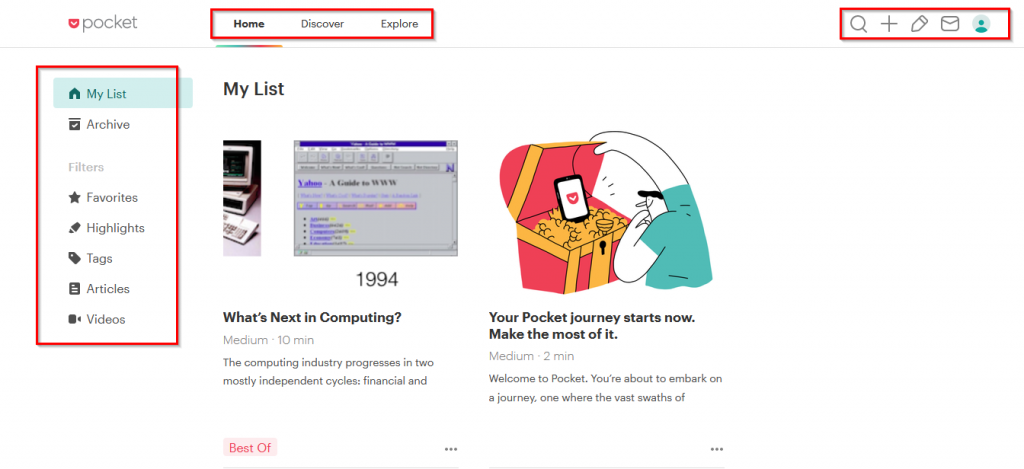 Saving articles and videos:
To add a web page, simply click the Pocket icon next to it from the Firefox address bar.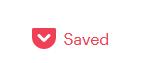 The saved page will show up in the Pocket List. Another cool feature is that you can also email to add any web page that needs to be saved. Simply send an email to add at getpocket.com with the web link to be saved.

Then, that web page will then be directly saved to your Pocket List.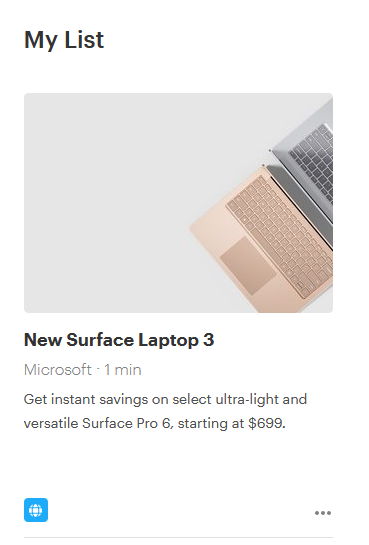 You can also directly add any web link from the Pocket interface too by clicking on the + icon and pasting it.

To delete any saved web page or article from the list, click on the dots icon below it and choose Delete.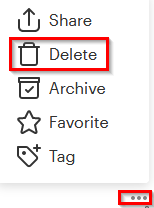 Saved pages and articles can also be shared on social networks or be emailed using the Share option.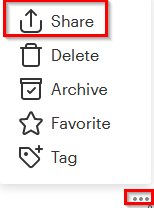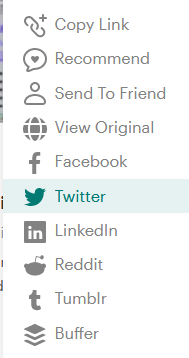 Pocket saves web pages and videos separately. So, if you've added an online video to be watched later, then it will be available from the Videos category, while the saved articles will be stored in the Articles category.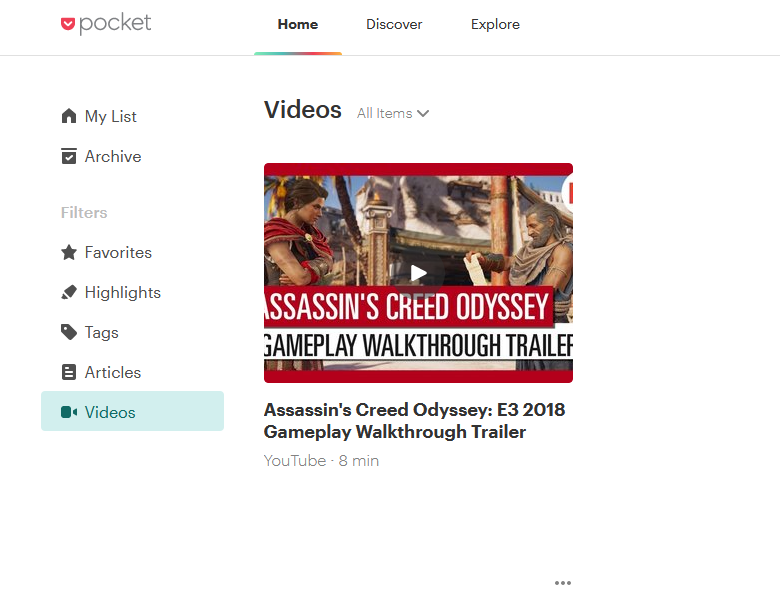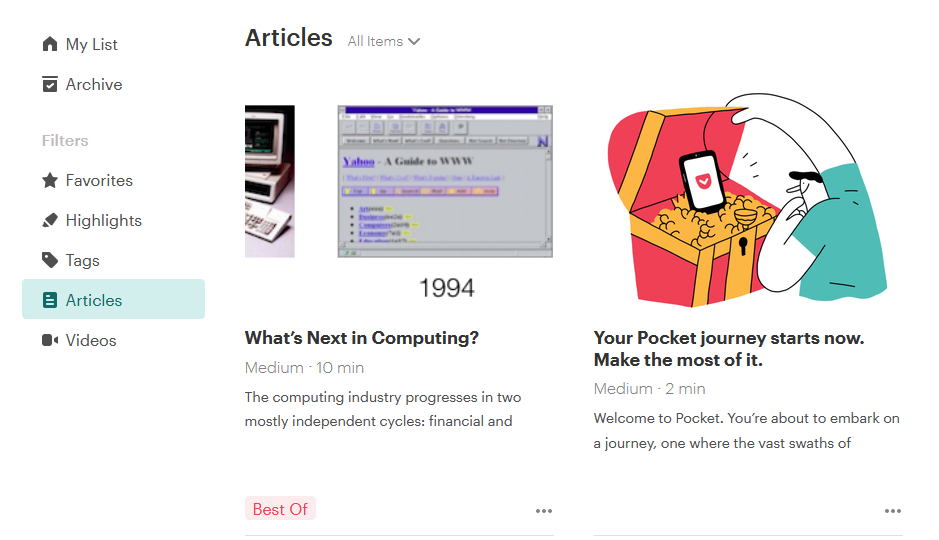 You can also access saved web pages and articles from the Firefox bookmarks and history icon by choosing View Pocket List.

For premium versions, Pocket offers a feature of the Permanent Library which backups your saved web pages and articles. So, even if the actual online source is removed, you can still view or read them from this Permanent Library.
Tagging, sharing and highlighting:
Pages stored in Pocket can be tagged together based on common topics by clicking on the Tag option.

You can also highlight words and phrases from the articles you read with the Highlight option. When reading the article in Pocket, select the text to be highlighted.

Then, select Highlight. These highlights can then be accessed from the Highlights section.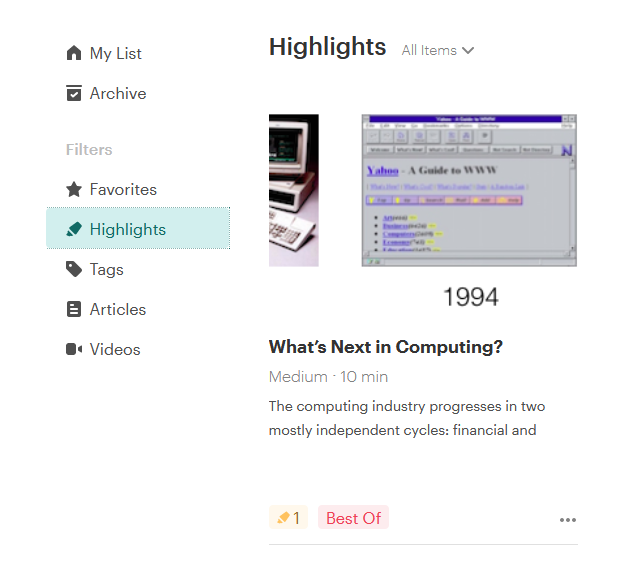 It is useful when you've many saved pages and would want to refer to something quickly. The free version allows up to 3 highlights per article while the premium version has no such restrictions.
To bulk edit saved web pages and articles, click on the pencil icon from the top of the Pocket interface.
Then choose the required articles and add tags, archive them, add them to favorites or delete them.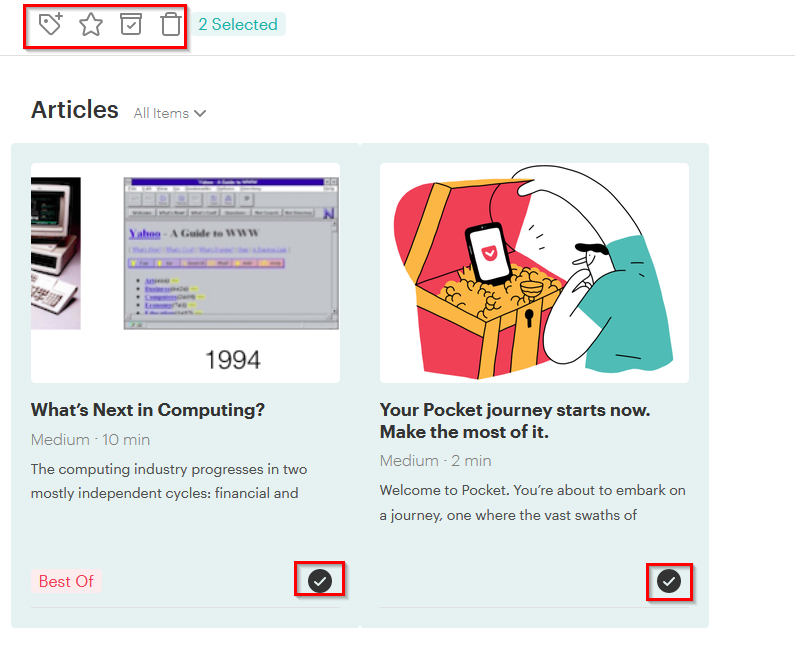 To change notifications about Pocket, go to the account icon and choose Options.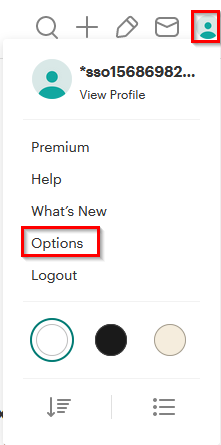 A curated newsletter known as Pocket Hits is by default emailed daily. You can change it's mailing frequency or turn it off.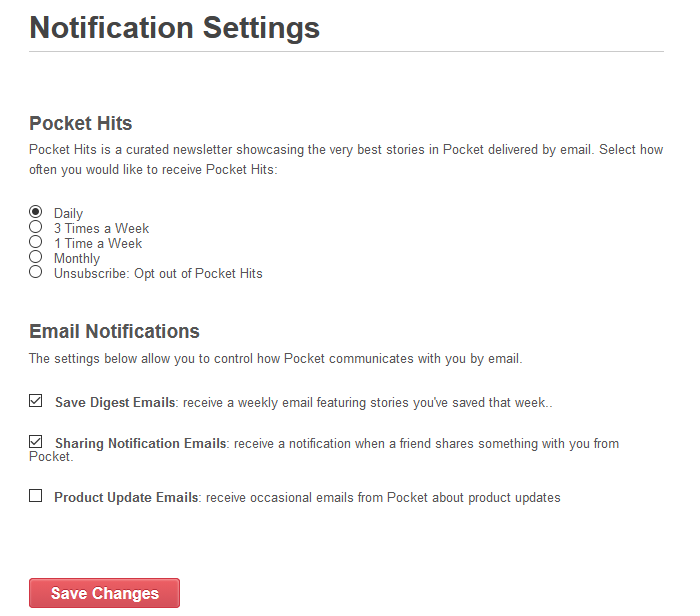 Also, you can turn off other Pocket related email notifications from here.
This is a useful web curating app which comes by default with Firefox, do try it out.