Disposable or temporary email addresses are useful for not so important sign-ups and user registrations. There are email services that don't require many details to create an account or have a self expiring limit.
Nada is a similar temporary email service but it is also used to create multiple temporary email addresses – all from a single interface.
Using it is simple, go to its homepage here.
A random email address is already created for you with the inbox. To add a new email address, click on Add Inbox. (There is also a Chrome extension available and can be installed from here.)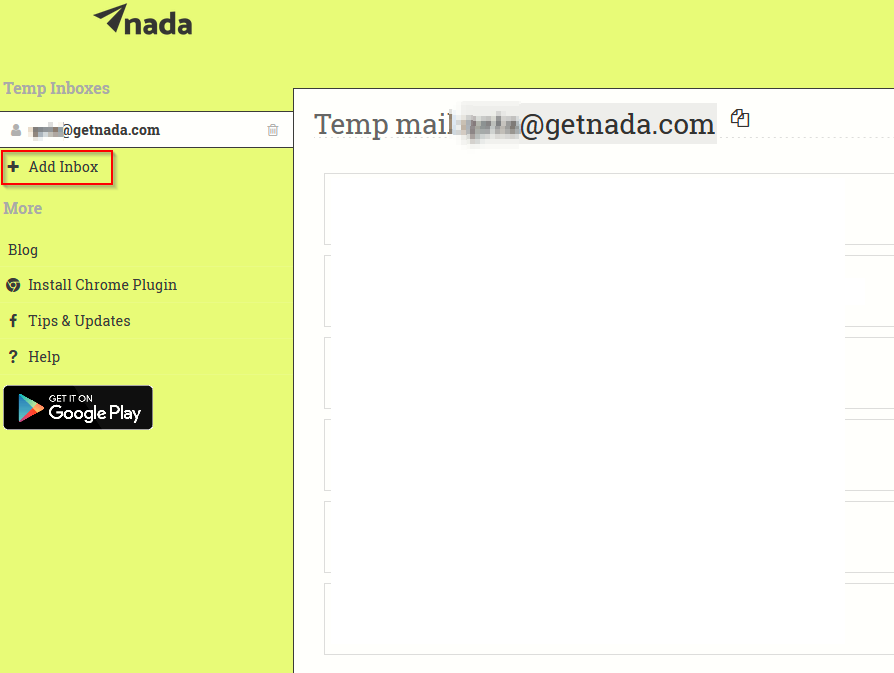 Next, choose from a list of available domains that Nada offers and select a username.

Click ACCEPT to generate an email address.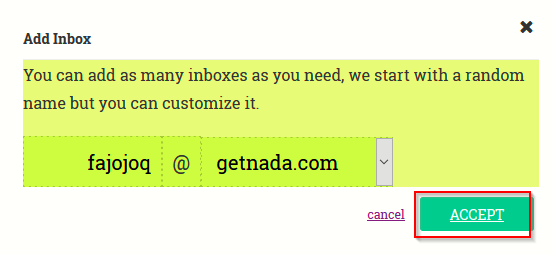 The email address and it's corresponding inbox will then be visible. Note down the email address that is created because if you forget it then it can't be recovered. You'd need to add it back again to access it.

Any messages that are sent to this email will be displayed automatically. You can also delete received email messages but they can't be recovered back.

Inboxes that are created are public so don't use them for private communication and delete the messages after they are read. Emails received in the Nada inbox will be automatically deleted after 7 days. Also, the domains which are used to make new email addresses can change or be deleted periodically so don't use this service for important registrations.
However, there will be a 30-day advance notice if the chosen email domain is going to be deleted, so you can switch to any other domain before that. Other cool thing is that Nada doesn't retain user logs and they are deleted after 24 hours.
This is a useful email service that can be used for registering user accounts for various websites without using your main email address thereby reducing spam.
All done.