No matter how exciting new games can become, the classics will always have a luster that draws people back to them. Unfortunately, many retro titles are either too complicated or downright impossible to play today without the original cartridge or console. While consoles like the Nintendo Switch are bringing classic software and old games onto modern platforms, even enhancing the hardware to match consumer demands, there are still gaps in the market where beloved classic games would fit perfectly. The current landscape has a lot to say about where this genre is headed.
Existing technology
Some re-released retro classics are available in stores, if you are willing to pay a sum that is typically substantial. Polygon explains how PC gamers can download emulators for almost every title they could possibly want. The downside, however, is the moral grey area that this practice represents.
Clone consoles, like the Analogue Super Nt or RetroN 5, are the next best option for a higher-quality experience, but one that is equally as problematic. The cost of such a console, not guaranteed to play retro titles flawlessly, can range between $75 and $500. More dedicated gamers have the choice of building their own hardware and console or even adapting their TV, with the vital but expensive help of an external upscaler, to support the 8-bit titles.
[IMAGE SOURCE: maxpixel.net]
There are simpler options provided by video game enthusiasts willing to do the tricky technological work themselves and supply fellow gamers with just the entertaining end result, neatly packed into user-friendly programs. Such platforms are helpfully designed to offer, amongst other entertainment, popular classic games. For example, through the use of the DOSBox emulator that downloads necessary files, the non profit library, Archive.org, has a free browser-based selection waiting for nostalgic gamers to make use of it, including Prince of Persia, Donkey Kong and Wolfenstein 3D.
For an improved, safer and more dependable experience, official brands have an impressive range of retro titles to choose from. Mega Man Legacy Collection 1 and 2, Metal Slug, Sonic Mania and King of Fighters '98 are among the top picks of Tom's Guide available on Switch. Additionally, online retailers are now people's easiest source of video game entertainment, mainstream or gems of the olden days. Depending on your budget and how much effort you are interested in putting into enjoying a bit of classic gaming, opportunities abound in the digital and physical world.
But why are classics so attractive? This question comes up time and time again as past trends re-emerge, not just in gaming, but in cinema, music and even clothing.
Retro popularity
Fans of cult movies have an endless supply due to Netflix's prime selection, from Monty Python and the Holy Grail to The Crow. Such titles were made when CGI was in its infancy and their production demanded hard inventive work that paid off, dazzling audiences and adopting emotional significance for each person. Video games and iGaming sites are also known to recycle classic themes. For example, among Betway Casino are resonances of popular cinema from the past four decades. Cleopatra and DaVinci Diamonds invoke fond memories of epic characters, romance, mystery and adventure within the graphically vivid atmosphere of a five-reel slot game. Producers value retro ideas because of people's positive reaction to them, not to mention how people relate to them as parts of their lives or memories from a bygone era, like Book of Oz.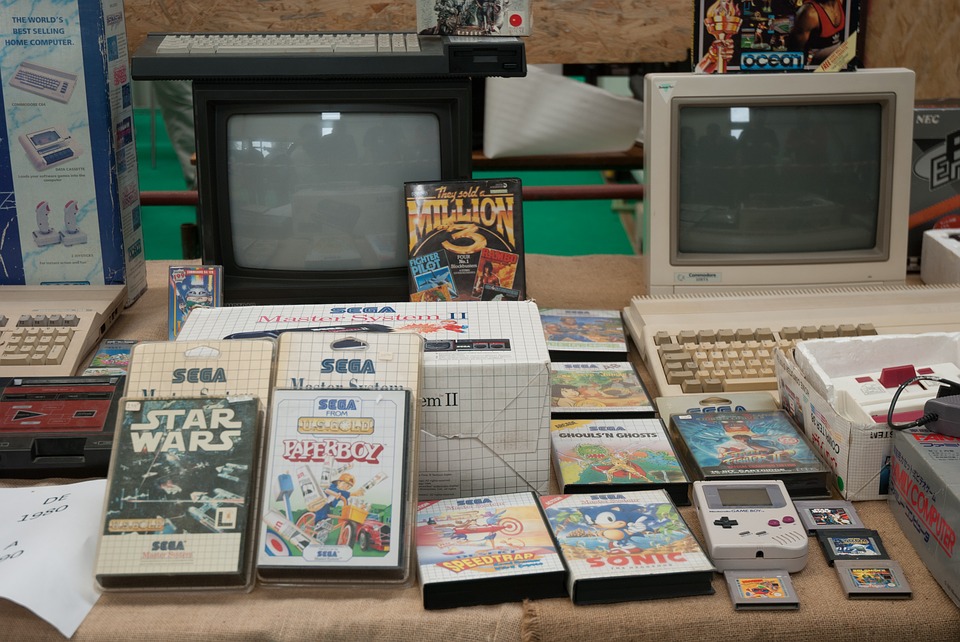 [IMAGE SOURCE: pixabay.com]
When it comes to gaming specifically, older players will remember the thrill of beating King's Quest IV or The Legend of Zelda: A Link to the Past, as well as exploring their possibilities and discovering their Easter Eggs. Their graphics and gameplay were nowhere near what the market offers today, but players' engagement was no less intense than it is now. Searching for hidden content, getting proper hardware and a good feel for your character's abilities, weapons, and limits, all factor into having the best experience possible. And the facts come down to one truth: modern gaming experiences would never have come to be without the classics.
Gaming outlook
When Nintendo re-released Collection of Mana for Switch, containing the third instalment, Trials of Mana, and multiplayer capabilities for 1-3 people, it was a treat, but hardly a surprise. As the latest act of honoring the golden age of video games, when the public's passion put the industry on the map, its success proved again that there is a profitable market for reviving and enhancing old console games.
So, why does getting a retro title on PC still feel like a labyrinth? Seeing how much consumers are appreciating anthologies on console, there is hope that the brains behind PC products will catch on and deliver better classic collections of their own, not to mention easier and cheaper ways of acquiring them.
Innovating old fan favorites can be a complicated venture, whether it is to make them compatible with modern gaming technology or improving their performance and features. However, the mere act of bringing back adored titles once thought lost is enough to earn gamers' gratitude. Experimenting with packaging and enhancements is the cherry on the top, which, judging by the blooming trend, could turn into a cherry tree.