Spotify Music Converter from DRmare is a useful tool that can convert your Spotify tracks and albums to local audio files. This is a useful Spotify song downloader when you'd need to save your playlists or audio tracks offline to the PC directly from Spotify.
Please note that DRmare Spotify Music Converter is intended only for personal use.
Key Features:
· Seamlessly convert Spotify playlists and audio tracks to MP3 and other formats locally
· No technical know-how needed for converting tracks, simply drag-drop and start converting
· Low footprint and easy on system resources
· Lossless conversion so that music quality, ID3 tags, and all the metadata is intact after conversion
· Individually convert select Spotify tracks or directly convert entire playlists The trial version can be downloaded from here. In this version, the conversion is supported only for 1 minute per selected file. The premium version can be obtained from here.
Note: For using DRmare Spotify Music Converter, you'd first need to have the Spotify app installed. If not, then there will be an error message when launching DRmare Spotify Music Converter.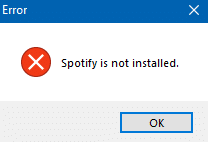 Once the Spotify app is downloaded and logged into, open DRmare Spotify Music Converter. On subsequent runs, it will then automatically launch the Spotify app.
The user interface for DRmare Spotify Music Converter is fairly simple and minimal. The search box on top can be directly used to copy URLs of playlists and tracks from Spotify, alternately they can be dragged-dropped to the conversion window.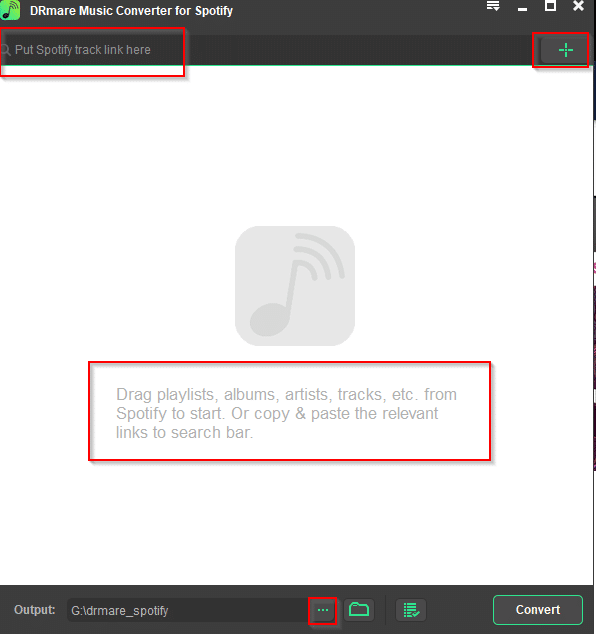 Downloading and converting Spotify tracks basically is a two-step process: Select and Convert.
Select:
Simply drag and drop the playlists or tracks from Spotify that need to be converted to local audio files.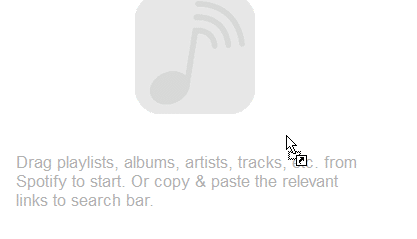 You can also enter the Spotify URL for them in the search box at the top to add them. To get the Spotify URL, open the Spotify app and right-click on the playlist or the audio track to be added.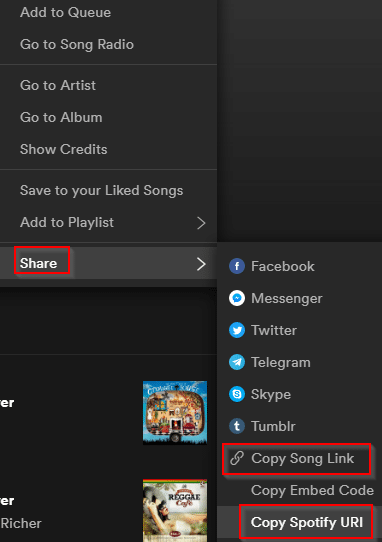 Then either choose Share > Copy Spotify URI or Copy Song Link/Copy Track Link. Paste that link into the DRmare Spotify Music Converter search box and click the + button.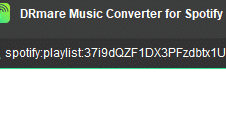 Convert:
The selected tracks and playlists will then show up in DRmare Spotify Music Converter.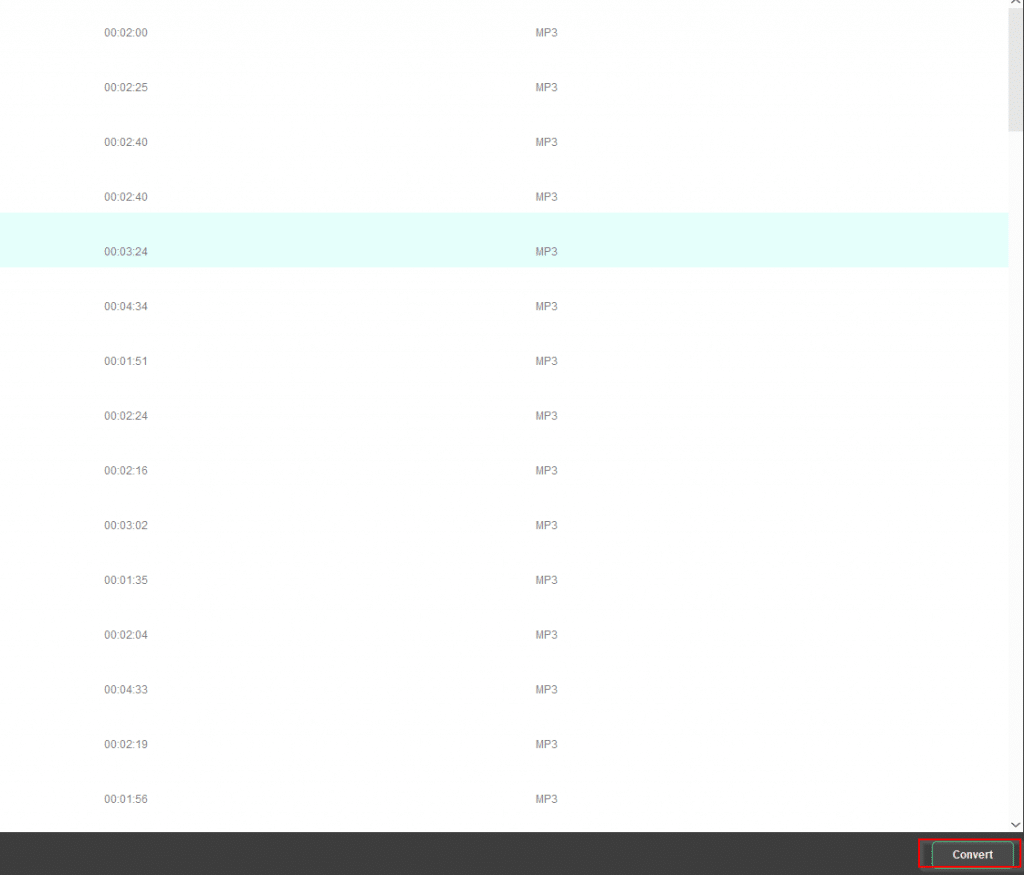 You can either convert specific ones or do a bulk conversion. Click on Convert to begin.
Also, you can specify the path of the output folder where these converted audio files will be available.

Click on the dots icon next to the Output path and select a destination folder.
Once the conversion begins, you can view the overall progress percentage-wise in the DRmare Spotify Music Converter window.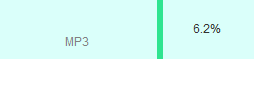 After the conversion is finished, the track or the playlist will now be available as an MP3 file locally on PC in the output folder. Also, there will be a number count for the tracks converted (one track that was selected was converted in this example).

You can also change the output options for the conversion. To do that, click on the square icon at the top right of DRmare Spotify Music Converter window and choose Preferences.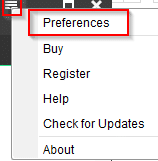 Next, go to Convert. The audio files by default saved as MP3 files. They can be saved as M4A, M4B, AAC, WAV, and FLAC.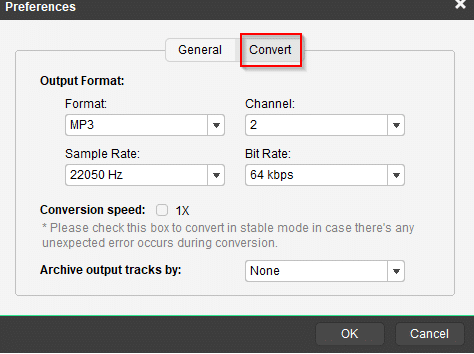 You can also tweak other settings like Sample Rate, Bit Rate and Channel from here.
Overall this is a lightweight tool for backing up your Spotify playlist and saving it on PC and other devices. Also, there are other offerings too from DRmare like M4 Converter and more. The entire product list can be found here.
Happy listening.