Different apps and services linked to your Microsoft account can be unlinked and have access revoked if needed. It can be because these apps or services are no longer in use or have already been uninstalled but still have permissions to access your account. So unlinking them is a good security practice.
Here is how:
Go to the manage apps page here for your Microsoft account. It will display a list of apps and services that are currently linked to the account along with the date they were last used. Select the app to be unlinked by clicking on Edit.

This will show a list of all the permissions that the app is currently having. To unlink it, click on Remove these permissions.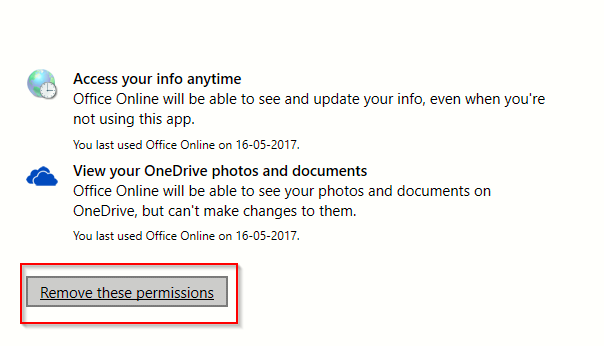 The connected app will now no longer be linked and won't have permissions anymore to access your account.
It is also a good idea to regularly review your Microsoft account and secure it to improve privacy.
Just like the unused apps, you can also unlink unused or old PCs that are no longer used from your account. You can also delete your user history as well as backup your account data. Here is an earlier article that explains how to do it.
All done.