The suggested content feed that appears in the Microsoft Edge browser can be customized if needed. This includes changing the region from where the news content is displayed as well as following and unfollowing different topics of interest.
Here is how:
First, you can set Edge browser to open a new tab with Top Sites and suggested content. Click on the three dots icon at the top right of Edge window and choose Settings from the drop-down menu.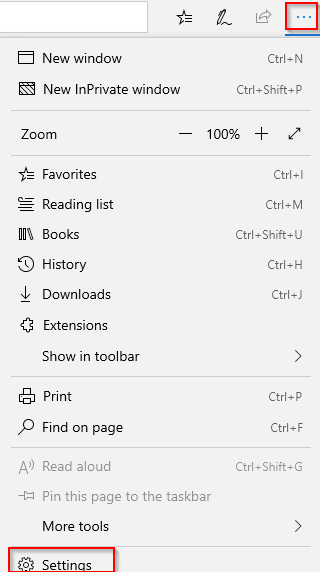 From the General tab, set new tabs to open "Top sites" and suggested content.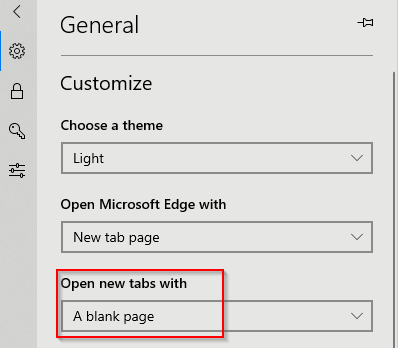 This will display the content feed every time a new tab is opened along with frequently accessed websites.

Alternatively, if the settings were enabled to only open a blank tab, you can then enable this feed by clicking on SHOW TOP SITES AND MY FEED from the bottom of the blank tab page.

Once the feed and suggested content are displayed, click on the gear icon to customize it.

From the language & content menu, you can set the feed to show news and other content from any region as needed.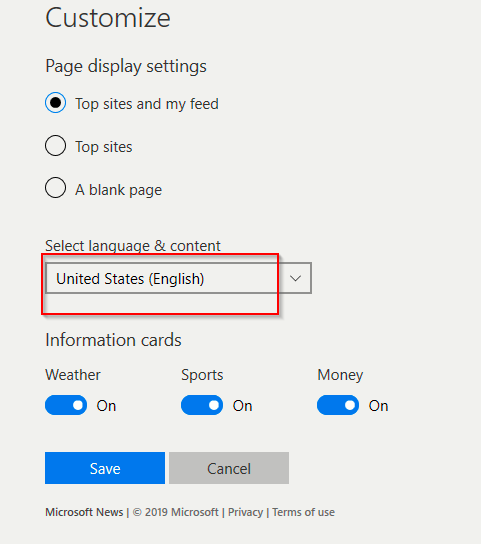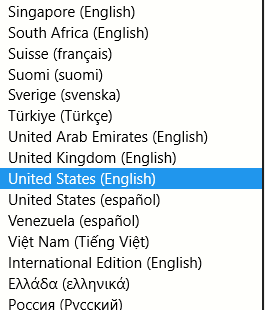 Also, you can enable or disable various content from Microsoft Weather, Money and Sports too if the content and language is set to US.
To enable or disable specific topics of interest in the feed, click on Personalize.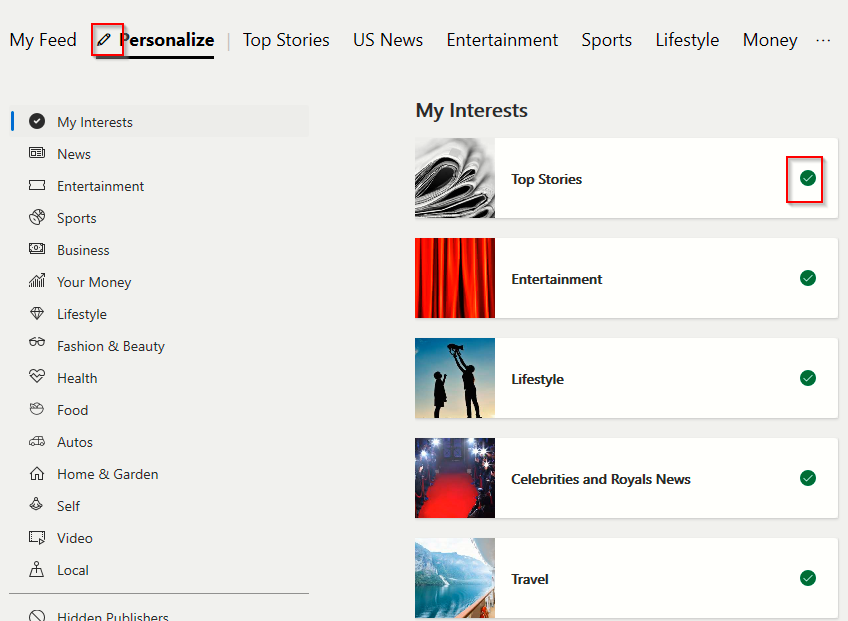 Then choose the topics to follow or unfollow as required. The layout for selecting and removing these categories will vary slightly depending on the region for which the content is enabled but all of these topics can be added or removed from the feed.
Once these changes are done, from next time whenever a new tab opens, the suggested content will be displayed as per these preferences.
All done.
Happy browsing.