Opera browser has some useful keyboard shortcuts that can be enabled to directly perform various browsing tasks like cycling through open tabs, zooming in and out and more.
Here is how:
Access Settings (Alt+ P) or type in the address bar: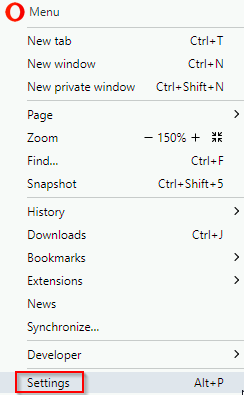 Next, expand the Advanced settings and click on Browser.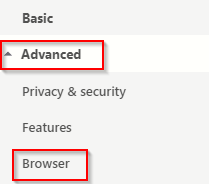 Then scroll down to Shortcuts section and turn on the option of Enable advanced keyboard shortcuts.

Also, you can get a quick view of these advanced keyboard shortcuts by clicking on Learn more.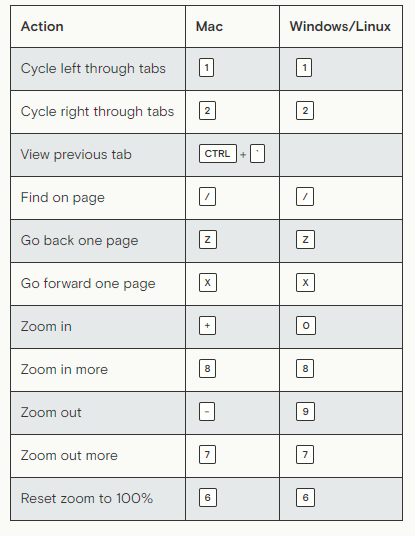 All the available shortcuts in Opera browser can also be customized and mapped to different keys. To do that, click on Configure shortcuts.

This will display an entire list of shortcuts along with their existing keys. You can search for specific shortcuts from here or reset the existing key mappings by clicking Reset all.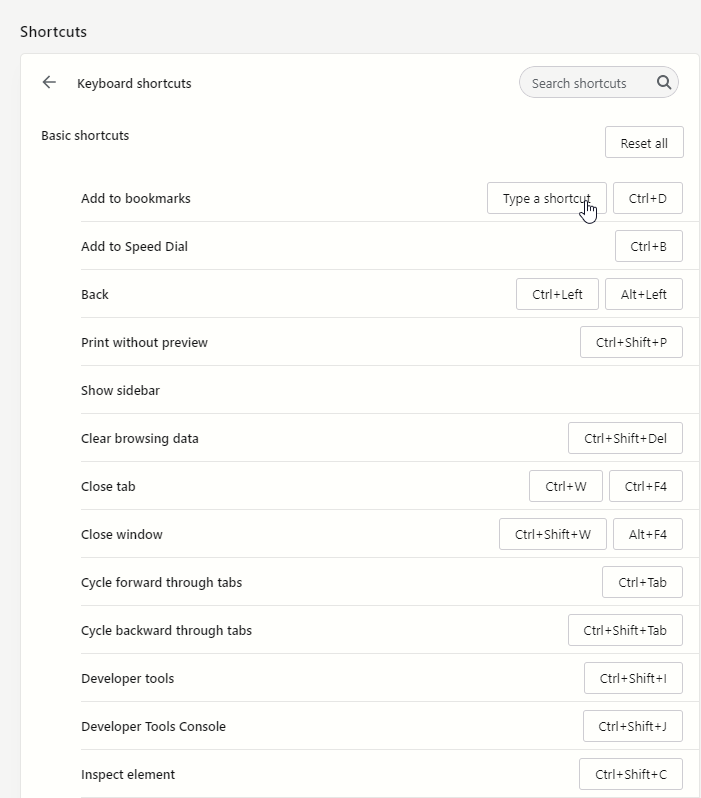 To add a custom shortcut, choose the required action and in the hover box next to it, enter the new shortcut key.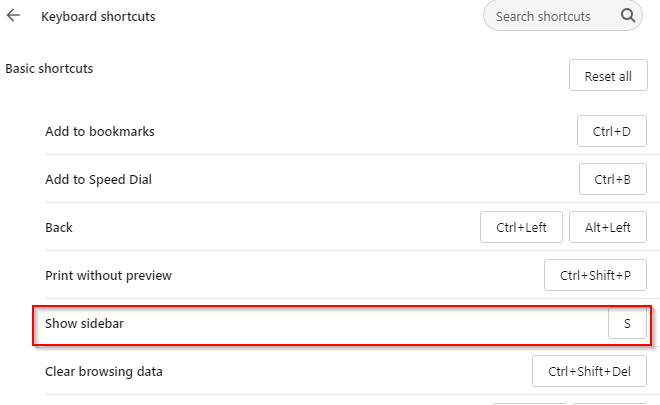 Also, any of the enabled advanced keyboard shortcuts too can be changed from here. Scroll down to Advanced shortcuts and change them as needed.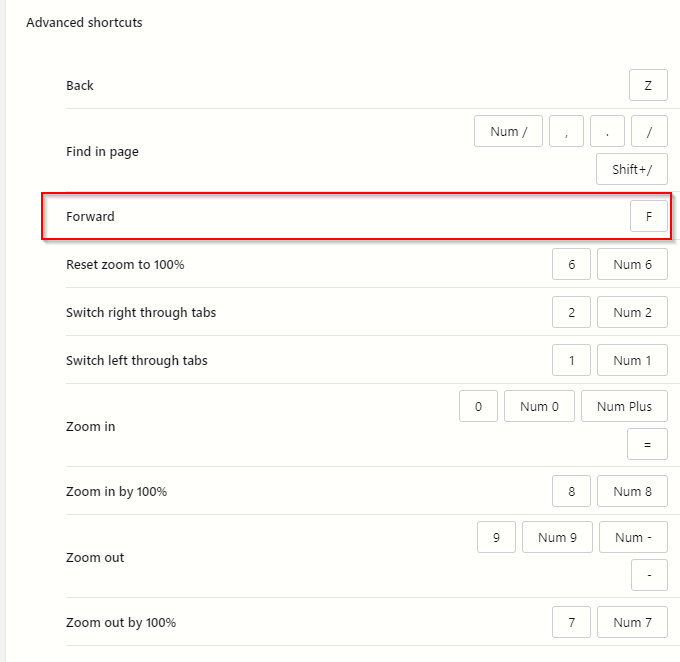 All done.