Windows 10 keyboard settings can enhance focus while typing and make it easier. Here's how:
Access Windows Settings (shortcut key: Win + I) and go to Devices.

Next, choose Typing.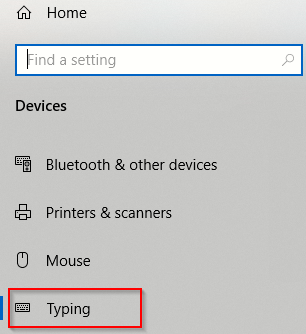 Go to the section for configuring the hardware keyboard. (For configuring the software keyboard or the on-screen keyboard, refer to this earlier article).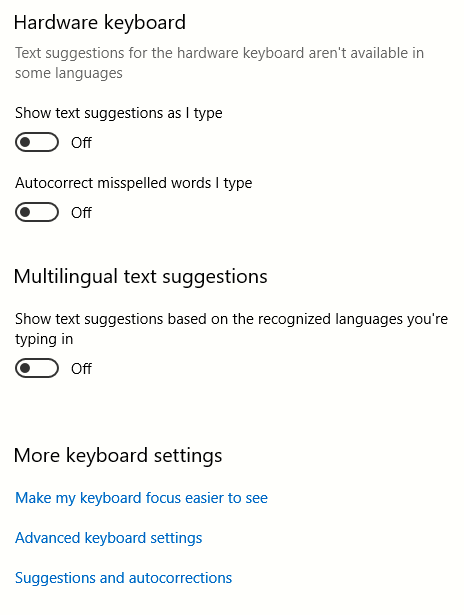 To enable auto-suggestions and auto-correct, enable both of those options. If multiple languages are used for input, you can enable the hardware keyboard to show suggestions for them too.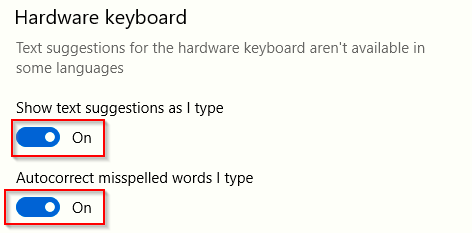 Once enabled the suggestions will automatically pop-up during typing with the hardware keyboard.

Also, from the More keyboard settings, choose to Make my keyboard focus easier to see.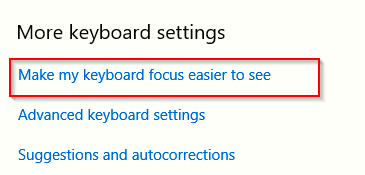 Over here, you can now configure the pointer size and it's color.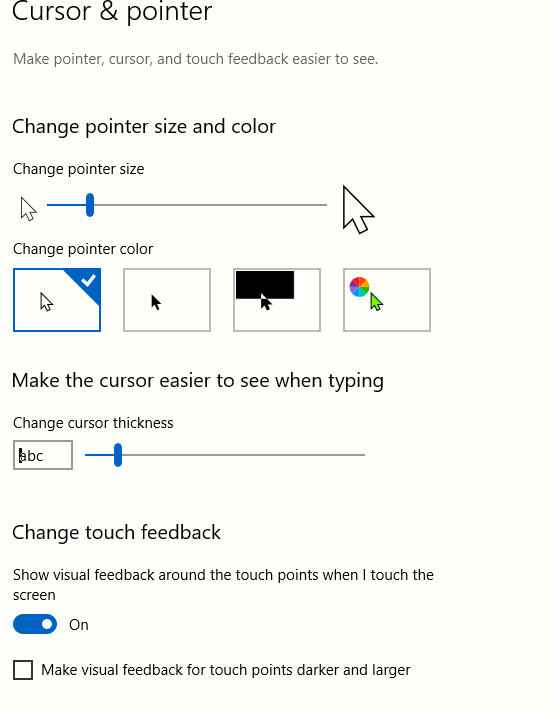 Also the cursor thickness can be changed which can make it easier to see and make typing a lot easier.

Other than that, you can also switch between different input methods from Advanced keyboard settings.
All done.
Happy typing.