Tabliss is a cool Firefox add-on that makes new tab pages more lively with photos. It is similar to Momentum in Google Chrome.
Download and install this add-on from here.

Once installed, simply open a new tab. It will now show beautiful photos as background.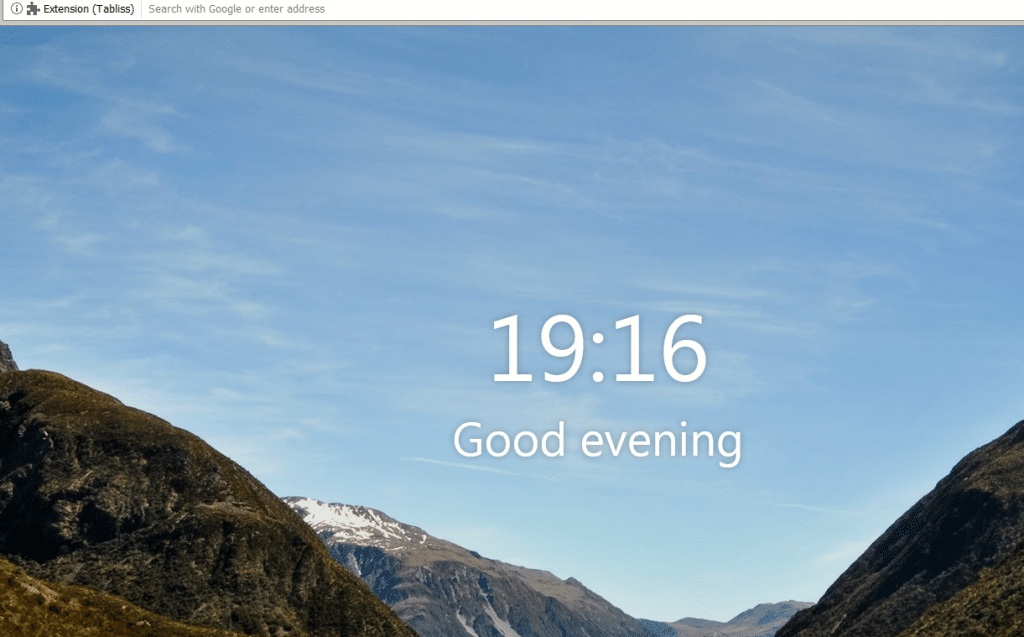 Other than that, Tabliss also has other widgets that can be added to the new tab page.
For this, access the Tabliss settings menu by clicking on the gear icon from the top left in the new tab page.

By default, the time and photo widgets are already added. You can change the source from where photos are displayed by choosing Background and selecting a source. Photos are also sourced from image sites like Unsplash (default) and GIPHY.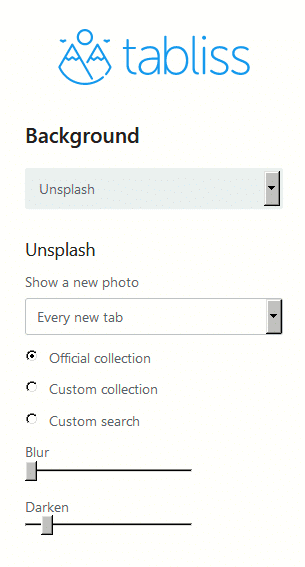 For displaying photos from Unsplash, you can also custom search for photos on various themes like nature, animals and so on.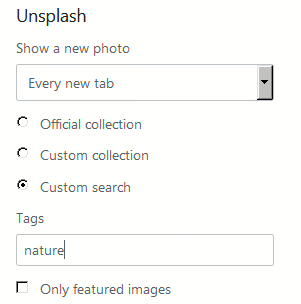 Tabliss also allows uploading of photos so a custom tab background too can be selected.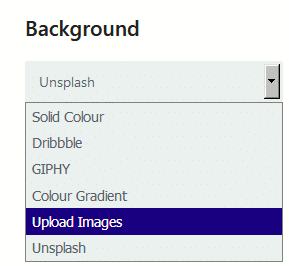 You can also configure how often these photos change. The default setting is that a new photo will be set as a background for every new tab but it can be configured to change every 15 minutes, hourly, daily or be paused.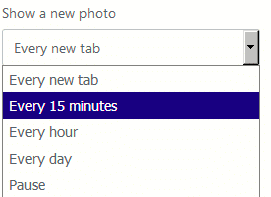 To add other widgets like a personal greeting, a to-do task list, search box daily quotes and more, click on the Widgets drop-down menu and add as needed.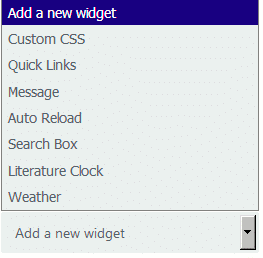 These widgets too can be configured as needed and the arrow keys can be used to change their display order. The Daily Quotes widget which shows cool inspiring and other quotes can be set to be shown from a specific category if needed.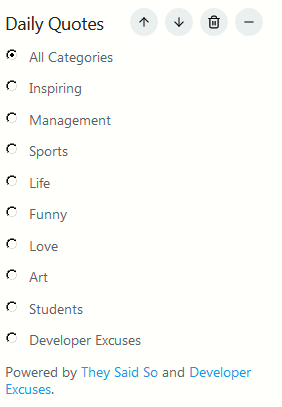 You can also change settings for other widgets like Literature Clock (which shows quotes from various books).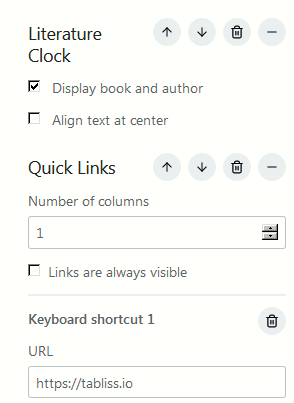 Also, shortcuts for websites can be added using the Quick Links widgets.
For Todos, the default number of tasks shown are three but can be changed.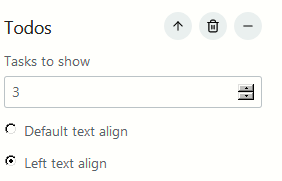 To add a new task, simply click on the + sign and enter the task name.
To delete it, hover the pointer on it and a delete icon will be visible.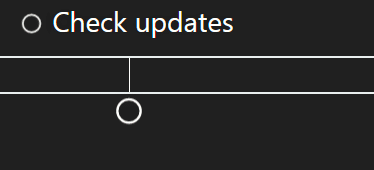 This is a cool open-source and free add-on that can brighten up the default new tab page in Firefox, so do try it out.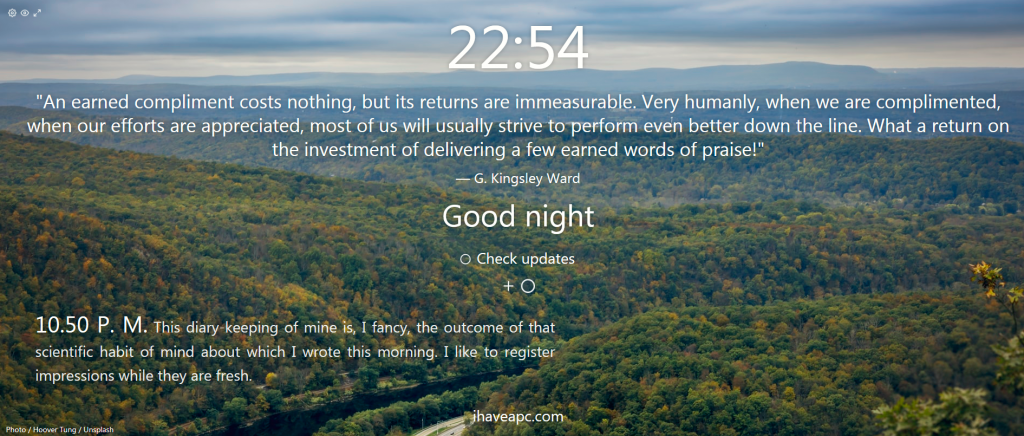 Happy browsing.