ProtonMail now has a short domain feature that can be enabled. What this means is that you no longer need to have the @protonmail.com or @protonmail.ch in your email address. Instead, it can be replaced with @pm.me which stands for ProtonMail me or Private Message me.
This feature is available for all ProtonMail users for receiving emails but for sending emails using this short domain, you'd need to have a paid account.
Here is how to enable it:
Login to the ProtonMail account and click on SETTINGS.

Next, scroll down to pm.me. Click on ACTIVATE next to your existing @protonmail address. Enter the password to confirm.

It will now be activated.


You can verify by sending a message from any other email account to yourname@pm.me. It will be received in your ProtonMail inbox.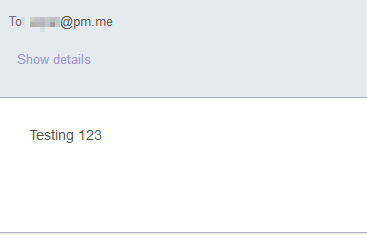 If you already have a paid account, then you can use this short domain even while sending emails. When composing messages, select the @pm.me address to send the messages from that email address.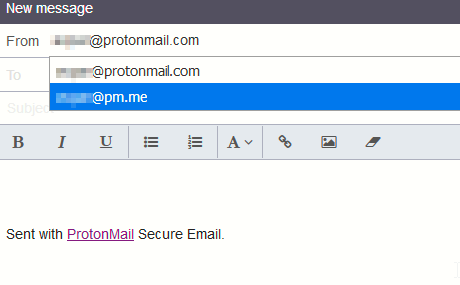 It can then also be set as the default email address (from SETTINGS > Account).
All done.
Happy emailing.