AI Img Enlarger is a free online tool that can enlarge and enhance images. It uses machine learning to analyze images and enlarge and enhance them.
Using it is free, go to the AI Image Enlarger homepage. The source image should be less than 3 MB in size and have a resolution of less than 800 x 750. Supported image formats include JPG, JPEG, and PNG.
To convert, click on SELECT FILES and upload the source image.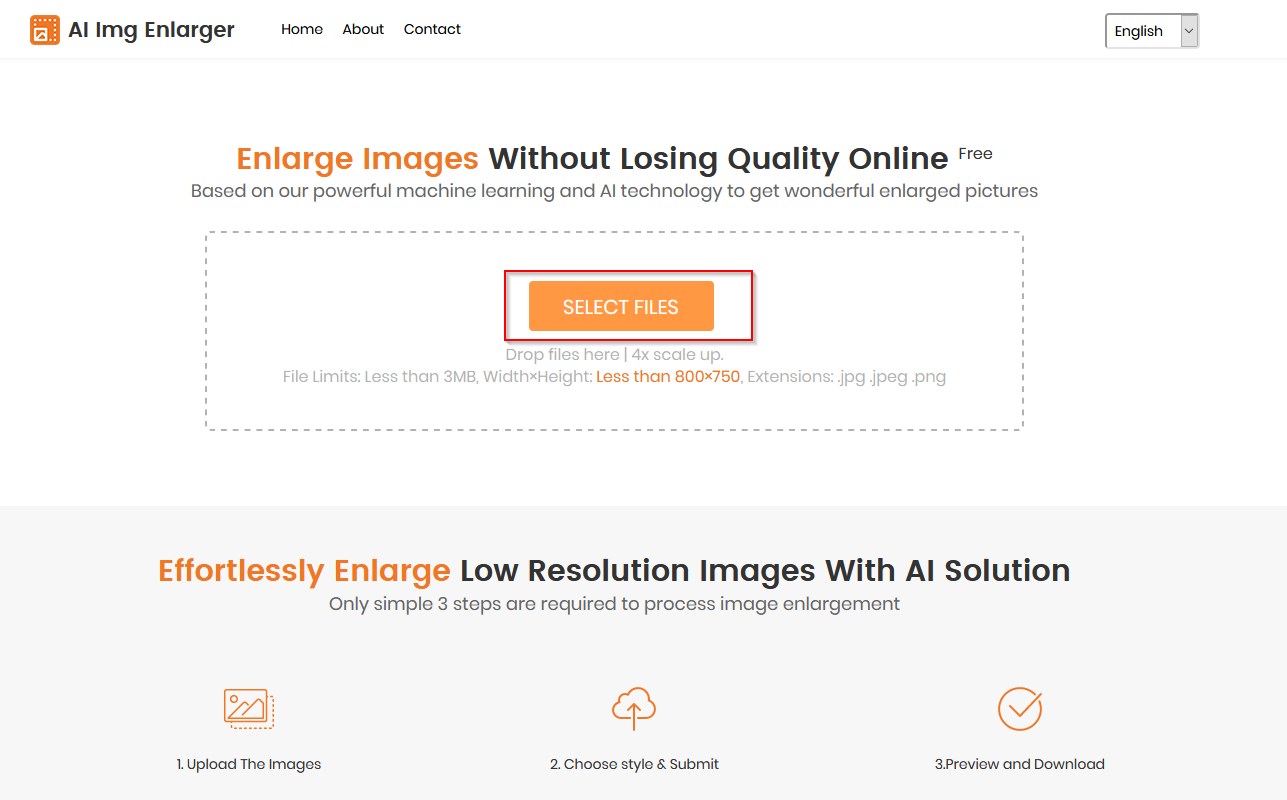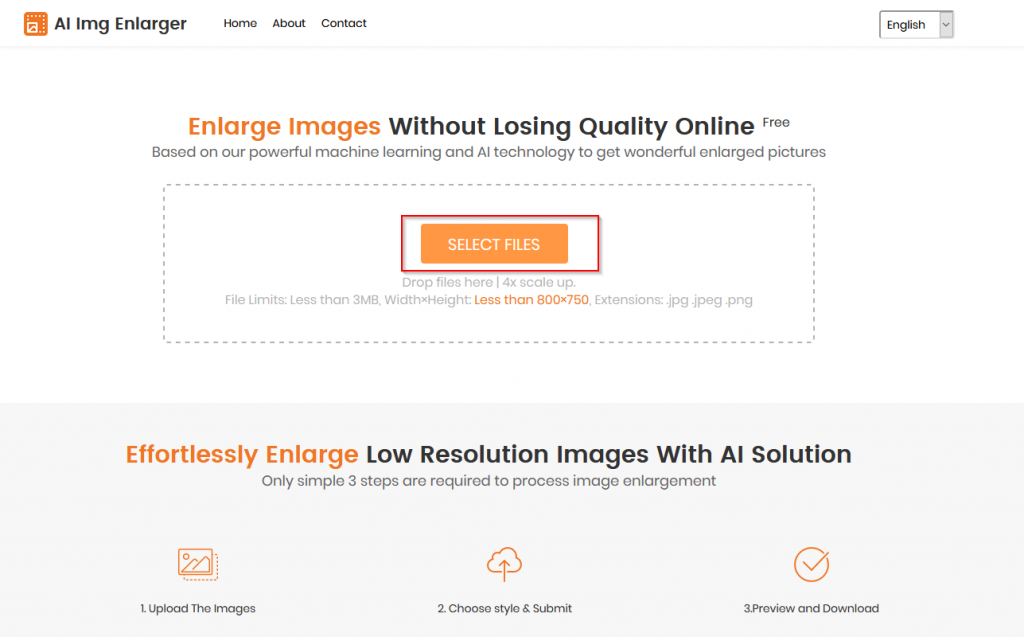 Next, choose processing options. Depending on the image type, you can select from Artwork, Photo, Face or High–Grade.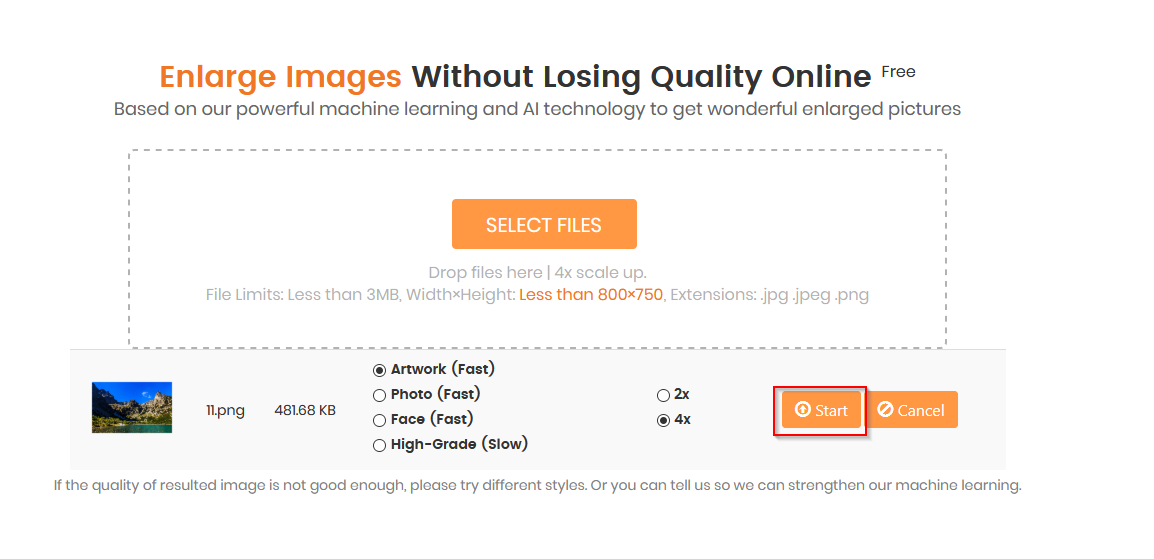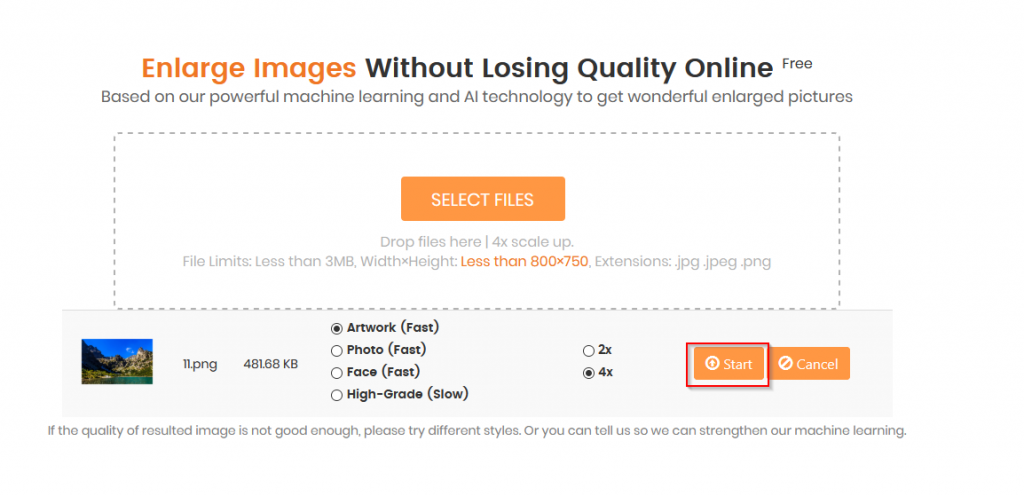 Choosing the High-Grade option is slower than the others as it will significantly enhance and enlarge the image quality. Enlarging options include choosing from 2x or 4x the original image size. Once the options are selected, click on Start for processing the changes.
When the processing is complete, click on Preview.

It will load the enlarged image in a new tab. Right click and download it.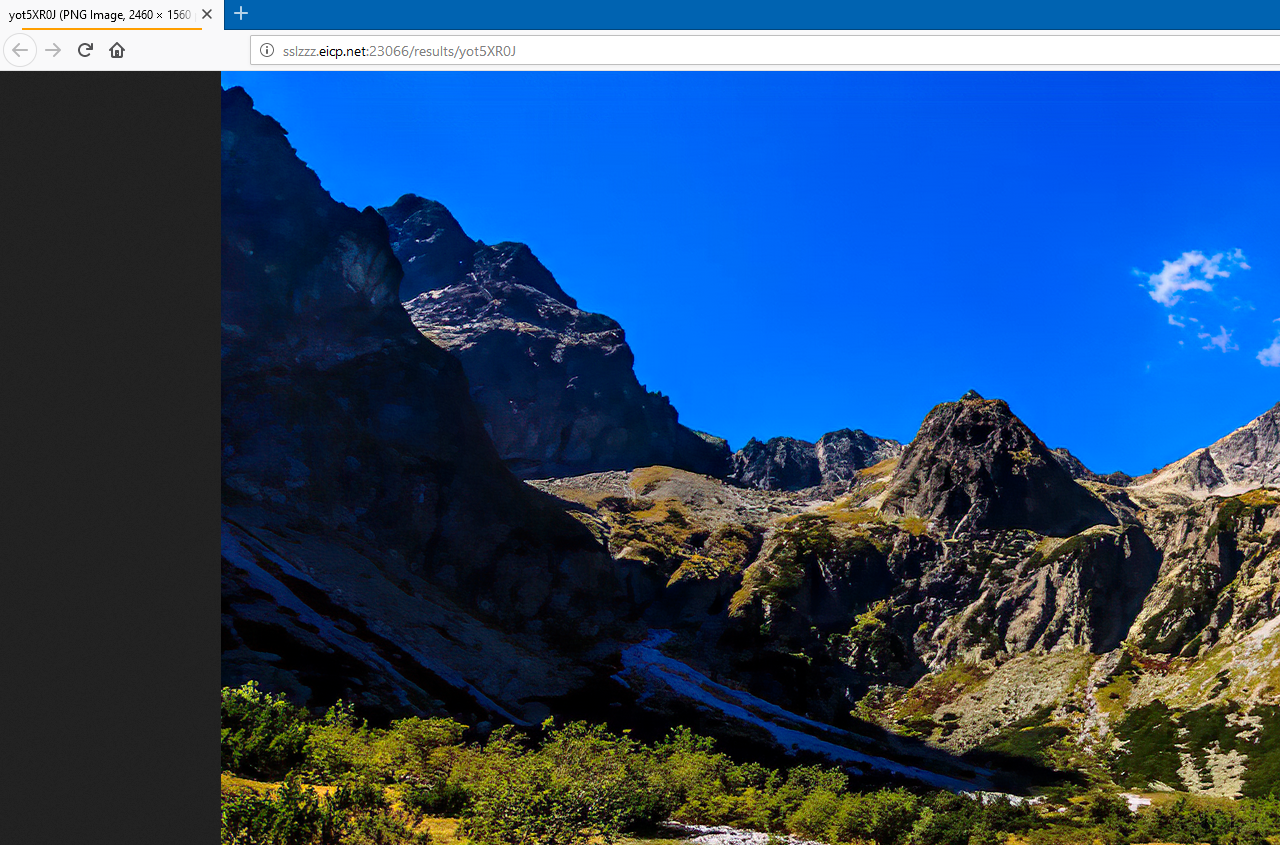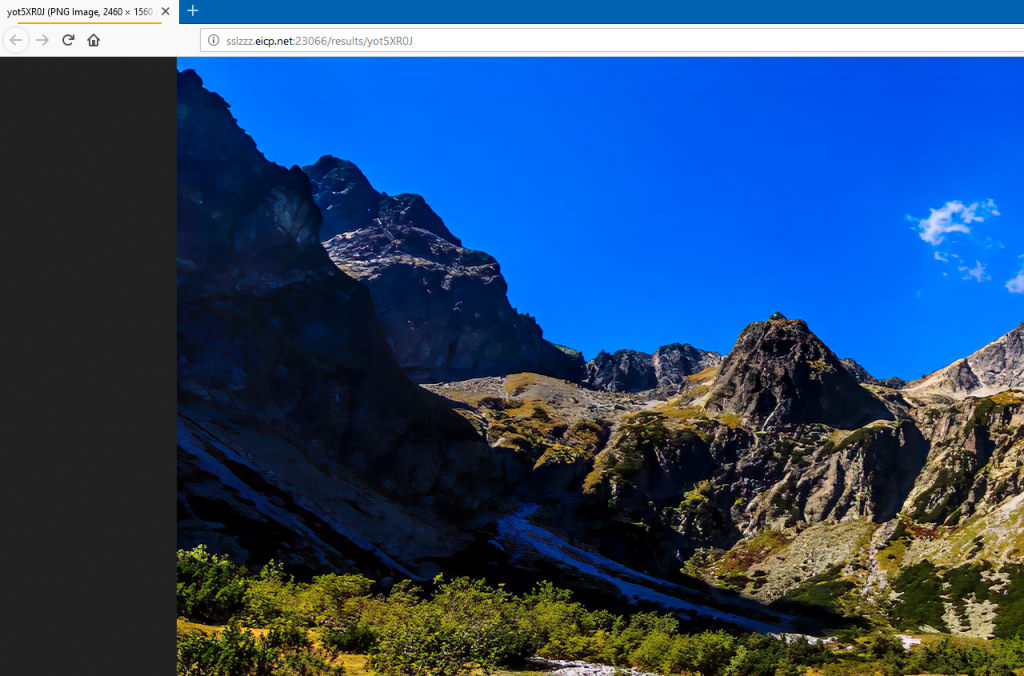 In this example, using the High-Grade option enlarged the original size from about 470 KB to over 6 MB.
Size of original image size used:

Size of enlarged image:


Also, there are examples of enhanced images available for reference which can be viewed by scrolling down the AI Image Enlarger homepage.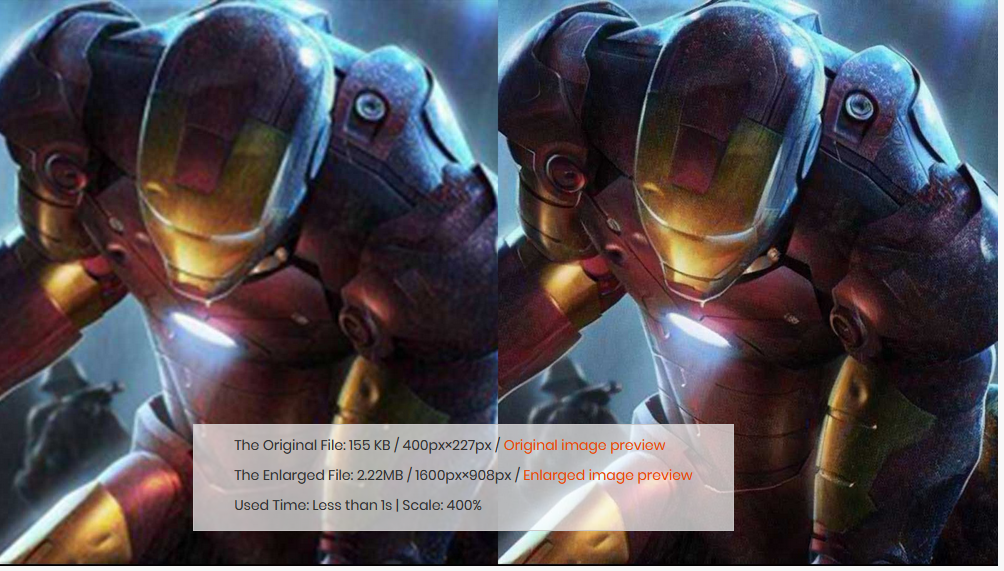 Do try it out.
All done.