To Google Translate is a useful Firefox add-on that makes translating text and web pages easy. It uses Google Translate to do this and instead of you having to open it and copy the text to translate, this add-on does all of it automatically.

Download and install it from here. You can also enable the add-on to work in private window when prompted.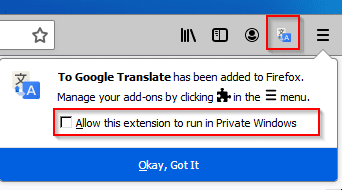 Also, on the first run the settings options will pop-up.The default settings include Global domain (China being the other option) and the translated language as English.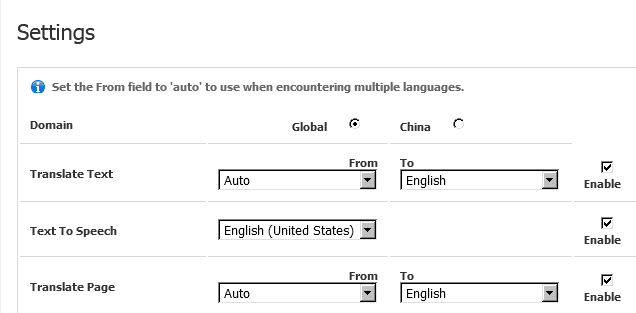 The source language is set as Auto which is recommended but you can change it too if needed. The translated language for text and web pages too can be changed from here.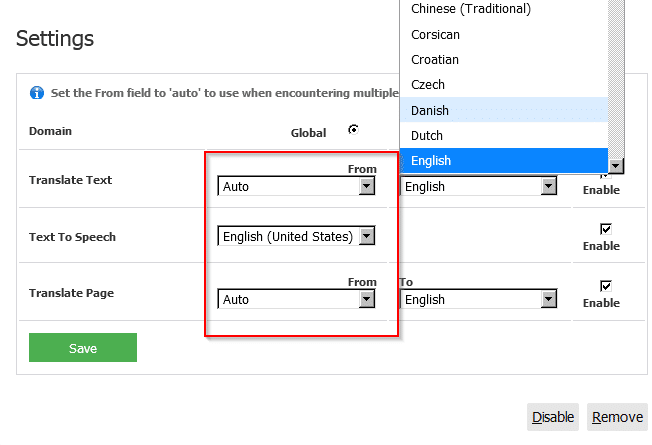 Alternatively, you can also access and change these settings any time by right clicking on the add-on icon and selecting Manage Extension.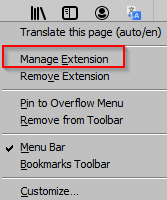 Once the add-on is active , it will add a context menu for Google Translate to webpages.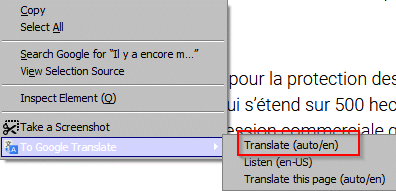 To translate specific words an sentences, highlight them and right click. Then choose To Google Translate > Translate.
This will automatically bring up Google Translate with the source text and translated text depending on the language settings configured before.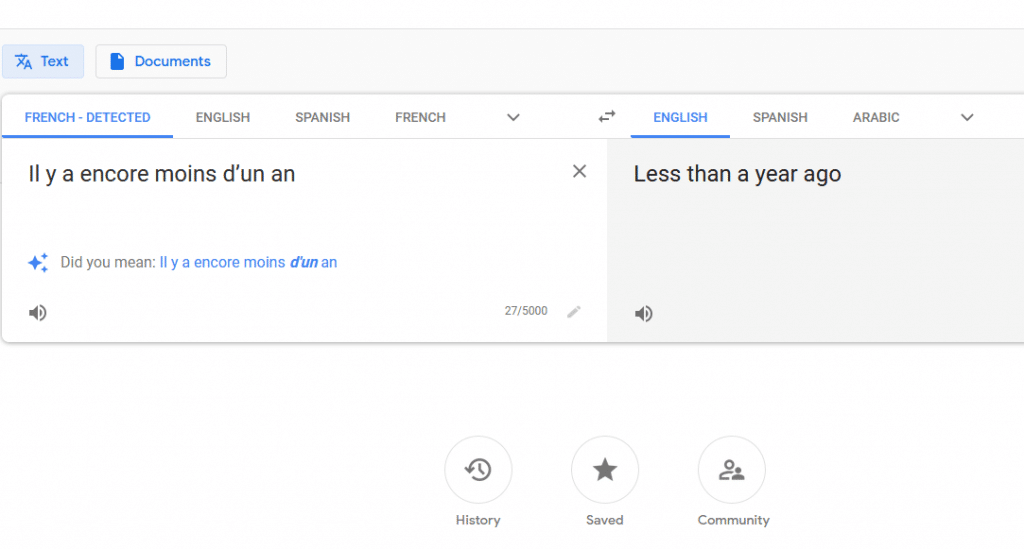 For translating entire webpage, right click anywhere and select To Google Translate > Translate this page.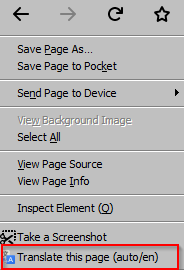 Another cool feature is that you can also directly translate individual articles by right clicking the article link and choosing To Google Translate > Translate link.

The article will then be displayed in the translated language.
To translate it as a speech, choose To Google Translate > Listen.

This is a handy add-on to have if you use Google Translate a lot and want to use it automatically rather than manually using it's translate feature.
Happy translating.
All done.