The useful Sticky Notes app that comes with Windows 10 is great for reminders and managing pending tasks.
The notes created with it are also automatically synced with Outlook.com But you can also manually sync or try to sync immediately, here's how :
Search for Sticky Notes from Windows 10 search box (keyboard shortcut : Win key + S) and access Settings.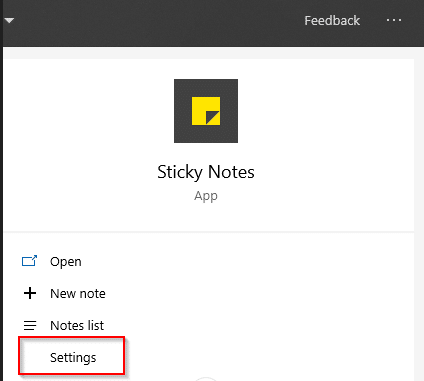 Alternatively, open Sticky Notes and first switch to Notes list view.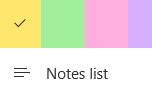 Then access Settings from the gear icon.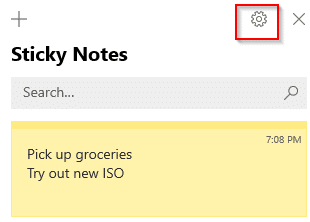 From the Help & feedback section, click on Sync now to immediately sync them. Also, if you want you can get additional information about exporting these notes, then from the About section click on Export Notes.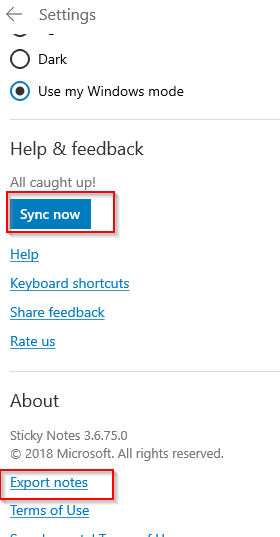 There will be a brief description of how they are automatically synced and also about exporting Outlook.com inbox.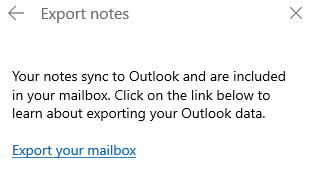 To check if they are synced, login to Outlook.com. In the inbox, there will be a Notes folder created.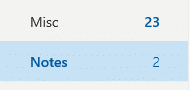 It should have all the created notes synced to it.

All done.