Gaming has been better than ever in recent years, and 2020 is looking like it's only going to be continuing that trend. All three of the major console companies have very exciting production schedules, and in mobile and online gaming too there appears to be plenty to look forward to. With all of that said, we're going to be taking a look at some of the biggest upcoming games to look forward to in 2020.
Breath of the Wild 2
Kicking off this list is the biggest surprise from Nintendo's E3 presentation this year: Breath of the Wild 2. The sequel to one of the best-received and most revolutionary games in recent history, Breath of the Wild 2 has plenty of people understandably (very) excited. The game is sure to present new areas to explore and new characters to meet, but what excites us in particular is the "darker theme," confirmed by series creator Eiji Aonuma. The last time Nintendo attempted a darker Zelda game was with Majora's Mask back in 2000, but that title was somewhat limited by the N64's graphical capabilities. With a full HD console like the Switch and more advanced development teams, Breath of the Wild 2 could produce a decidedly spookier vibe, and in more satisfying fashion. We're all in on that.
Final Fantasy 7 Remake
It just has to be on any list like this. Simply put, we can't get enough of what we've seen from Final Fantasy 7 Remake. With so much of the game having apparently been faithfully adapted, right down to the goofy enemy designs, it appears that Square Enix is acing this release, which will be so important to so many longtime gamers. FF7 represented a seminal moment in the franchise for many, and keeping the spirit of the original intact is crucial when it comes to the remake. What we're wondering about though is, what parts of the game will have changed? Obviously the mechanics will have been altered, but it seems some slight story and location alterations may be made too. Could we see some broader narrative changes as well? What about brand new characters? We'll have to wait and see.
Halo: Infinite
Another obvious choice for this list, Halo: Infinite is going to be one of the most hyped games of 2020. After Halo 5 took Master Chief mostly out of the spotlight in favor of an ODST character, Infinite looks to be putting the focus back solely on the Chief himself. There's still been no gameplay shown of the new game, but we're expecting that 343 Industries has taken to heart the concerns regarding Halo 5's less-than-stellar reception and odd changes. Hopefully we'll see Infinite get back to basics and send the Chief on a brand new ring-hopping adventure.
Cyberpunk 2077
Breathtaking would be a fitting word for what we've seen from the Keanu Reeves-led Cyberpunk 2077. From the devs of the ever-popular Witcher franchise, this is an RPG-esque title that takes place in the not-too-distant future, where body modification and augmentation are commonplace. As a failed criminal trying to rise in the ranks of the seedy cyberpunk underworld, you'll interact with countless augmented humans and explore this futuristic world, all with the help of your AI mentor, played by Keanu Reeves. If you know and love the Witcher series (or you just enjoy Reeves), you should be paying attention to this title.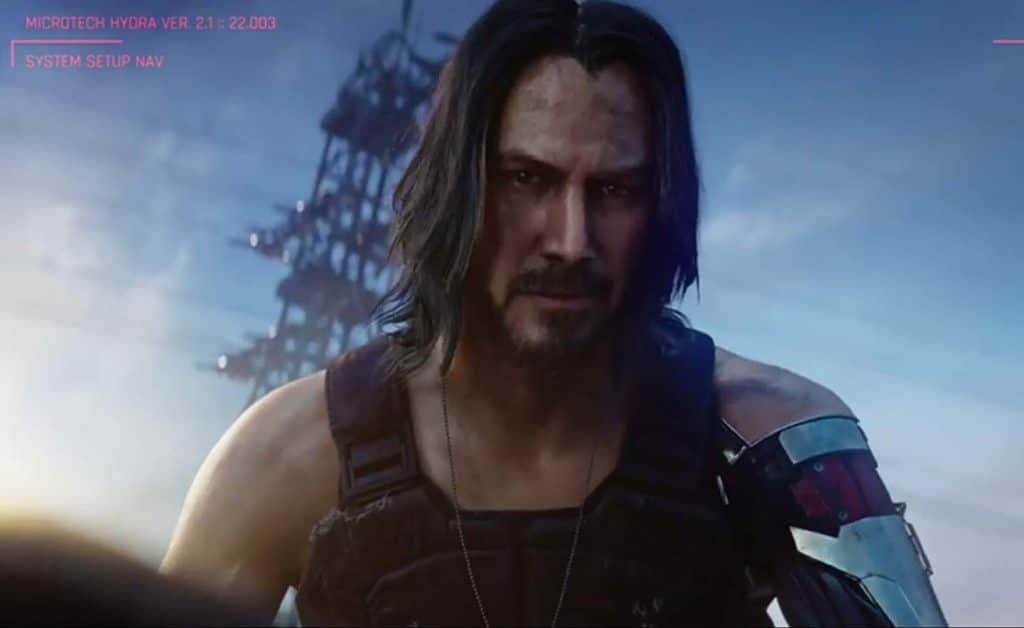 Relic Seekers
Moving away from console titles, there are also some exciting games on the way in online and mobile categories, and we'll start with this exciting title from the increasingly popular online casino realm. Thanks to global expansion (including beginnings in the U.S.) and more advanced games at the top casino sites, this genre has taken off in the last few years. And a lot of the hit titles have come from Microgaming, and specifically its adventure-infused animated slot arcades (like the well-known, Indiana Jones-like Rich Wilde series). Relic Seekers appears to be a new original title in this vein, revolving around Chinese explorers on a mysterious quest. These sorts of story elements are at the core of what's given online slots new life, and this specific title looks like a blast. (Some sources actually have it coming out in 2019, but if so it will be later in the year.)
The Room 5
Finally, we also have to mention something from the mobile category, which could naturally spark a whole new article unto itself. And for this selection we're actually turning to a game that hasn't been confirmed yet, let alone teased out: The Room 5 (or rather, a fifth installment in The Room series). This spectacularly immersive series of mysterious puzzle games includes an original trilogy and a 2018 follow-up called The Room: Old Sins, and the developers at Fireproof Games have made it clear that more is on the way. We don't know that that means 2020, but it's doubtful the company would allow two whole years to pass between installments (and for that matter a late-2019 surprise release wouldn't shock us).
This is far from the full list, as well. There's all sorts of other great games coming in 2020, on consoles, online, and in the mobile arena. But the titles listed here are sure to be among the highlights.