One more giveaway in this month. 🙂
Free giveaway copies of PDF Replacer Pro worth $29.95 are available for direct downloads.
Key features of PDF Replacer Pro:
Replace text in PDF files easily
Supports PDF documents created in over 50 languages
Batch mode support for replacing text
Change fonts and decoration when replacing text
Keeps original PDF documents unchanged
Giveaway Details :
This giveaway requires no registration or participation. Download the free version of PDF Replacer from it's homepage here. Next, scroll down and copy paste the giveaway serial key that is listed there and store it somewhere safe.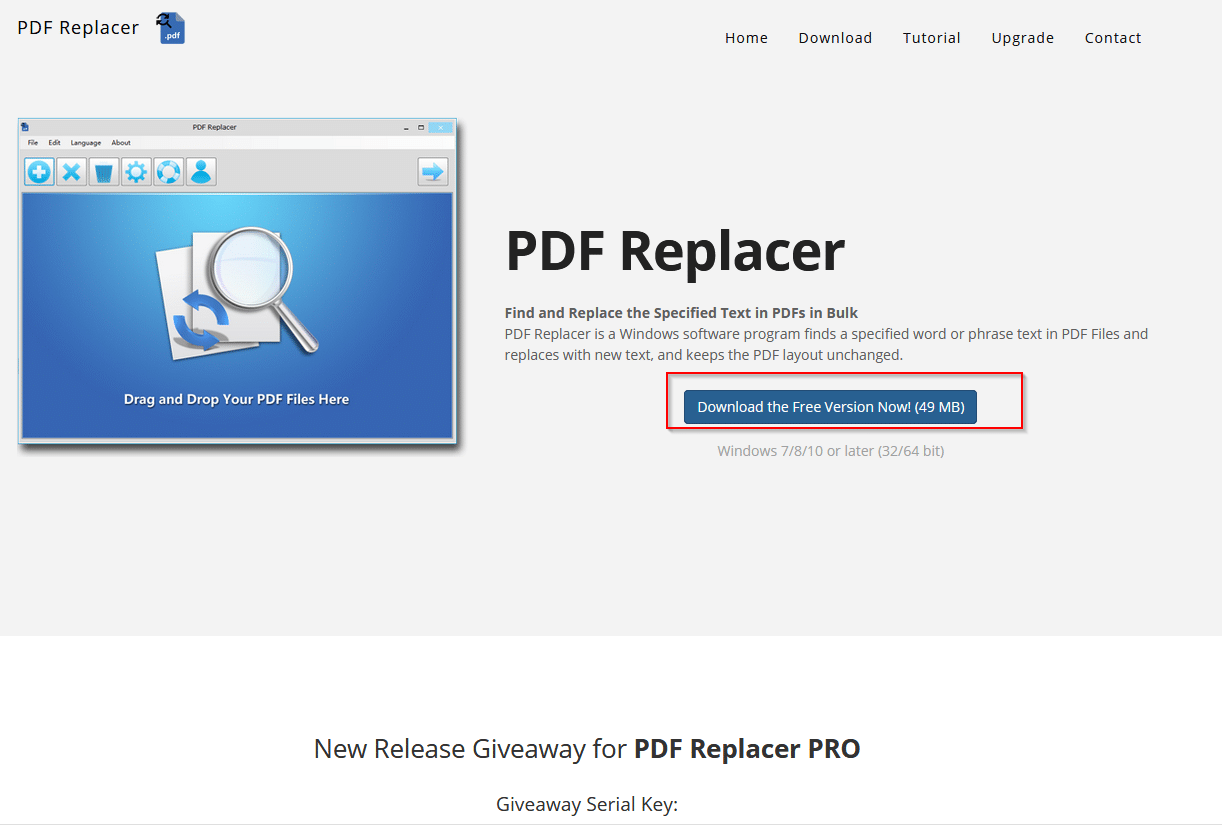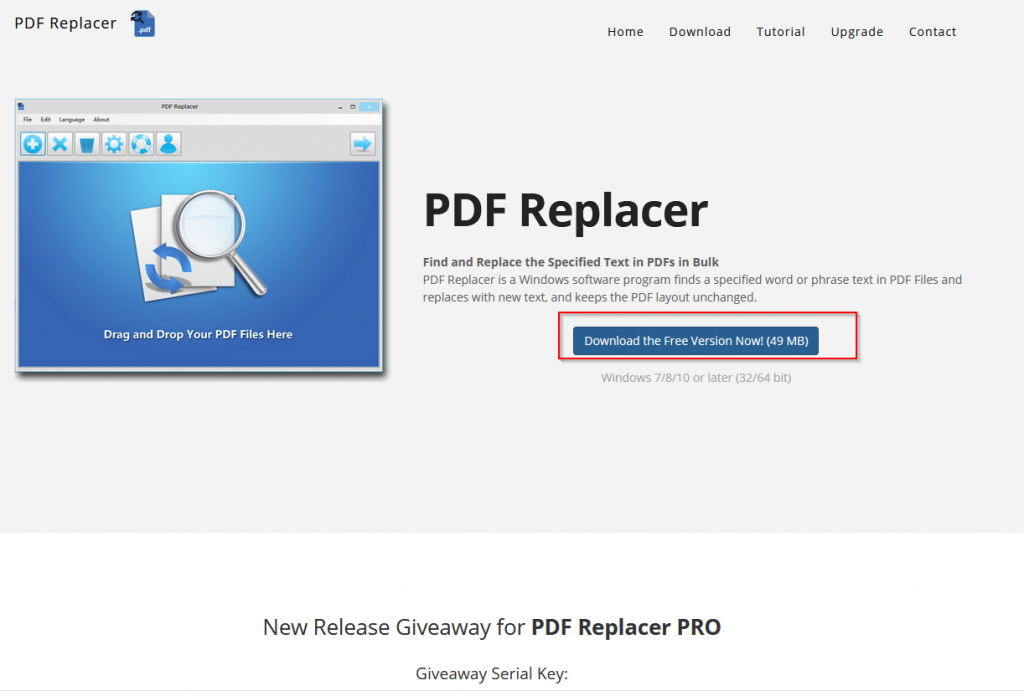 Note: This is a time sensitive giveaway that will close on 30th August 2019.
Using PDF Replacer Pro:
Install the setup and launch free PDF Replacer. Then upgrade it from the menu by clicking on PRO tab and entering the giveaway serial key.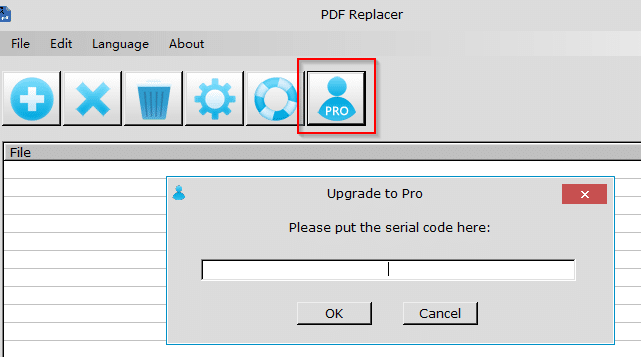 The version is now updated to PDF Replacer Pro.

Once upgraded, drag drop or add the source PDF files in which text needs to be replaced. Use the + button or directly and drag drop them. You can also add multiple PDF files as PDF Replacer Pro supports batch search and replacing of text.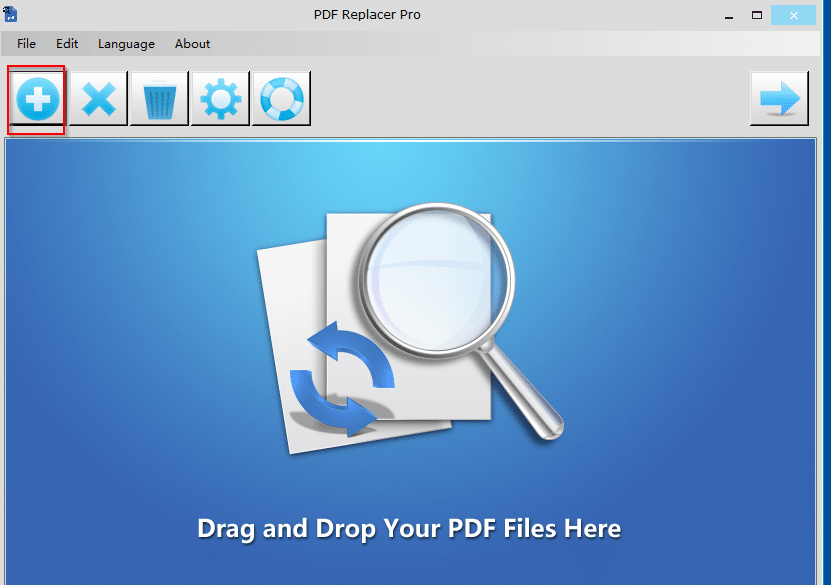 To replace text, enter the source text/words in Find the Text field and the target words that will replace them in Replace With field.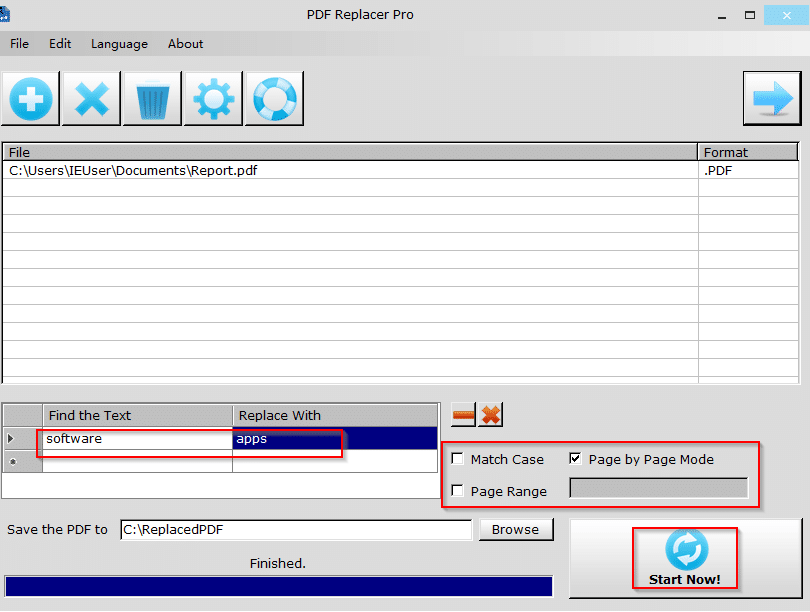 If you want only words with matching cases to be replaced, enable the tick next to Match Case. Page by Page Mode is on by default as PDF Replacer Pro will check on each page and replace text if found. For replacing text only on a select pages, enable the option of Page Range and enter the page ranges.
PDF Replacer Pro won't change anything in the source PDF files but will create a copy of the original PDF file in a different folder titled ReplacedPDF by default. You can change it to any other folder if needed.

Once the settings are finalized, click Start Now! to begin replacing text.
After it is done, the destination folder will have the copy of source PDF file with the text replaced.

Open the converted file to see if the text is replaced as specified.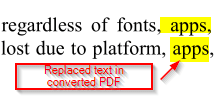 You can also change the text font settings and their effects. Click the gear icon and change these options if needed.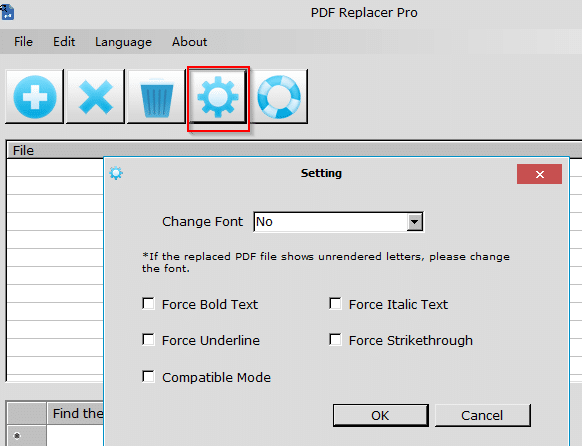 To change the interface language, click on Language from the main menu and select the preferred language.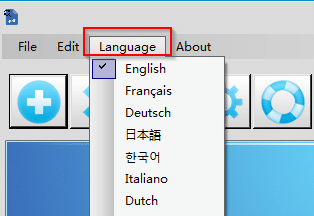 All done.
Enjoy.