elementary OS is an Ubuntu based distro for desktops. It is suitable for users who would like to use Linux without a steep learning curve and is visually very polished.
However it is not for older PCs as it requires a minimum of 4 GB of RAM, about 15 GB of disk space and a relatively newer CPU like Intel i3 or higher. A full list of system requirements can be found here.
Download and install it from here. Before downloading, you can either donate to the development or get it for free by entering 0$ in Pay What You Want box.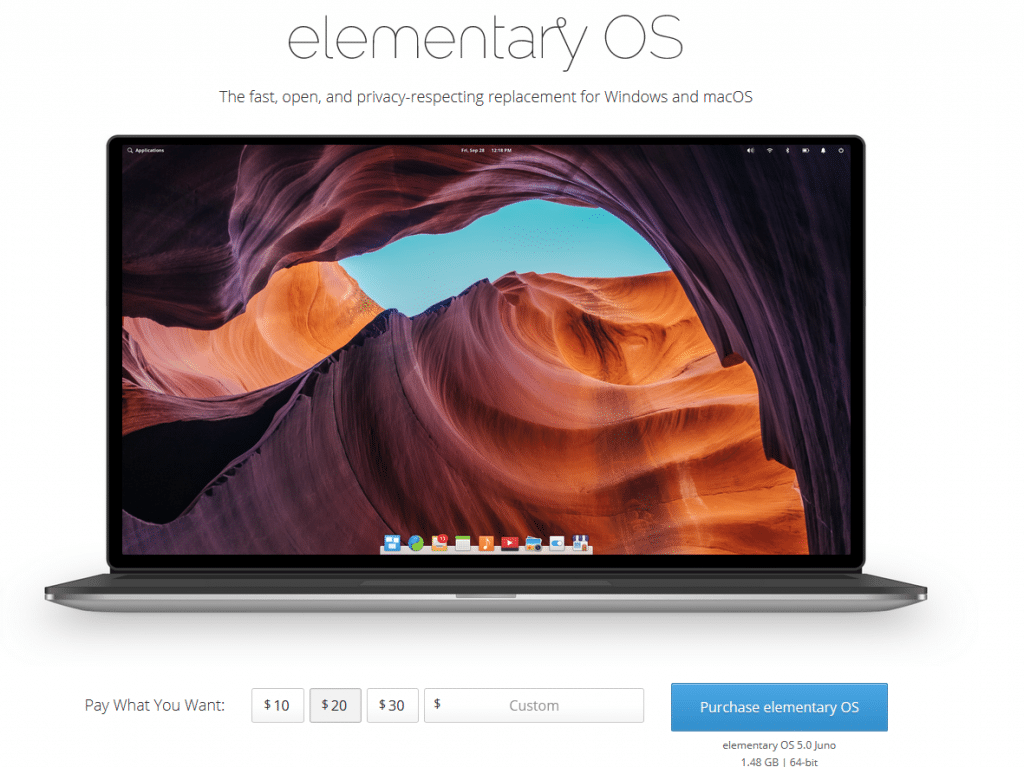 Installation :
After a bootable USB stick with elementary OS is plugged in, there will be two choices : to try it first or to install it. Click on Install elementary for the installation to begin.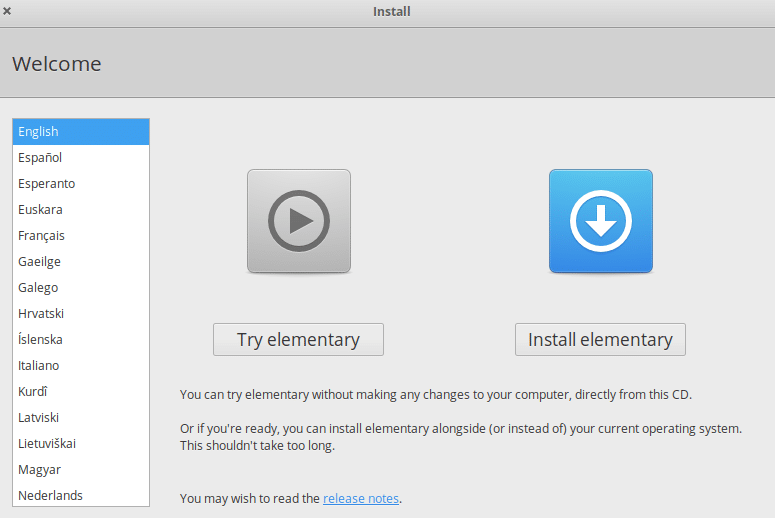 If you have installed Ubuntu or any of it's variants like Lubuntu or Xubuntu, the installation process will be familiar as the elementary OS installer is based on Ubiquity installer.
Select the keyboard layout as needed.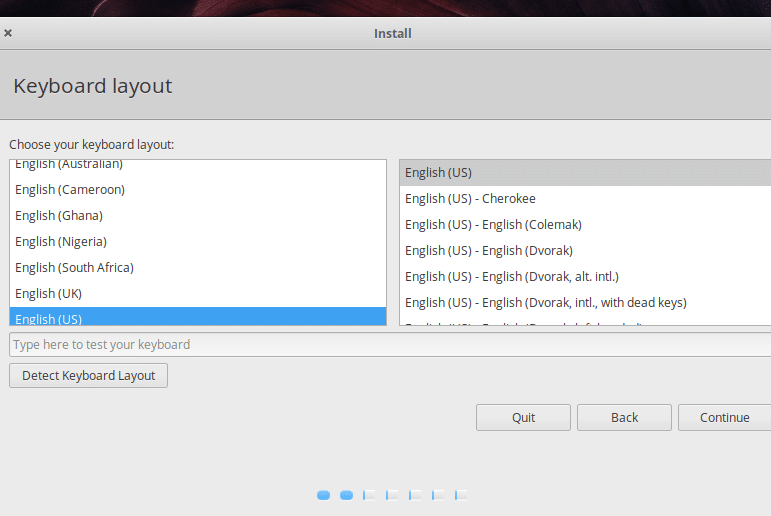 Then choose whether to download and install system updates as well as 3rd party updates during the installation itself or later.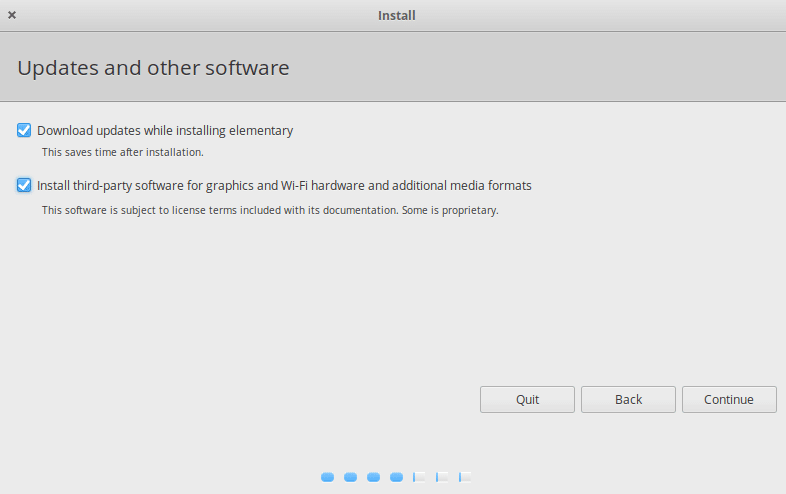 Choose a disk partitioning scheme as needed.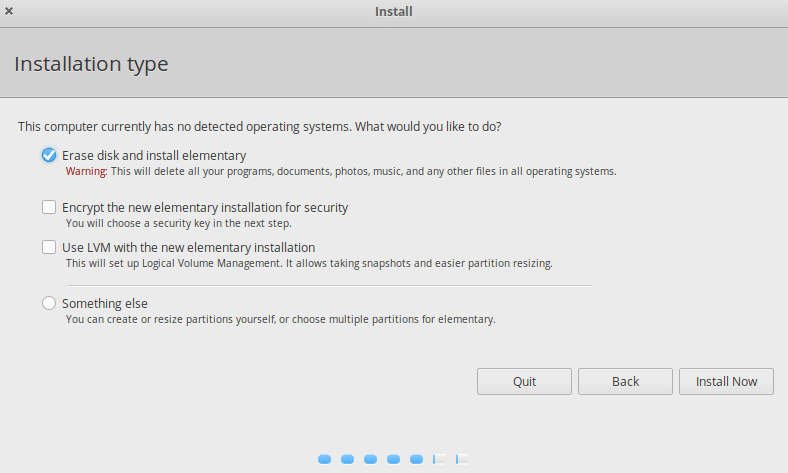 Finally choose the time zone and user details to begin installation and wait for the installation to complete.

Once it is finished, reboot and login.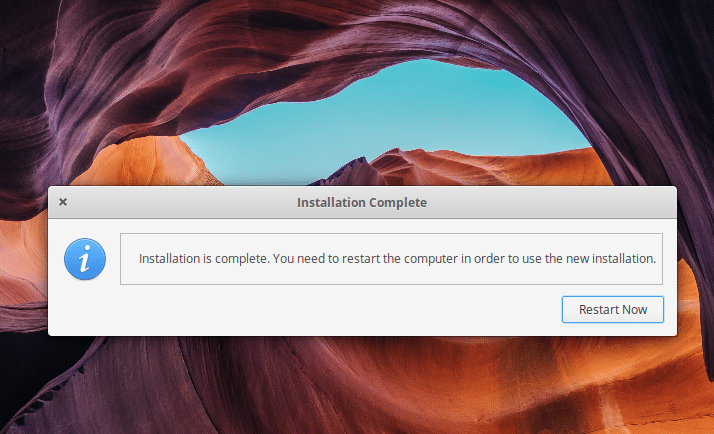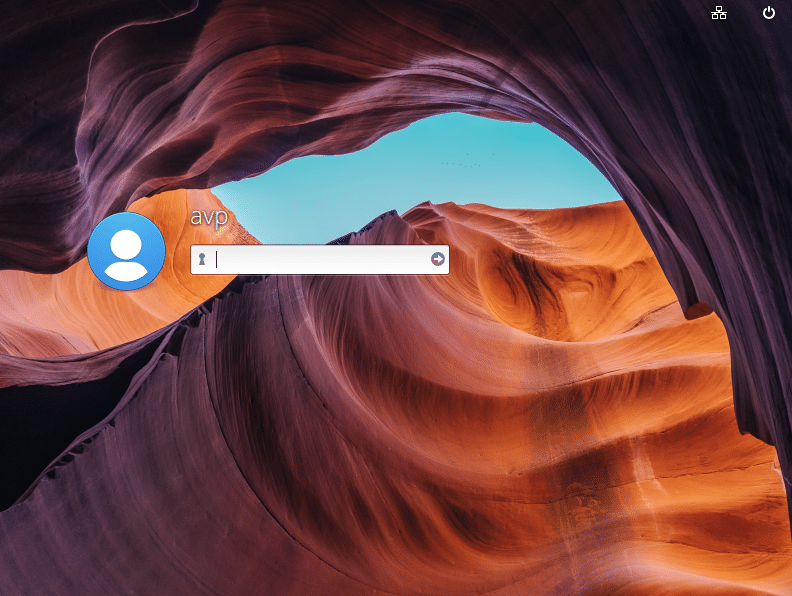 Using elementary OS :
elementary OS has it's own visually rich desktop environment Pantheon. It resembles macOS environment with the dock and is easy to navigate and use.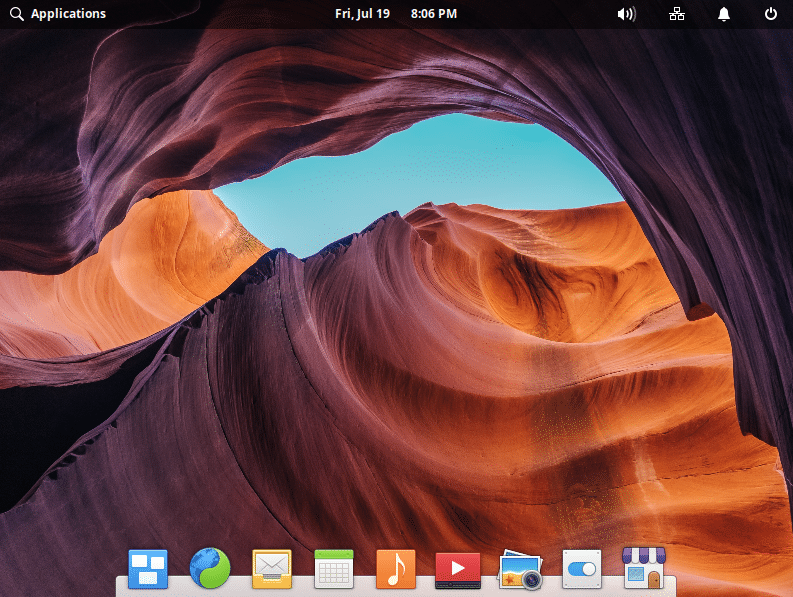 So if you are switching from Mac to PC, then using it will be easy. Also, to get a list of applications that are installed, click on Applications.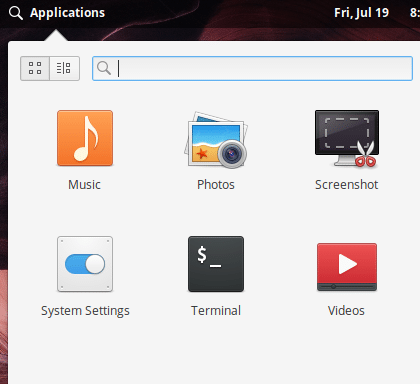 Also if you are familiar with Linux command line , you can directly navigate to the Terminal and run updates, upgrade and install apps and more.

As elementary OS is based on Ubuntu, aptitude is the package management tool for dealing with packages from the command line.
There are some cool Pantheon desktop features that makes working easy.
If you want to turn off notifications from popping up, click on the bell icon from the top and enable Do Not Disturb mode.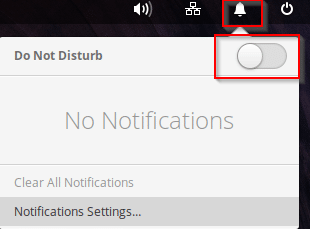 For viewing applications based on categories, you can also change the views between grid and categories.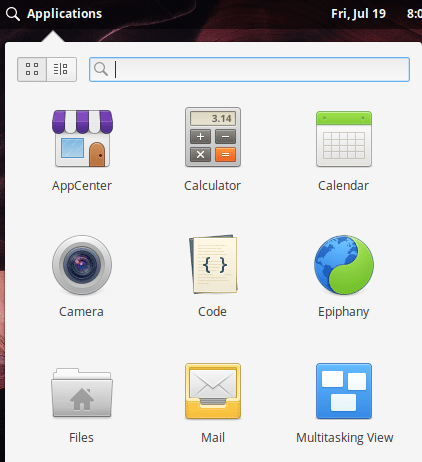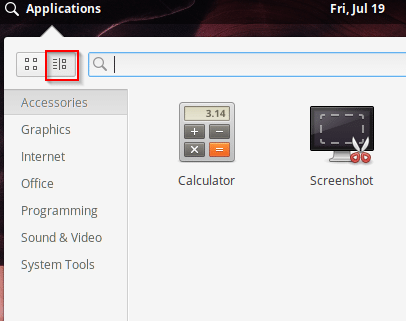 By default, elementary OS comes with Epiphany as the default web browser and some basic tools like Videos, Photos, Music, Mail (Geary) and so on. To install apps, it has it's own AppCenter.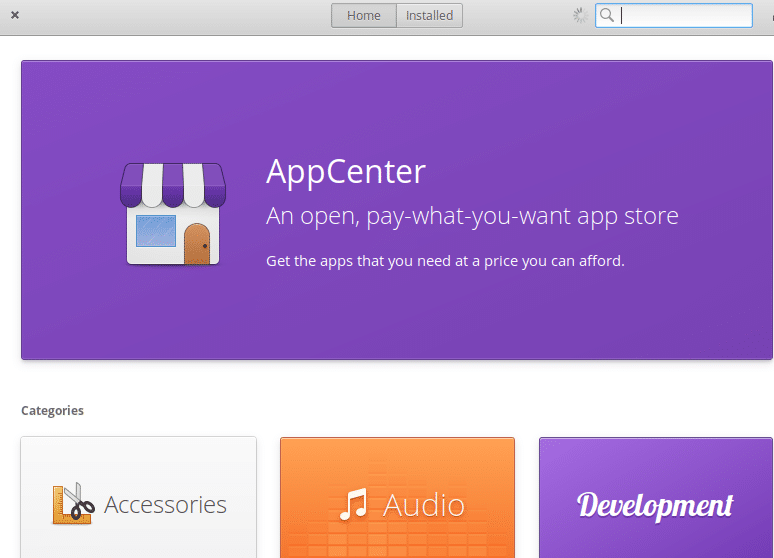 You can also directly access it from the dock or from Applications.

Over there, various apps available to use and install. Search for the app name and if available, it will be displayed. A complete list of apps can be found here.

elementary OS doesn't come with any pre-installed office apps but you can install LibreOffice from the AppCenter.

Also, you can purchase third party apps from here. All the available apps are curated and reviewed for them to be listed in AppCenter.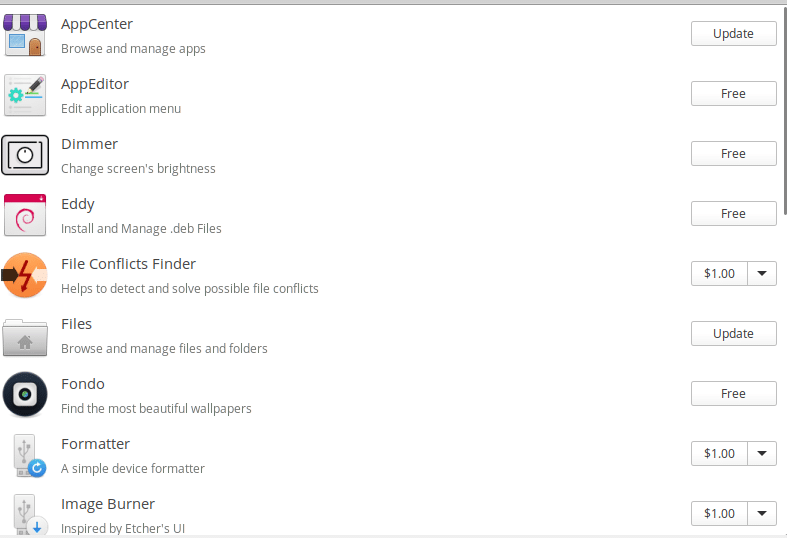 Pantheon desktop environment also comes with it's own workspace manager. To use it, choose System Tools > Multitasking View.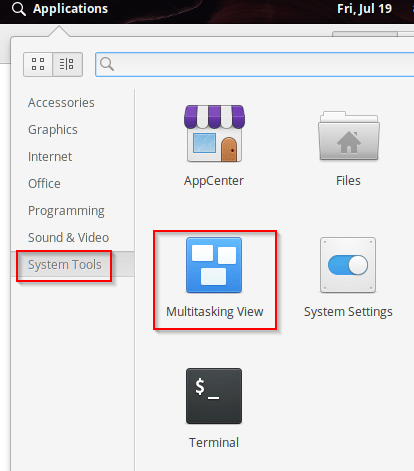 This will show a pane with all the currently running applications. To add a new workspace, click the + icon. Simple and easy.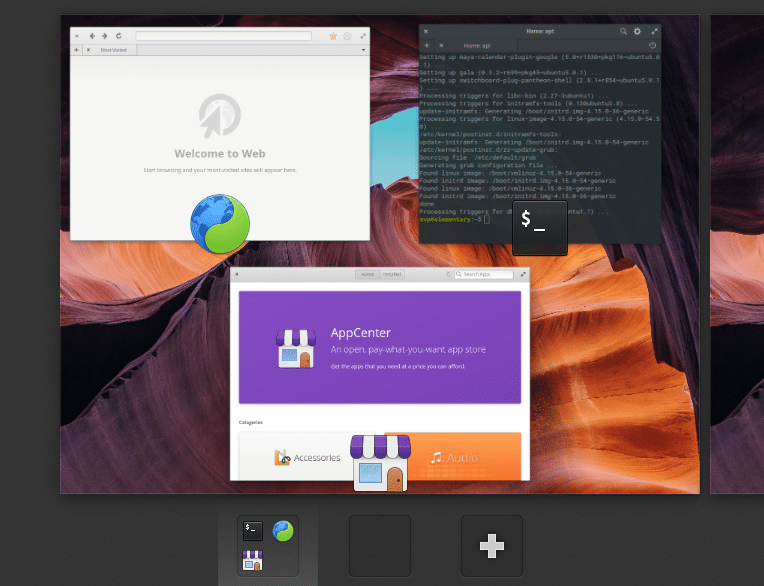 System Settings in elementary OS are easy to manage and configure. Again, if you are familiar with using Ubuntu then this will be familiar.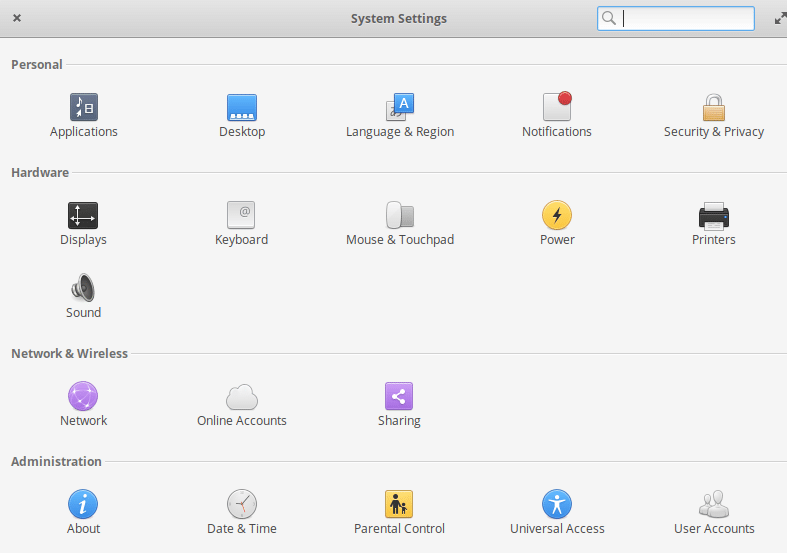 Overall, this is an easy to use Linux distro with it's own visually rich custom desktop environment. So if you have a newer powerful PC, then using it would be a breeze.
Do try it out.