Free TTS is a free online conversion tool that makes it simple to convert text to speech. It can convert entered text into MP3 files which can then be downloaded.
To use it, go to the Free TTS homepage here.
Copy paste text that needs to be translated. This tool can accept text upto 2000 characters for converting it to audio.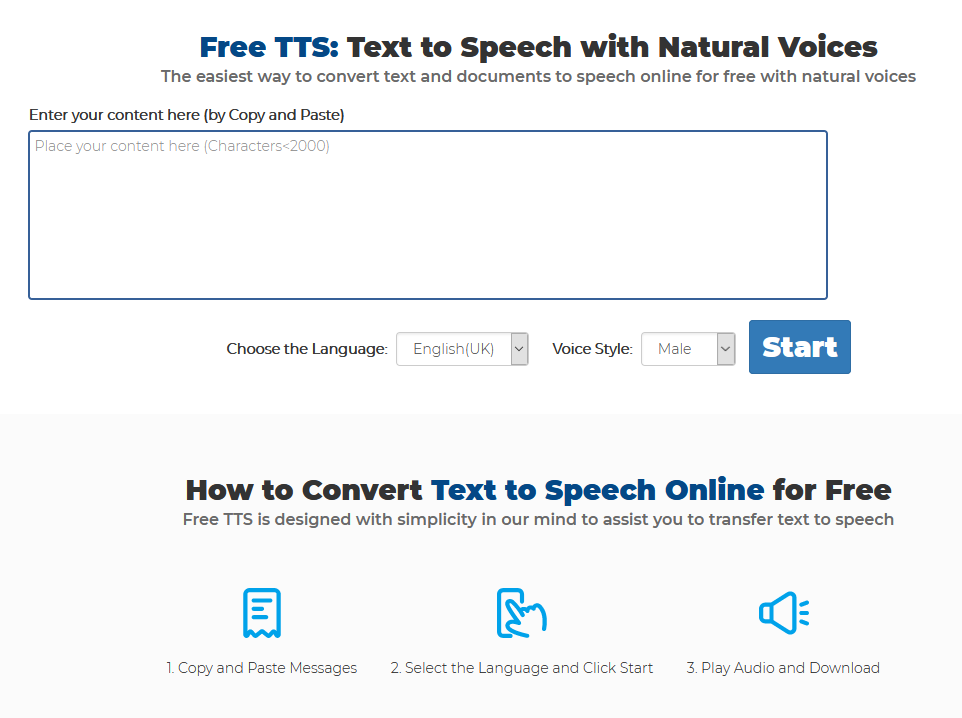 Next, choose the language to which the text is to be converted to speech.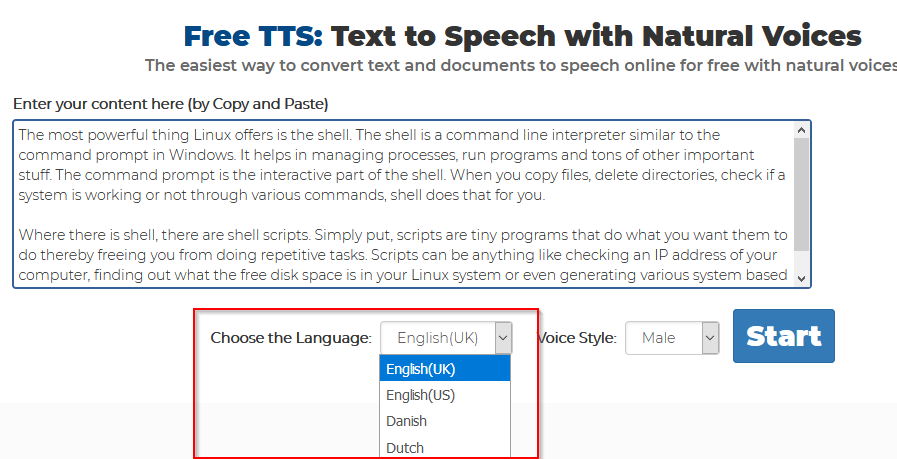 Free TTS supports various languages like English (UK and US), Danish, Dutch, French, Italian, Spanish, Russian, Chinese, Japanese and so on.
Select the output language as required. Next, choose the voice profile.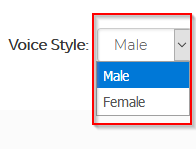 Before converting, you can also hear various voice samples listed on the page by scrolling down.

Free TTS uses Google text to speech conversion using machine learning and also doesn't store converted text-speech files for more than 24 hours.
After the settings are finalized click Start. An audio output file will be generated.

Click on the play button to hear the converted text. You can also save it locally  by clicking on the download link.

Simple and easy to use.
Happy converting.