IOTransfer 3 is an easy to use iPhone manager which can be used to transfer contacts, music, videos, ebooks and other data between PC and iPhone, iPad and iPod.
By the way, there are a couple of cool infographics that have interesting facts about iPhone here.
Key Features:
One click iPhone manager to export and import photos, videos, contacts and other data between iOS devices and PC
Free online video downloader and converter
Transfer data wirelessly using AirTrans wireless transfer
Manage iCloud photos directly
Download and install it from here. The trial version has certain limitations while the premium version has all the features unlocked. Comparison and pricing details can be found here.
The setup is self explanatory.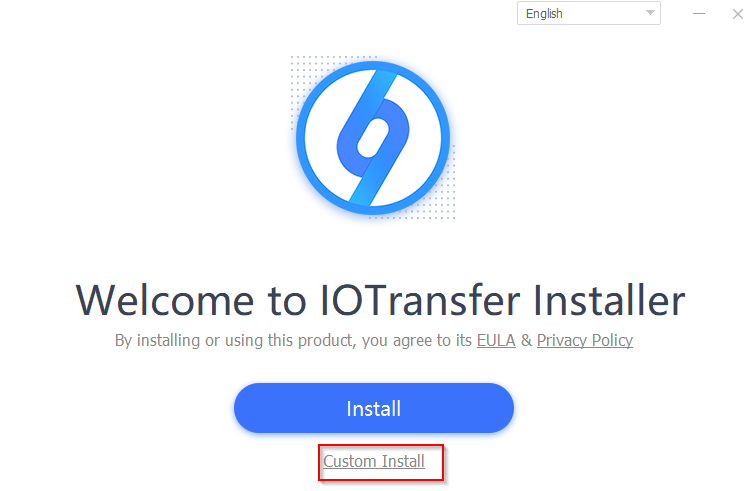 During installation, you can change the program path if needed and also pin the program to Windows taskbar.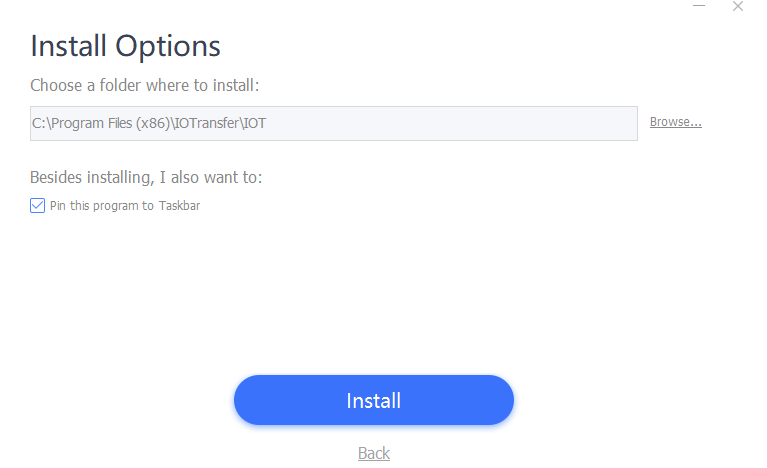 Once installed, the main interface of IOTransfer 3 will now launch.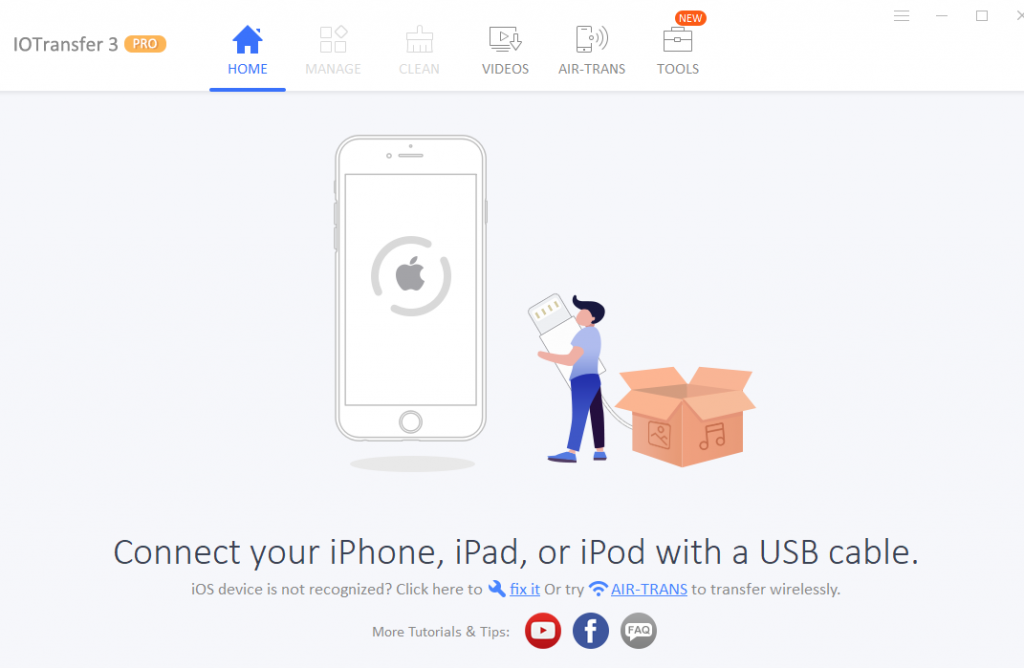 It basically has 6 modules:
HOME
MANAGE
CLEAN
VIDEOS
AIR-TRANS
TOOLS
HOME:
To get started with copying data between iPhone/iPad to PC, first connect the device to PC using a USB cable.
A notification will pop-up on the connected device to trust the PC. Allow it.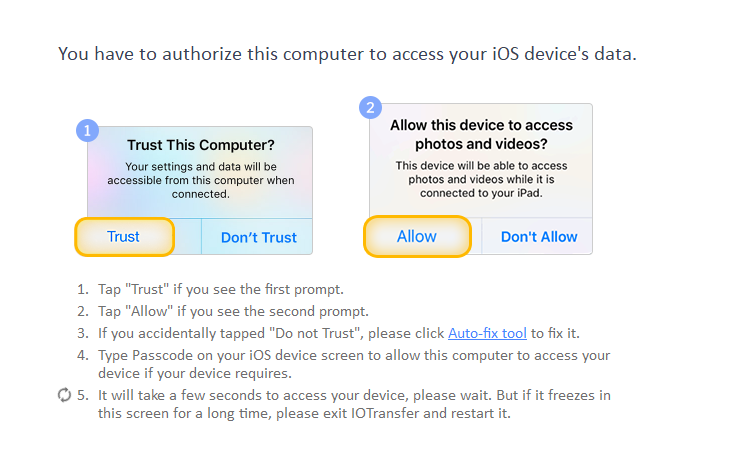 IOTransfer 3 will then automatically detect it and show the device details.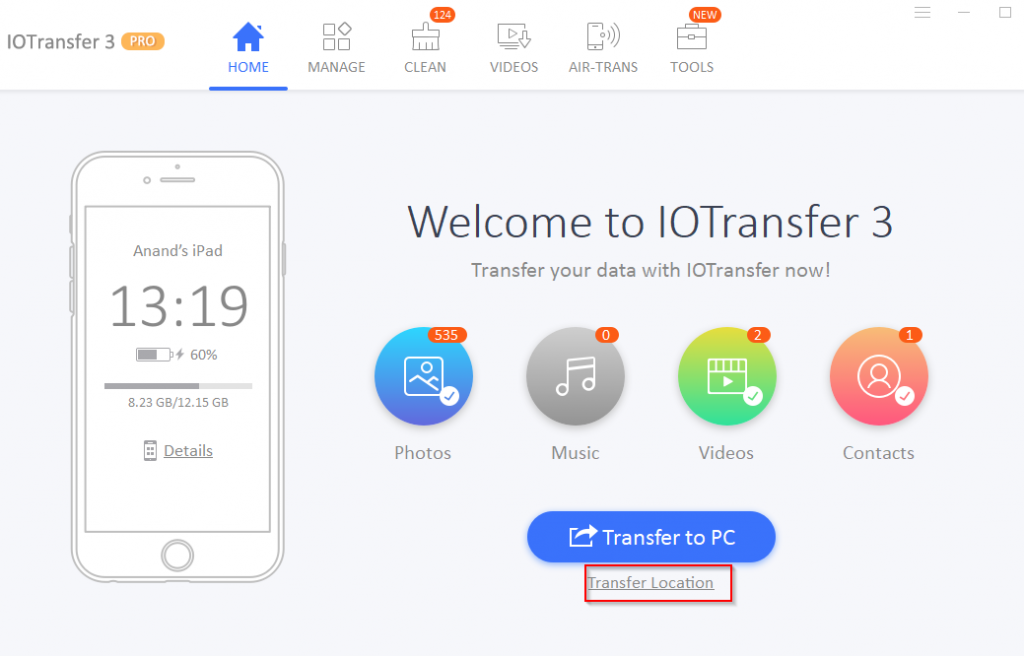 For copying photos, music, videos and contacts, you can directly select each of them from the main screen. Enable the tick mark next to them as needed and click Transfer to PC.
Also, the default location on PC for the copied iOS data is in the Windows user directory. You can change it to any other path by clicking on Transfer Location and changing it.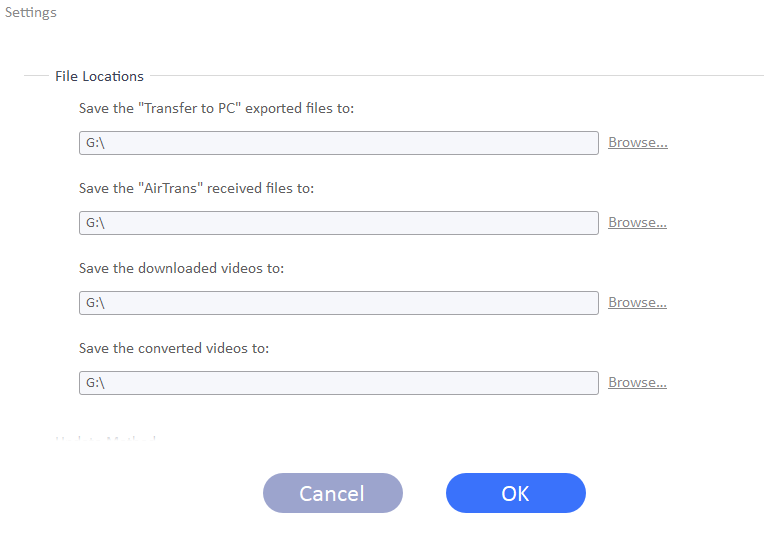 The transfer will take a while and depends on the amount of data to be copied to PC. Once it is finished, you can directly access the folder on PC where it is copied.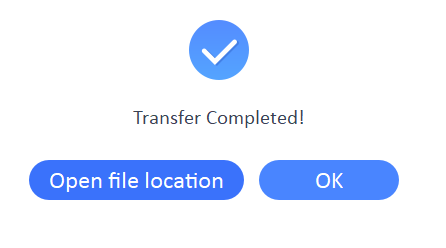 MANAGE:
This is the file manager feature of IOTransfer 3. It basically groups iOS data into different categories like photos, videos, books, podcasts, voice memos and so on and makes them easy to manage.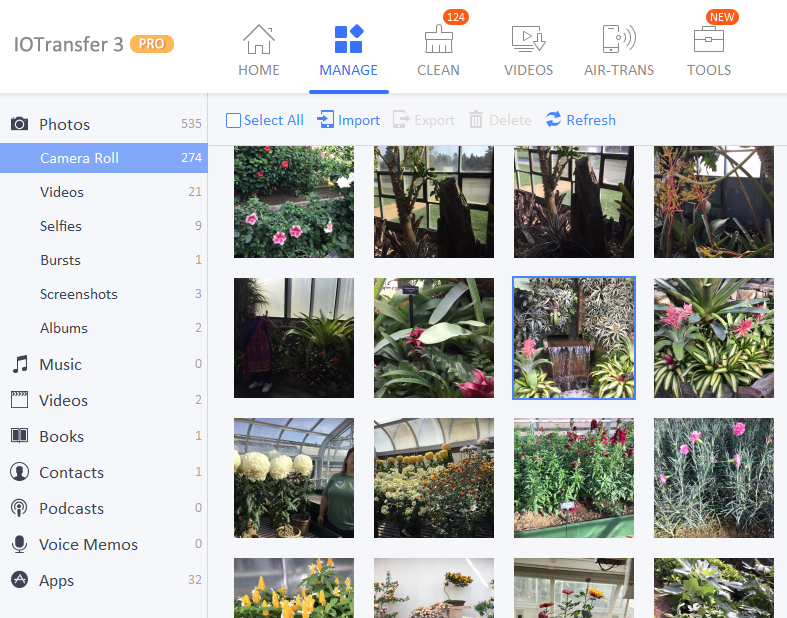 So if you want to export any of that to PC, scroll down to the required category and choose Export.

Also, you can manage data by adding it or deleting it (import/export) from within this section.
CLEAN:
This is the device optimization feature of IOTransfer 3. Junk files and folders that take up unnecessary space on the iOS device can be deleted safely using this.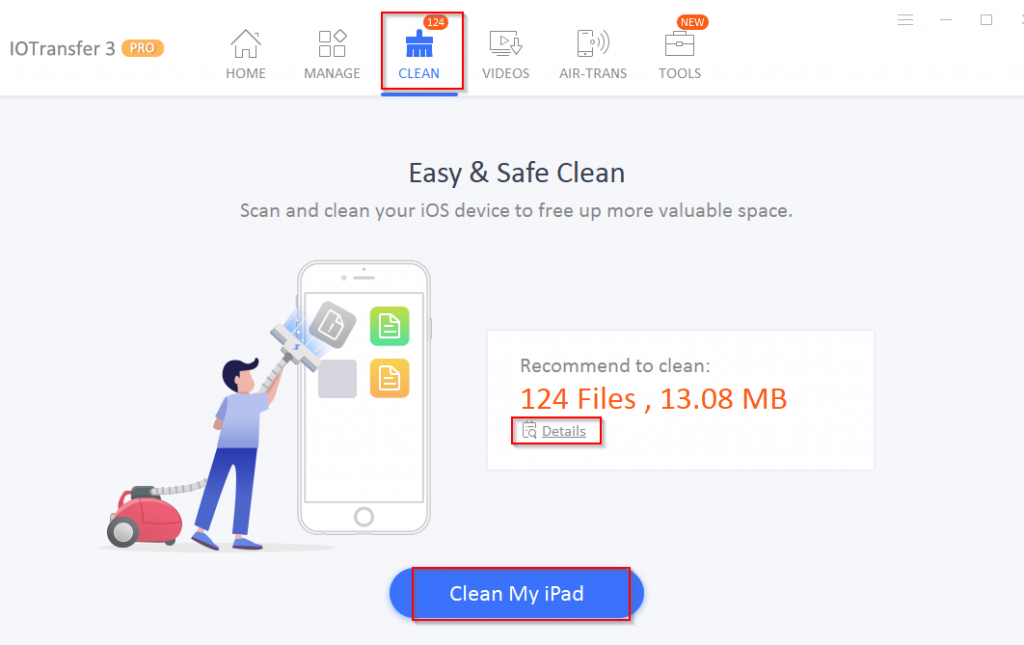 It will display the amount of junk data that can be cleaned. To delete, click on Clean my iPad (depending on the device connected). This can take some time if there is a lot of junk data that is to be cleaned.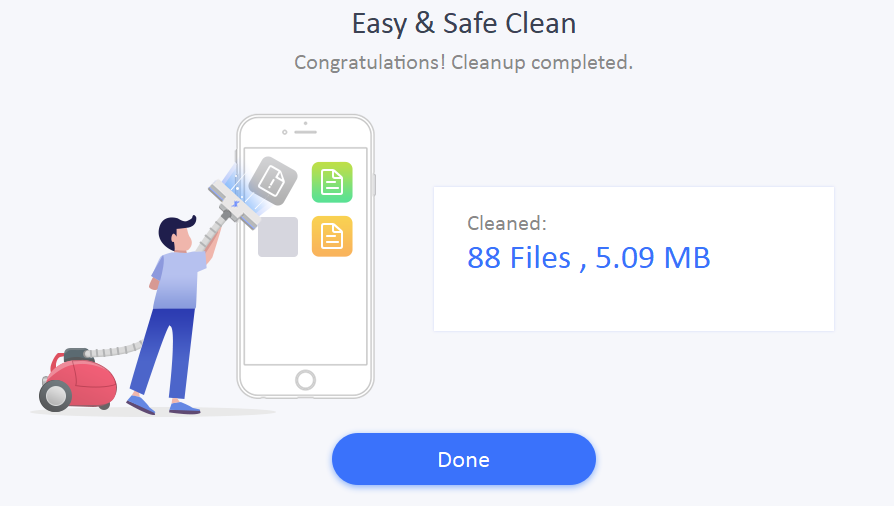 A brief summary will be shown once the cleanup is done.
VIDEOS:
IOTransfer 3 comes with a built-in video downloader and a converter. So if you want to download videos from popular online video sharing sites and store them on your iOS device, you can do that easily with this feature.
Click on the Downloader section and enter the video URL.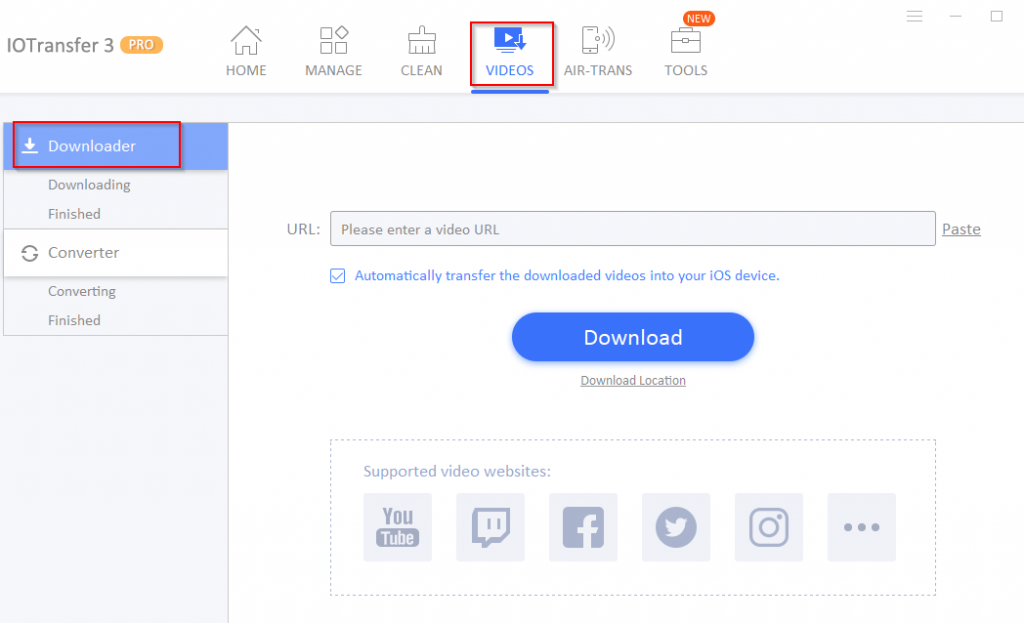 Then click Download. You can also automatically copy the downloaded video file to the iOS device.
This is a handy YouTube video downloader (also supports many other video sites) and can convert downloaded videos from YouTube to MP3 on iPhone and iPad .
For video files that are downloaded but are large or you want them to be in a different format, use the Converter feature in IOTransfer 3.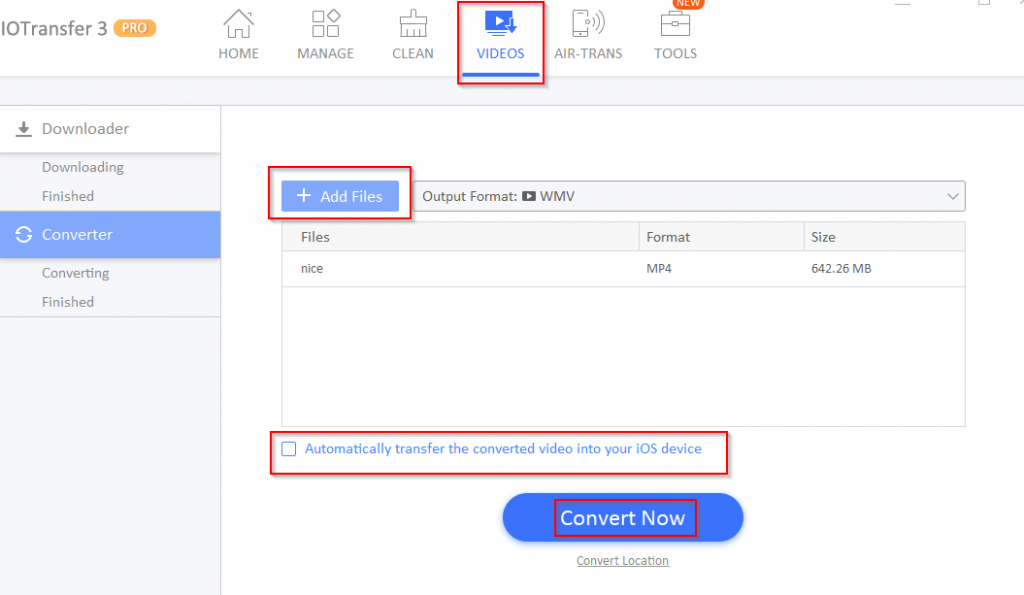 Add the source video files to be converted, then select the output format. Again, just like Downloader, the converted video can be automatically copied to iOS device.
This is useful when you have a large video file on PC and want to convert it to take up less space for playing on iPhone or iPad. Click on Convert Now to begin.

AIR-TRANS:
This is useful when you want to copy data between iOS devices and PC without using a USB cable. The iOS device and PC should be on the same wireless network to use Air Trans.
Install IOTransfer AirTrans app on your iOS device from the App Store. You can then use the QR code from AIR-TRANS section in IOTrans 3 on PC or wait for the device to be detected wirelessly.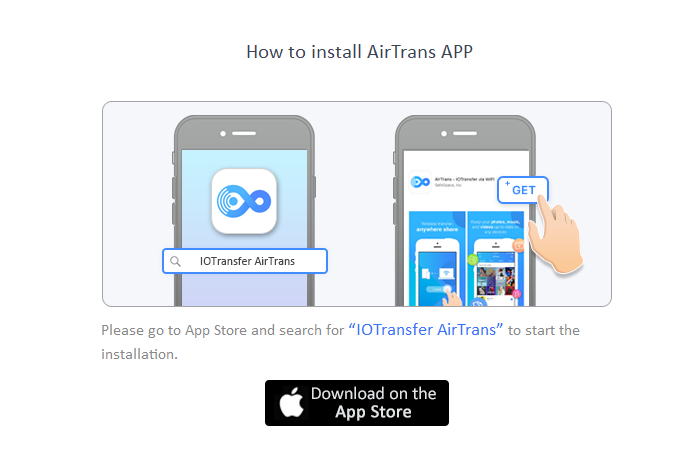 IOTransfer 3 will automatically scan and show available iOS devices which have AirTrans app installed.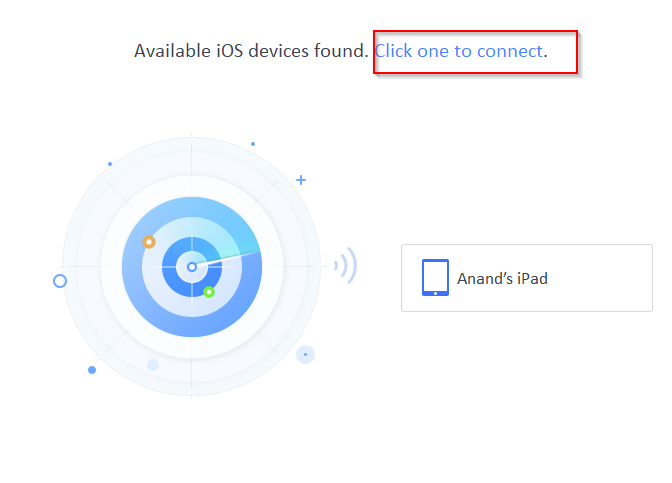 Click on the iOS device (in case there are more than one devices) and from the device, choose photos and other files and select Send to PC. The files will be now available on PC using wireless transfer.

TOOLS:
There are useful tools that come with IOTransfer. These include Instagram Downloader, GIF Maker and iCloud Photo Manager.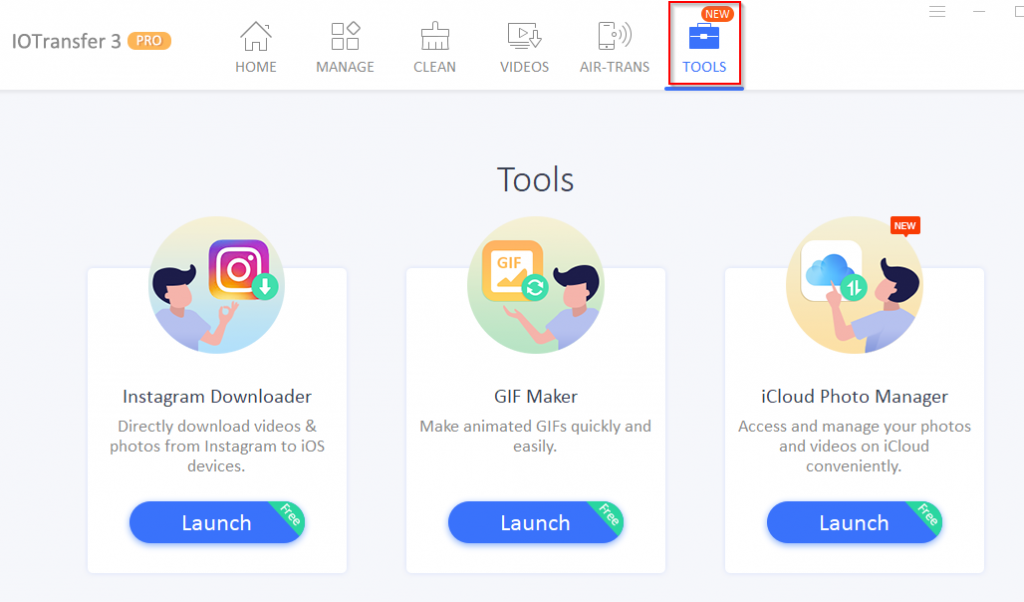 Instagram Downloader:
To use Instagram Downloader, click Launch. Then enter the Instagram post URL from which photo needs to be downloaded.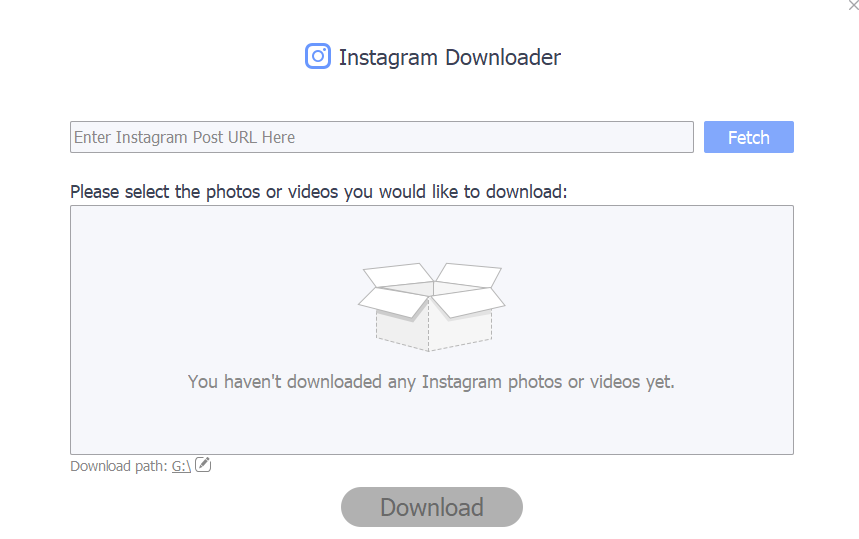 Click Fetch to parse that URL. If it is valid, click on Download.
GIF Maker:
This is useful for making GIFs from videos. Click Launch to open GIF Maker. Add the video file from which GIFs are to be generated.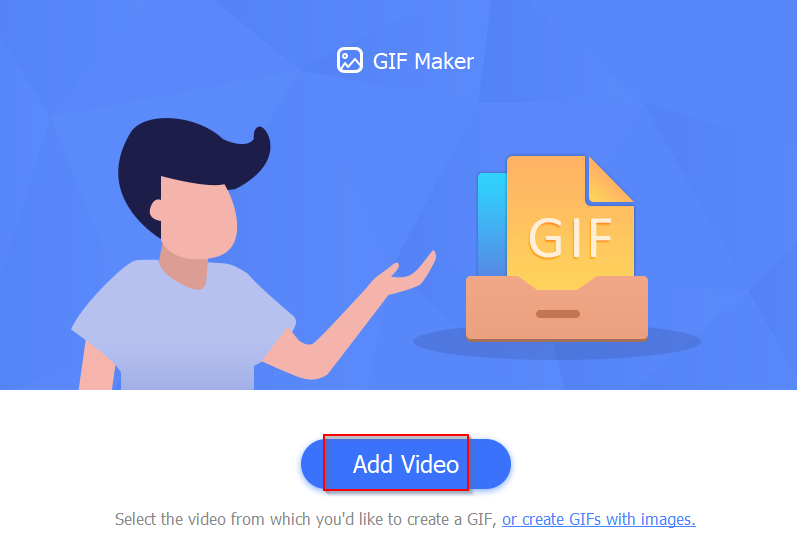 Next, choose the start and end time which is what the GIF file will cover. Click Create GIF.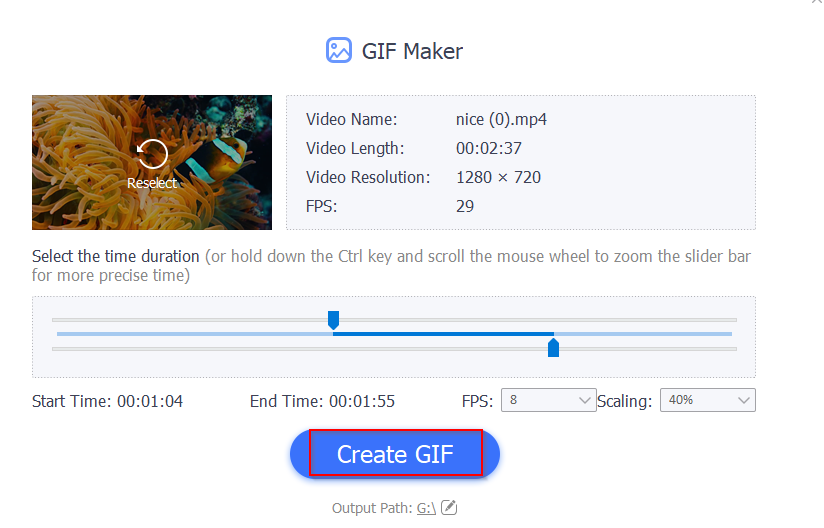 The newly created GIF file will be available in the destination folder.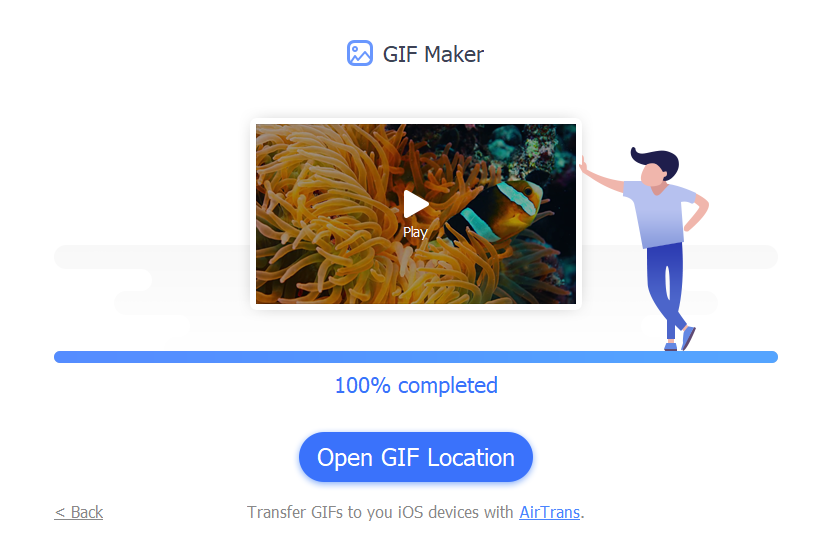 iCloud Photo Manager:
Use this to manage photos directly between iCloud and PC.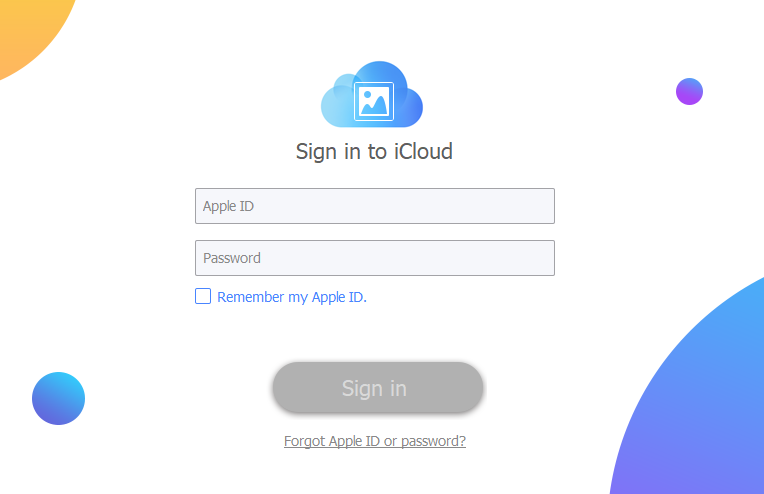 Enter the Apple ID credentials and follow the on-screen instructions.
Overall, IOTransfer is a useful iOS manager that makes it simple to backup and copy data between iOS devices and PC without using iTunes.
Do try it out.