Wunderlist is a useful online app for making to-do lists, reminders and for overall task management.

If you also use Microsoft To-Do app for such purposes, then a cool thing is the Wunderlist sync feature that comes with Microsoft To-Do app. (To-Do app can also sync Outlook.com messages, here is how. )
To import and add your Wunderlist tasks and events to Microsoft To-Do:
Open Microsoft To-Do app and access Settings.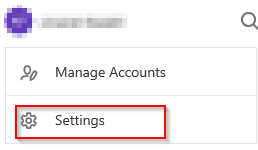 Click Import.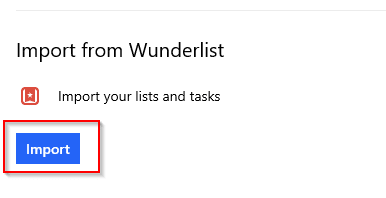 You'd need to sign in to Wunderlist account to connect it with To-Do app. If you already use a Microsoft account for it, choose that else sign in with other options.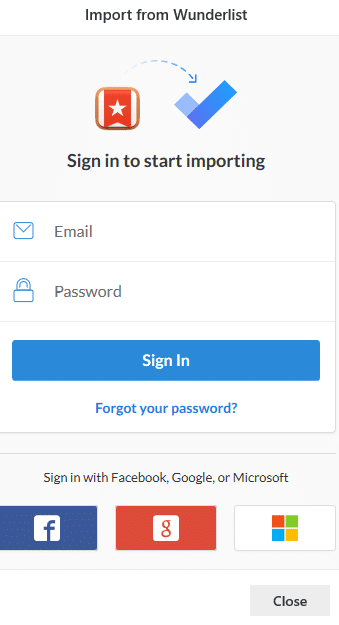 Once the Wunderlist account is linked with To-Do, the details of what will be imported from there to To-Do app will be listed.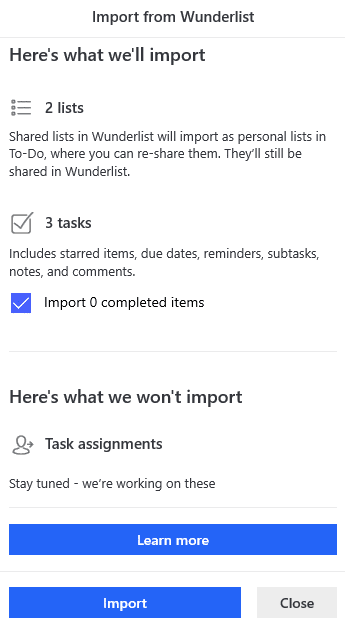 As of now task assignments from Wunderlist are not supported for importing but may soon be available.
Again click Import. The overall progress will be visible depending on how many items are to be imported from Wunderlist.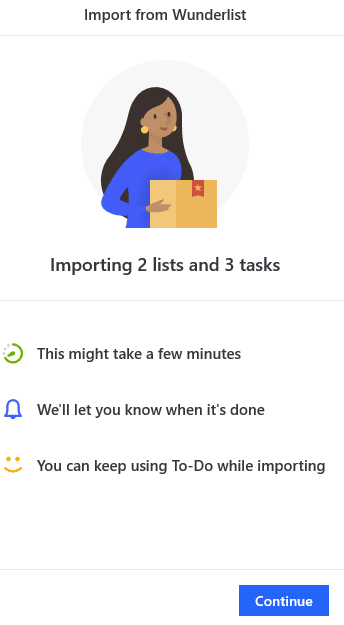 Once complete, you will get a notification about that.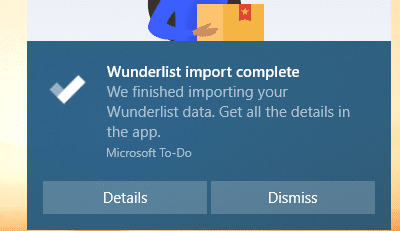 You can also directly sync it manually from Account Settings > Sync.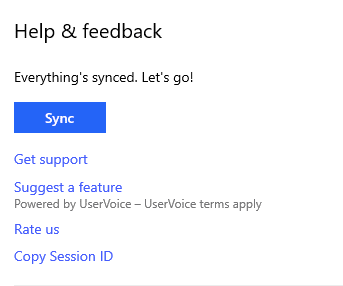 From now on, whatever tasks are added in Wunderlist, they will also be automatically added to Microsoft To-Do app.
It can also be useful to know what was imported. To get the complete details, choose Show last import summary.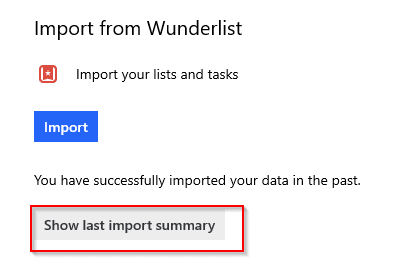 A complete list of what was imported will be displayed.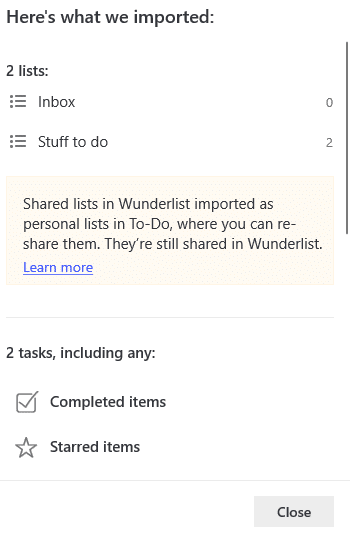 These include various items like Dates, Reminders, Subtasks and so on.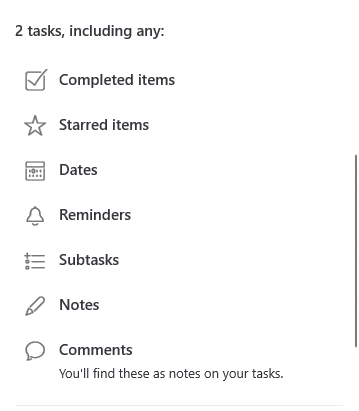 You can also know the location of various items from Wunderlist in To-Do app from the Updates section.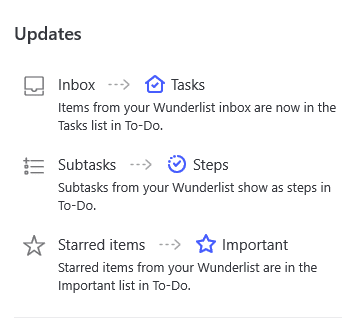 All done.