Autoplay in Windows 10 can be configured to take specific action depending on the devices.
Here is how:
Access Windows Settings (shortcut key: Windows key + I) and choose Devices.

Select AutoPlay.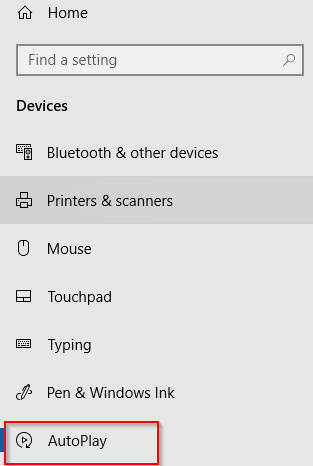 Make sure that the option AutoPlay for all media and devices is enabled.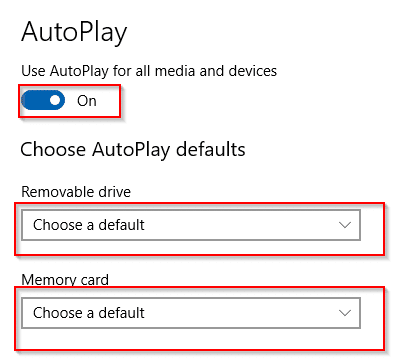 Then from the list of available devices that can be configured for autoplay defaults, choose the corresponding options from the drop-down menu.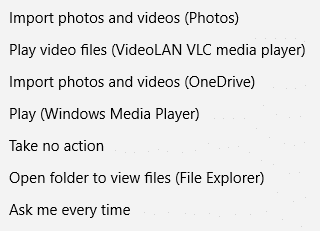 So if there are different device types like external storage drives, memory cards, iPad and so on, the options for each of them will be different. You can also directly import photos and videos to OneDrive or use Phone Companion to keep data synced between PC and phones.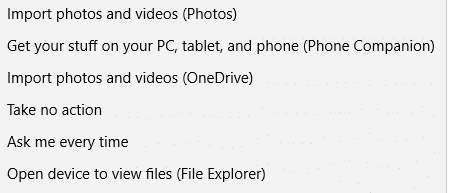 Choose as needed. These will be the default autoplay options that will be launched whenever they will be connected from now on.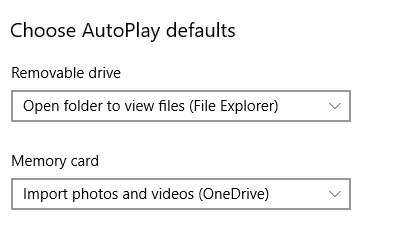 All done.