Setting up a Magento-based site is a wise choice for entrepreneurs, but for many people, it's just the beginning. To take advantage of the full power of this software, you can explore the Magento Marketplace for extensions, themes, plugins, and more to customize an eCommerce site to your needs.
If you're just getting started with this software or would like to learn more about what's available, follow this guide to the Magento Marketplace.
What You Can Find in the Marketplace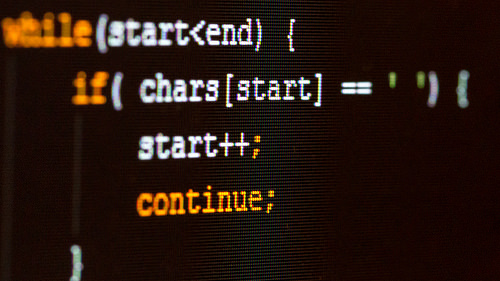 Image via Flickr by Mr Moss
The marketplace is a platform where you can find the following components and more for your Magento eCommerce site:
Extensions: Extensions are custom additions that give you more control over certain features of your site or integrate new tools to help manage your business. For example, a few popular extensions help with things such as search engine optimization, stock management, and integration with social media platforms.
Themes: Using a theme from the marketplace is a fantastic way to set up a professional, streamlined site with minimal coding required on your end.
Plugins: Extensions are helpful tools that modify the core functionality of your site. As such, they often require fine-tuning to ensure they integrate seamlessly with your code. Plugins are generally more straightforward and expand the functionality of your site as an addition separate from your core code. 
How to Use the Marketplace
Using the Magento Marketplace is simple. From the storefront, you can browse by different categories (e.g., customer support, payments and securities, and accounting and finance) or by the most popular extensions, themes, and plugins to find the functions you're looking for to enhance your site. For more information, check out this guide that dives deeper into the basics of the Magento Marketplace.
Where You Can Get Support
Magento strictly vets all items available on the marketplace to ensure they'll work properly with your site. There's a 25-day period for refund requests if you'd like your money back from a purchase. You can find additional support for extensions, plugins, and marketplace items, as well as help with a range of other customer support needs, by partneringwith a Magento hosting and support provider.
Magento for Sellers
Magento also provides tools for developers interested in producing more tools to sell on the marketplace. You can build an extension with Magento and learn more about the technical and marketing guidelines you'll need to follow to sell items through the store. You can find more information, submit software for review, and track your sales with Magento's user guide.
Other Tools for Buyers
Understanding how the Magento Marketplace works is key to unlocking the full benefits of this software. However, the additions you can find in the marketplace are only one of the resources you should explore to run your eCommerce site to its full potential. Magento publishes case studies, blogs that cover relevant topics, and training and certifications to help you makethe most of your site and software.
Magento is a comprehensive resource for entrepreneurs, and with the availability of extensions, themes, and plugins from the marketplace, it's easy to tailor an eCommerce site to your exact needs. Explore the available tools today, and don't hesitate to reach out to Magento's customer support team if you have any questions or concerns.