Turbo Download Manager is a lightweight Firefox add-on that makes it easy to manage multiple downloads. It is also available for Chrome and Opera.
It can resume interrupted downloads and directly download videos, images and audio embedded within webpages.
As it is a multi-threaded download manager, parallel downloads are faster and also optimized for low bandwidth networks.
So if the remote server from which files are to be downloaded supports multi-threading, Turbo Download Manager will split the files into small chunks and download them in parallel. If the remote server doesn't support this, then the usual browser download manager will be used.
Download and install it for Firefox from here. It is also available for Chrome and Opera.

Once installed, click on the Turbo Download Manager icon next to the address bar.

Any file downloaded after installing the download manager will automatically be in the queue of this add-on. Click the icon to show the files being downloaded. Downloads can be paused or cancelled from here.
You can also manually add new files to be downloaded by clicking on Add a new job.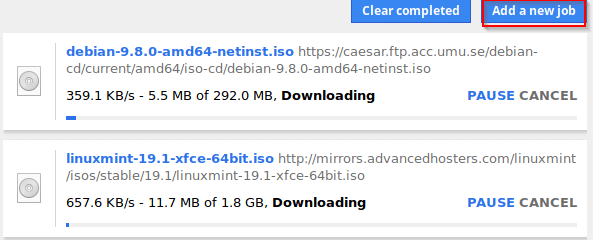 Enter the download link and choose Add.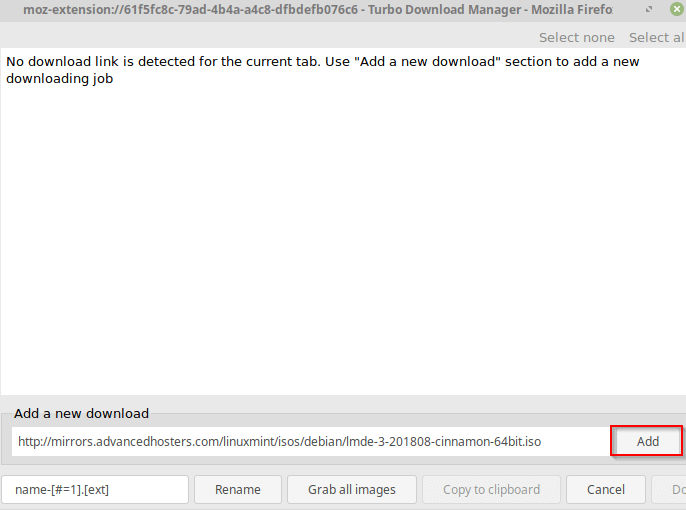 Also, this can be done by right clicking the add-on icon and choosing Add new jobs.

To change the download manager settings, right click the add-on icon and select Manage Extension.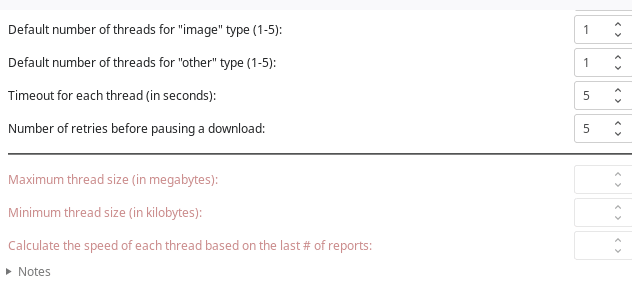 Over here, you can change the number of retries for failed downloads, change the timeout settings, maximum and minimum thread size limits and so on.
Happy downloading.