Using QR codes can be a lot quicker when trying to access websites from mobile devices.
This saves the need to type in full URLs as all you'd need to do is simply point and scan the QR code. 
There is a useful Firefox add-on too –Tab2QR that can translate website addresses into QR codes which can then be accessed from mobile devices. Download it from here.

Once installed, it will show up in the address bar.

Using it is very simple and needs no configuration as such.
Simply access the websites as before from PC and to get the QR code for them, click the Tab2QR icon.

This will display the corresponding QR code as a drop-down. You can then directly access these webpages on mobile devices by scanning the QR code.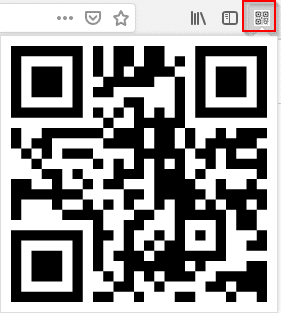 No need to type or remember the full URL. You can also take a screenshot of the generated QR code and save it.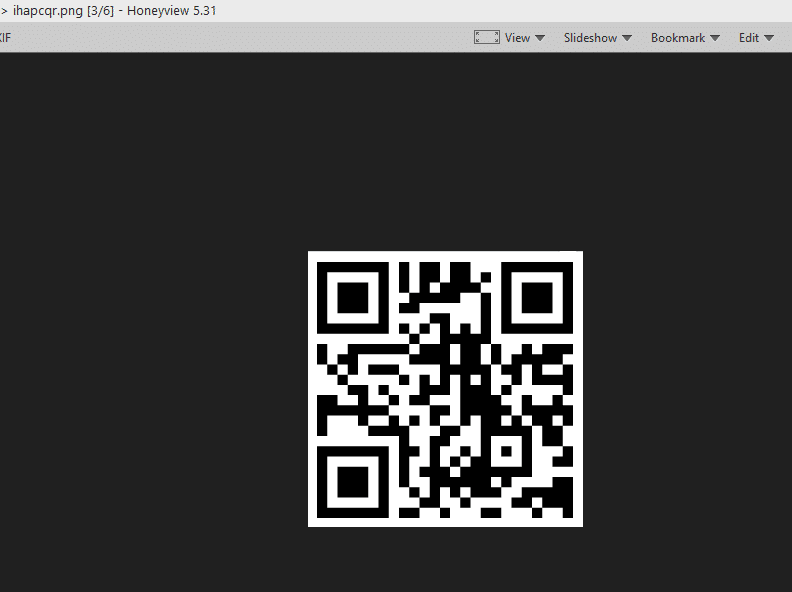 Simply open that and scan for accessing websites anytime.
To manage the add-on right click on it and choose Manage Extension.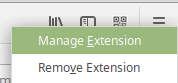 You can then change the update options from default to on/off.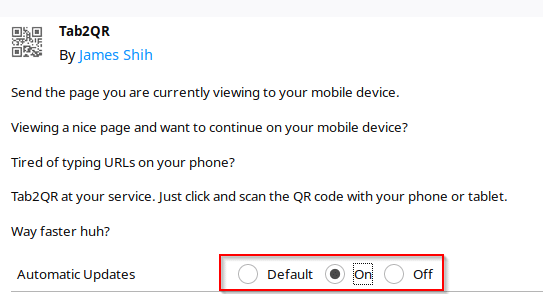 This is a handy add-on when you don't want to setup browser sync yet want to quickly access websites that you browse from PC.
All done.