What many tech fans projected to be the future of TV is rarely talked about anymore. Between 2012 and 2015, Sony, Samsung, and other leading manufacturers competed to produce the best 3d TVs. But less than five years later, few of the major manufacturer produce the TVs.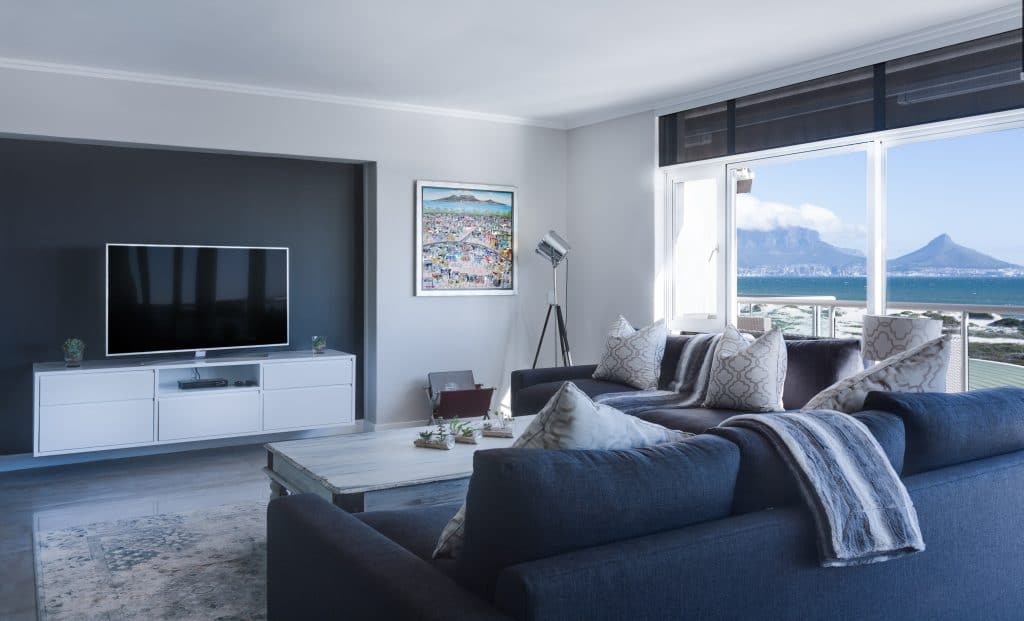 What happened to 3D TVs? A lack of interest in 3d TVs that require you to wear special glasses to experience the technology never got popular. Combined with the hefty prices and inconveniences of everyone wearing glasses in the house, glass wear 3d TVs nearly suffered an early death.
Of late, a new crop of smart TVs is emerging that may help popularize 3d TVs. After Sony and Samsung discontinued them, they hopped onto manufacturing HDR televisions that are color rich and more advanced.
Besides the manufacturers, below are factors that will determine the future of 3d technology in broadcast television.
Content
Many people learned about 3d television around the same period Avatar came out (https://bit.ly/2Gejb6T). The highly successful animated film was hyped for supporting 3D viewing. But since then, very few movies and TV programs have been produced with 3d viewers in mind. Both ESPN and BBC also discontinued their 3D sports channels.
Still, there is a vast amount of content that can be viewed using 3D glasses. Many modern Blue Ray movies come in formats that support 3d viewing. Avengers: Infinity War, the Grinch, Black Panther, and Sherlock Gnomes were all released in 2018 in both 2d and 3d formats. More films will come out in 3D formats in 2019.
Efficient Glasses
One of the biggest issues people have with 3D TVs is that you must wear some special glass wear to immerse yourself into the technology. If you've been to any modern theater, you've probably seen these glasses. Plastic made, easy to wear and wildly exciting for the first time.
When it comes to home viewing, people haven't been very receptive about the glasses. Before your favorite program comes up, you must have your glasses ready. Sometimes the glasses won't work or they may dim your screen, something not everyone enjoys.
3D TV manufacturers get around this problem by producing what's called active glasses. They are the contrast of conventional passive glass wear. While they are more expensive, active glasses produce a 3D effect without dimming the film's quality.
Besides quality, there have been complaints about glasses that causes users' eyes to strain. LG and a few other manufacturers currently in the business of 3D TVs have been addressing the issue head-on. While modern 3D have their flaws, complaints about glasses that strain the eyes are reducing.
Quality Picture and Features
One of the big mistakes 3D TV manufacturers made in the early 2010s was to produce TVs whose only strength was 3D technology. An average TV supported 3D viewing efficiently but lacked in many other areas.
3D TVs in 2019 showcase everything smart TVs do but go the extra length of supporting 3D features. As such, you don't pay $500 or more for 3D features alone. Smart TV features like Apps run efficiently. The picture quality is High Definition Range (HDR), there are millions of colors and plenty of ports with every screen.
Because of the multiple features, buying a 3D TV in 2019 isn't a decision you should make easily. The screens Sony made before discontinuing the project are different from modern TVs. Find TV guides on sites dedicated to reviews like https://www.bestreviews.guide/3d-smart-tvs. Ensure all the features you would want in a good TV are present before buying one of the futuristic screens.
3D /4K Features
Still on great features, modern 3D TVs are heavily investing in 4K pictures. After Samsung and Sony stopped producing 3D screens, ultra HD TVs took the center stage. The future of TV officially became about picture quality and not necessarily 3D.
These days, Manufacturers with the best 4K TVs in addition to other features dominate the market. Many 3D screens are either high-definition 1080p TVs or 4K. For clarity, 4K TVs have 4000 of the vertical lines that determines picture quality on televisions.
Unlike the early versions of 3D TVs, glasses are not needed to watch your TV. If anything, ultra-HD TVs are your average screens with much better picture quality. A regular screen offers a resolution of 1080p. The modern screens offer a resolution four times bigger.
With 4K technologies, better contrast, HDR and more features, futuristic TVs have a higher chance of capturing the market. Since 3D is an optional feature in some of the modern screens, they don't have to wear glasses to watch TV. The screens have the best of technologies and almost no side effects.
3D Projectors
The best way to watch films on 3D is on a big screen. It is no surprise that technology is more successful in theaters than at home. People are more wowed by 3D is big. But since huge screens are expensive to make, manufacturers have an alternative for 3D fans.
You can now watch Avatar or any of your favorite films on a projector. A TV isn't needed. Simply invest in the small box and connect it to a power socket. If you have a 3D blue ray disc, slide it in. Set up the projector to reflect images on your favorite wall.
The best projectors produce images at 1080p, good picture quality by any standards. They are also inexpensive compared to top-shelf TV movies. 3D projectors also have a bright future in the industry, noting that they are some of the most popular devices on sale.
The projectors also have more uses besides entertainment. Designers, contractors, movie directors and professors are increasingly adopting the projectors for different purposes. In the future, 3D projectors will become commonplace at homes, especially if they catch up with the 4K technology.
To Conclude
3D televisions came out as the next big thing in 2010. By 2016, many of the big TV producers were not producing them anymore. LG and 100 more companies are back into the business. If you would want to experience 3D in your house, plenty of 3d TVs are in the market.
In the future, 3D screens will have ultra-HD screens, lead in sizes and all other features that define impressive televisions.