The content of Sticky Notes in Windows 10 can be automatically added as a reminder through Cortana.
Here is how :
Open Sticky Notes by searching for them (Windows key + S), and typing Sticky Notes .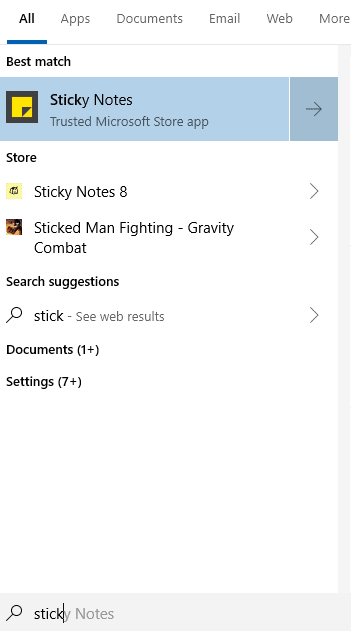 Make a new note and enter a specific date, day or time.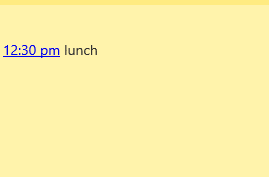 This will automatically be highlighted.
Click on this highlighted part and choose Add Reminder which will be visible at the bottom of the note.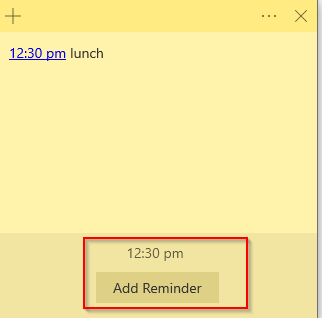 Cortana will then automatically pop-up and ask for a date and time as to when this reminder needs to be displayed.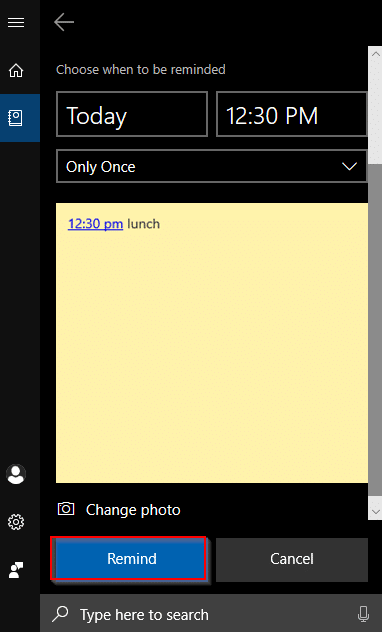 Select as needed and click Remind. You can also change photo that will be displayed as a reminder if needed.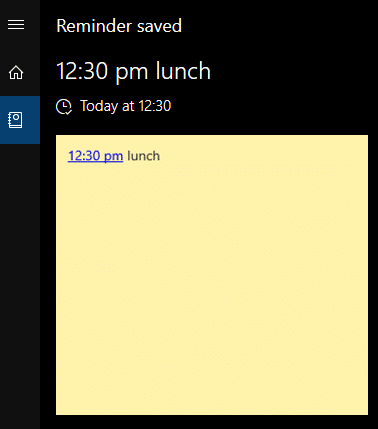 On that scheduled time and date, the sticky note content will be visible as a reminder through Cortana.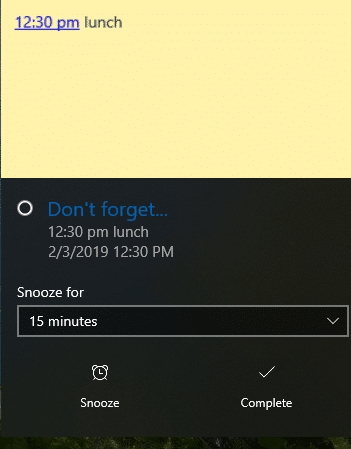 This can be great to keep a short list of tasks that don't need to be added to calendar but need a quick notification at times.
Sticky Notes reminders through Cortana can help with that.
All done.