With data loss that can happen due to a variety of reasons, it can be helpful to use a tool that can recover it without a steep learning curve. 
 7-Data Recovery is a free tool that can do that and it is available for both PC and Mac. It can also recover data from SD cards, hard drives, USB drives and other storage devices. Download and install it from the official website.
Key Features : 
Supports various file systems and 200+ file formats for recovery 
Can recover deleted files from SD cards, USB drives, external drives and internal hard disks 
Recover lost partitions 
Quick scan and deep scan options 
Free up to 500 MB of data recovery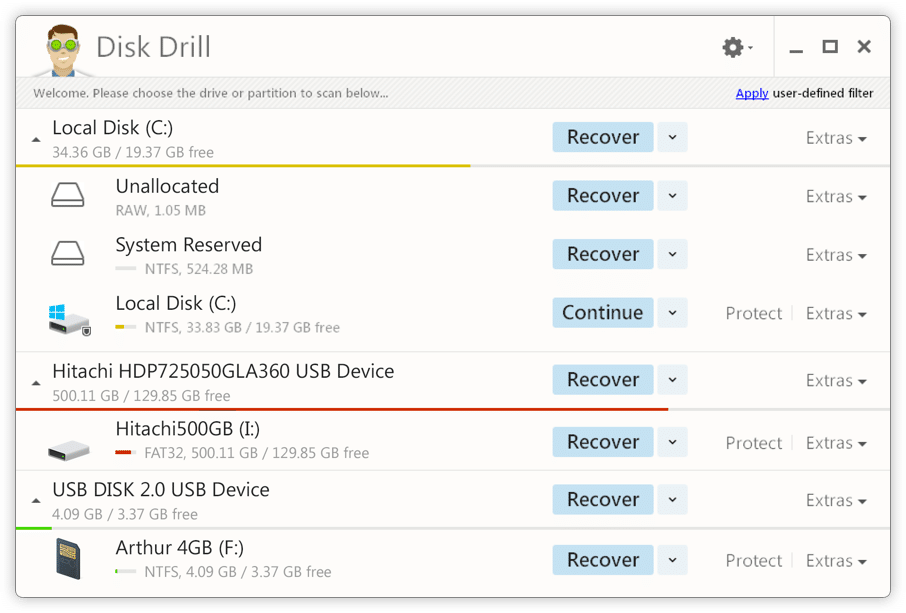 Once installed, use the wizard to get to the main interface. 
 It will show a list of all the available storage devices attached. Choose the drive/partition as needed and click Recover. There will be a drop-down option of Quick Scan or Deep Scan.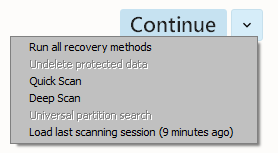 Quick Scan will be quicker but less comprehensive compared to Deep Scan. You can also backup the current drive/partition as a recoverable disk image from Extras.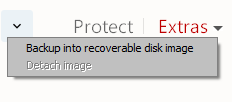 For SD card recovery, connect it and once detected, simply use it as any other partition or drive. More information about it can be found here.
Depending on the partitions/drives selected, 7-Data Recovery will scan for deleted and lost data. You can pause the scan or save it or future use.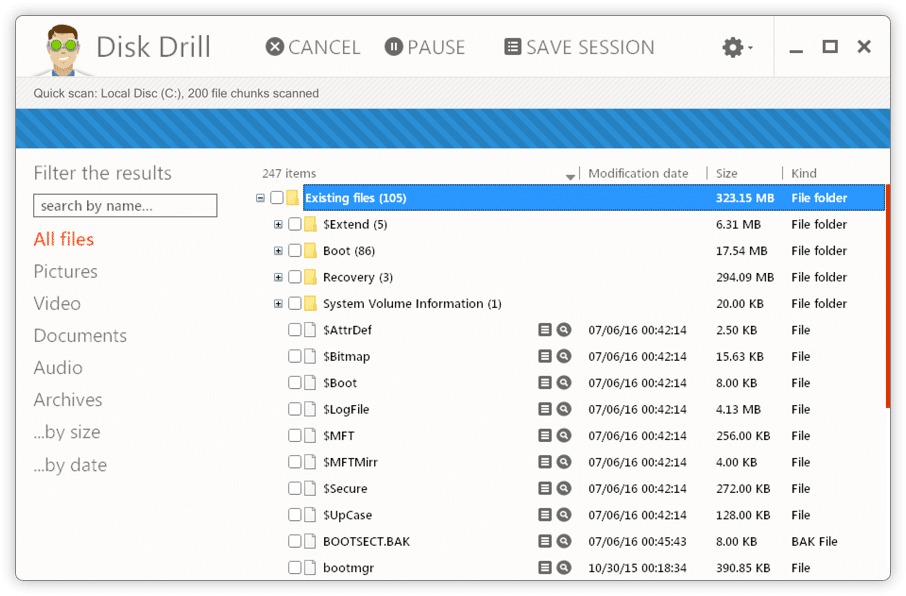 The available data that can be recovered will show up during the scan. Also, for lots of data, it can be helpful to filter out what is needed to be recovered.
This is especially useful when performing a SD card data recovery as it will usually have a lot of images and videos. So getting those back can be easier by filtering them by file type. 
From the left pane, choose the file type that needs to be recovered. You can also sort data based on time and size. This can be helpful in getting back data that was deleted recently or at an earlier date. 
Choose what needs to be recovered and click RECOVER.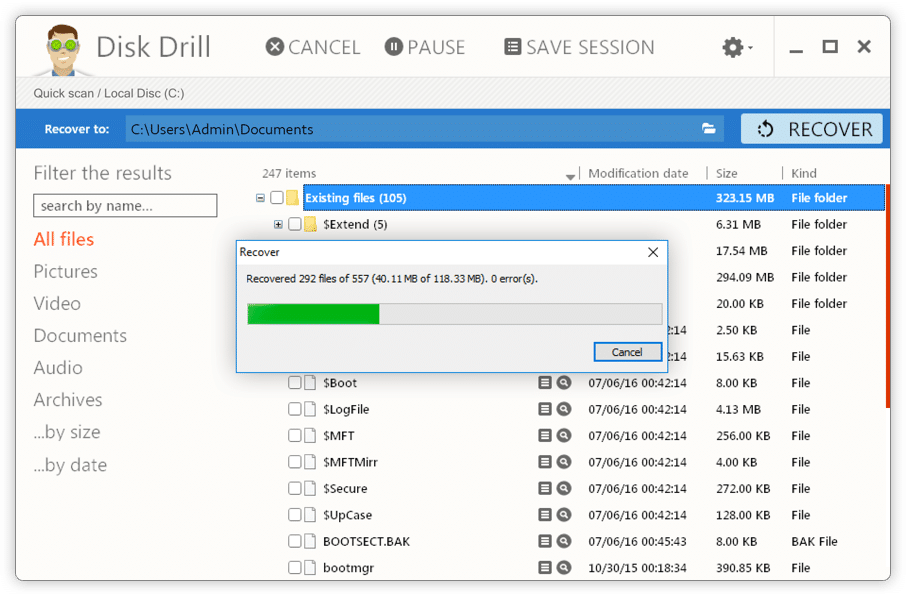 It is recommended that the destination path be on a different partition or drive than the one from which data is to be recovered.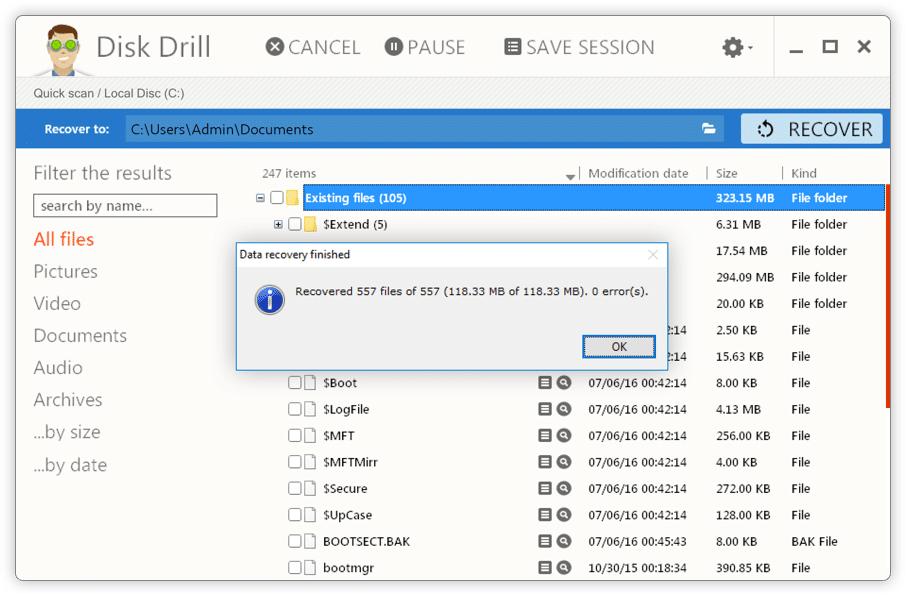 Other than that, 7-Data Recovery also has an option of Recovery Vault. Access it from gear icon > Preferences. When this is enabled, the folders that are added to this vault are protected from accidental deletion.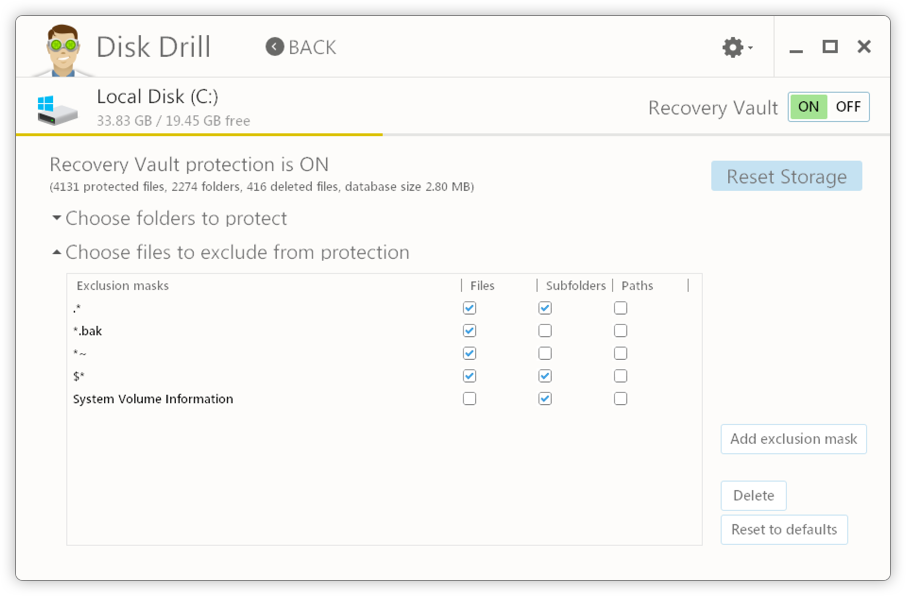 Various file types can be added if they need to be excluded. 
Overall this is a handy tool to use without a lot of technical know-how for micro SD card recovery, hard drives, partitions and other storage devices.