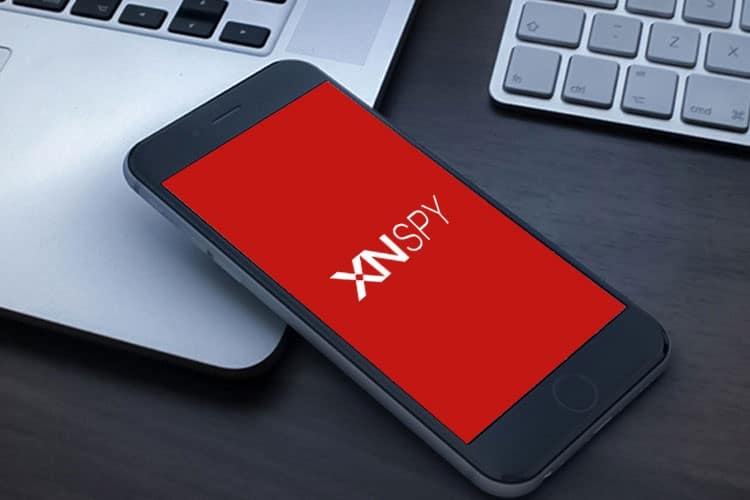 Spying on another phone is no longer impossible and we all are pretty familiar with this phenomenon. There are tons of mobile spy apps that are now available that lets you control and oversee another person's phone activity. Xnspy is one of those apps but a lot smarter and better.
Xnspy gives you the opportunity to remotely monitor a smartphone and even control it to some extent. We have decided to do a review of the app to see if it is worth the hype and figure out how it lets you spy on another device.
Who can use Xnspy?
Anyone can use Xnspy to spy on the activities of another phone. It doesn't matter if you have an Android or an iOS device. Xnspy is available in 3 versions; Xnspy for Android, Xnspy for iPhone with Jailbreak and Xnspy for iPhone without jailbreak.
As far as compatibility is concerned, mobile spy apps have lagged in this regard. Most apps are unable to adapt to the changes in the latest the operating systems but Xnspy has excelled in compatibility. It supports all latest Android and iOS operating systems. See the table below for more information:

Features of Xnspy
Xnspy is pretty great when it comes to compatibility but that's not the only thing which makes it popular. These are the features you will get your hands on as you subscribe to this mobile spy app:
View call logs, text messages, and watchlist contacts.
Access instant messenger chats and multimedia from the popular IMs, like Facebook messenger, iMessages, WhatsApp, Viber, Line, Instagram, Kik, Tinder, and Skype.
Track current location of the phone, monitor location history, and apply geo-fencing to restrict the entry or exit of the device you are monitoring.
Read emails and monitor browsing history.
Record phone calls and phone's surrounding.
View photos, videos, and calendar entries.
Remotely control the target device (lock the device, wipe data, view apps installed, take live screenshots, and block apps).
Get reports on the top 5 callers, call durations of 5 callers, and 10 most visited URLs.
Monitor keystrokes with keylogger on Facebook, WhatsApp, Facebook messenger, and Skype.
View the Wi-Fi history log to see which networks the device was connected to.
Get alerts on specific contacts, location, words and SIM card changes.
How to spy on the activities of another phone with Xnspy?
To use Xnspy, you must first start by subscribing to the app. You will have to choose from the Basic and Premium edition and of course, the operating system you want to use it on, i.e. Android or iOS.
Then, you must follow their installation guide to install Xnspy on the monitored device. For Android and iOS Jailbreak versions, you need physical access to the device to install them. However, you can also spy on a phone without installing software with Xnspy's "No-Jailbreak" iPhone spyware. For that, you will need the iCloud credentials of the iPhone you want to monitor and configure Xnspy for remote monitoring without installation. Once Xnspy is installed and set up on the device you want to monitor, you must wait for 24 hours before you start spying on the device.
After this, follow the steps below to start spying on the activities of another phone:
Step 1: Log into your Xnspy web account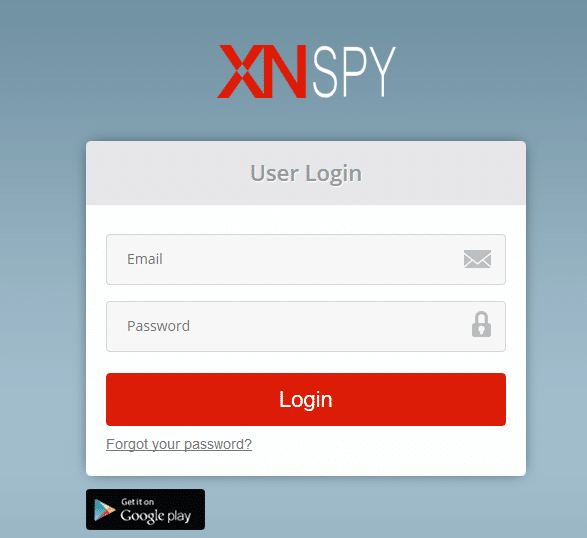 Visit https://cp.xnspy.com/ on your computer and enter the username and password you created at the time of signing up for the app.
Step 2: Explore the dashboard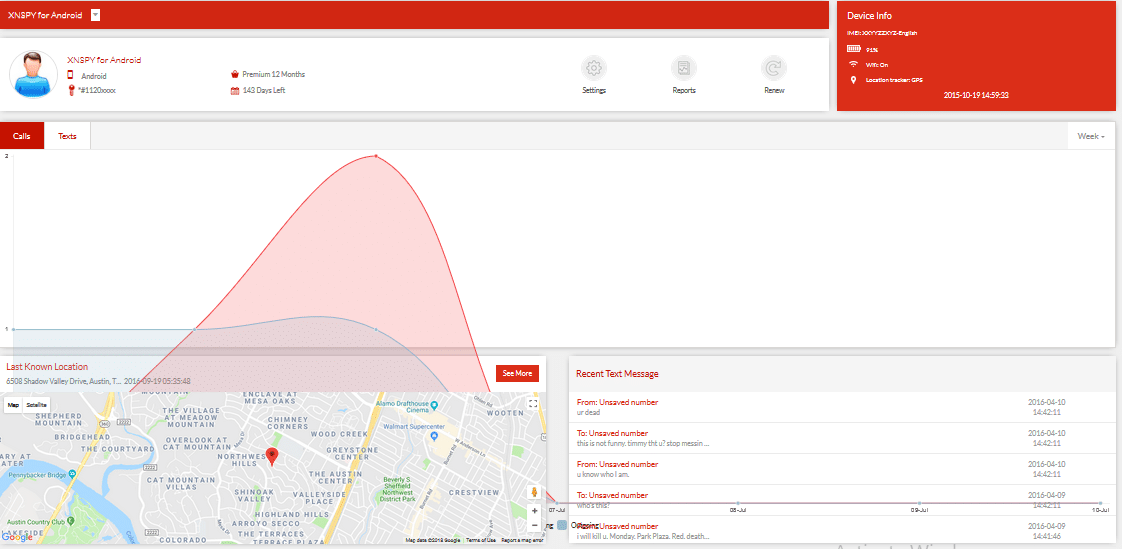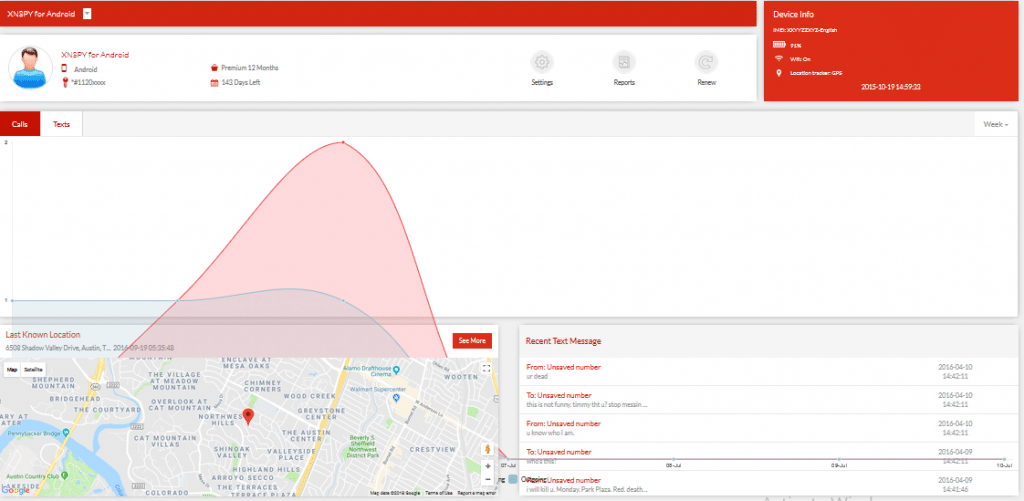 After signing in, you will come across a dashboard that shows a graphical representation of outgoing and incoming calls, the last location of the user, and recent text messages. You will find a menu at your left-hand side that will let you explore everything on the phone.
Start spying on the phone's activities
Let's say you want to spy on phone calls. Just click on "Phone logs" from the menu and then pick "calls" from the subcategories.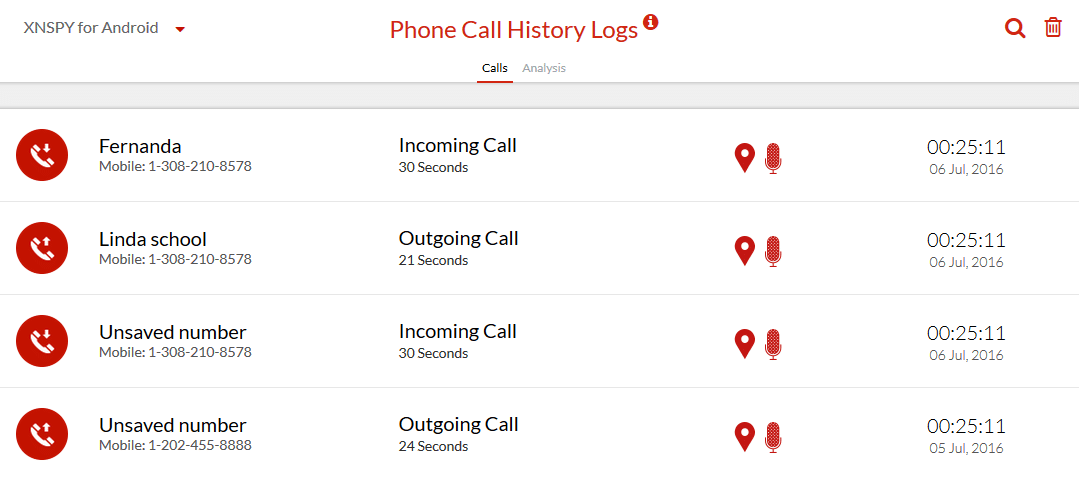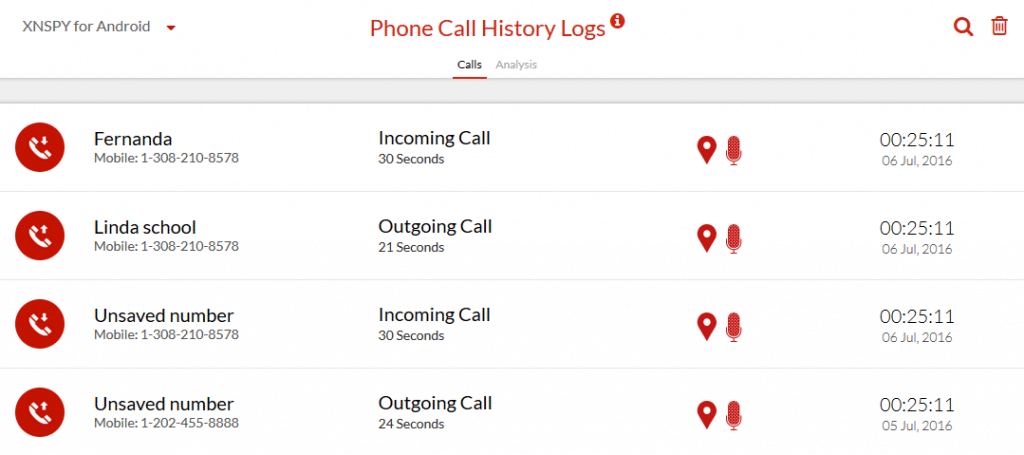 This will take you to the phone call history log of the monitored phone. You can see incoming calls, outgoing calls, and missed calls from their contacts; plus, time and date stamps.
If that information is overwhelming, click on "Analysis" and you will get to see the top 5 callers, top 5 call duration and call time activity punch card.
Just like that, anything you want to see from the monitored device remotely, you can do that by clicking the desired category from the menu.
How much does Xnspy cost?
A lot of people have found Xnspy affordable. Even though so many features are being offered, you still get to pay a pretty fair price for it. For standard features, you can choose their Basic Edition and for advanced features, you can choose their Premium Edition. Here is what Xnspy will cost you:

Pros and cons of Xnspy
Pros
Xnspy is easy to use even for those who have limited technical knowledge. Spying on another device is going to be a breeze.
Xnspy's team is offering remote installation support for Android devices. That means they will be installing and activating the app for you on the Android phone you want to monitor using the TeamViewer app.
The app is unbeatable when it comes to compatibility. No rooting or jailbreaking is required to use the app.
Xnspy's interface is kept simple so that it becomes easy for everyone to navigate through the data on the phone.
You can spy on phone without installing software, too. But that's only workable if you want to spy on an iPhone without jailbreaking it.
When it comes to price and features, Xnspy hands down the cheapest mobile spy app.
Xnspy's customer support is highly responsive. Their team is available 24/7 to respond to your queries via live chat support
It is undetectable. You can hide the app's icon and the owner of the monitored device will never know there is an app installed on their device that's spying on their activities.
Cons
They don't offer phone support. There is only live chat support and email support.
Its surround recording function and keylogger only works with the Android version.
What do users have to say about Xnspy?
It's pretty clear that Xnspy comes with a great set of featured packaged at the best price. You might want to hear what users have to say about this app:



Conclusion
No doubt Xnspy is one such mobile spy app that is part of the emerging breed of spy apps. It takes a very small amount of space on the device you want to monitor while being literally a ghost. The features work fine and it is very easy to use for keeping tabs on another device. Investing in Xnspy wouldn't make you regret it. They have a live demo version, too, from where you can see how the app looks like and how it works.