IOTransfer 3 is an easy to use iPhone transfer software which makes it easy to transfer content between PC and iOS devices. There is no need to use iTunes for transferring content as it can do all of this and more with a few clicks.
Key Features :
One click solution for transferring files, music content and other content between PC and iPad/iPhone and iPod
Compatible with the new devices – iPhone XR, XS, XS Max as well as iPad Pro 3
Clean up space in iOS devices by using built-in optimizer tool
Built-in video and Instagram image downloader and conversion tools that support formats like MKV, FLV, MP4 and more
Download the setup from here. It has a 7 day trial and purchasing the PRO version will give access to a lot more.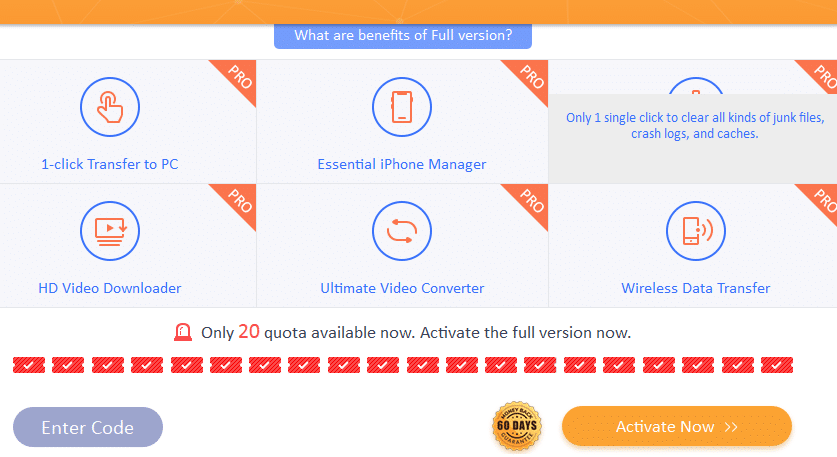 Before running setup, change the installation path if needed by choosing Custom Install and let it complete.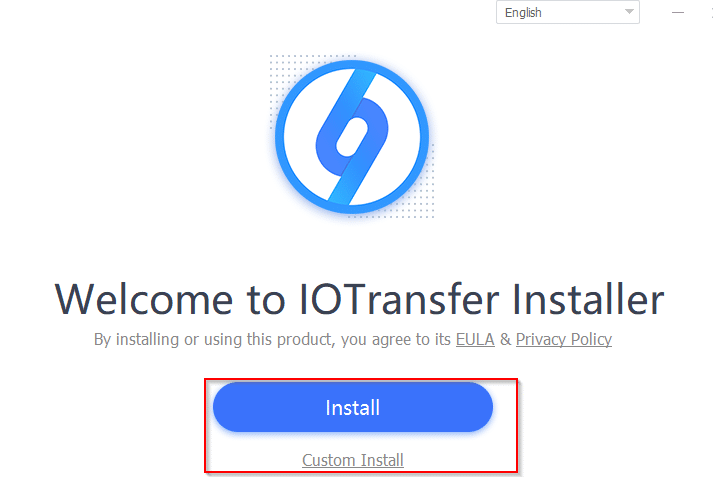 During the installation, there will be a notification about additional Apple components to be downloaded. That will happen once the setup is finished.
Once installed, the main interface will now prompt for downloading additional components from before. Install them.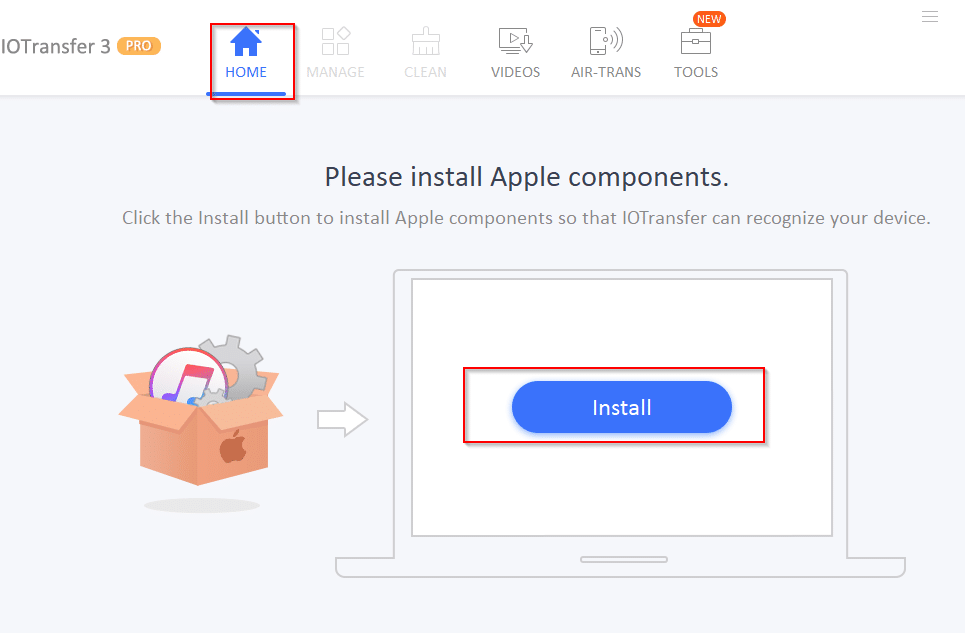 The interface of IOTransfer 3 can be briefly divided into 6 main sections:
HOME
MANAGE
CLEAN
VIDEO
AIR-TRANS
TOOLS
HOME : This is the default view. To get started, connect iPad or any Apple device using USB to PC.
IOTransfer 3 will detect it on it's own and you'd need to enable Trust settings on the Apple device for the connection to be recognized.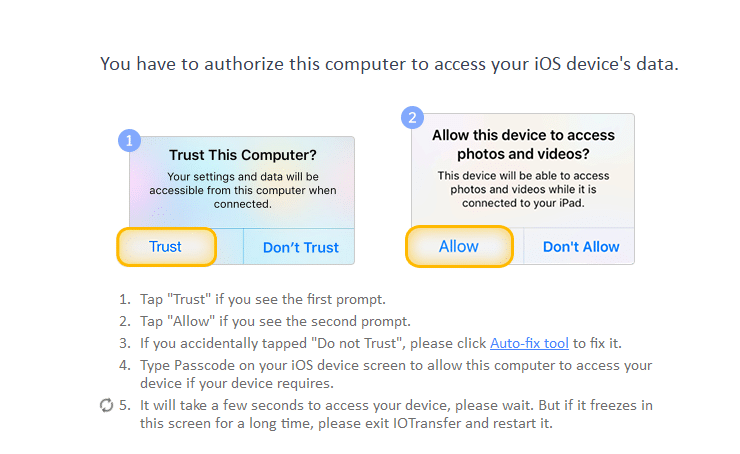 Once connected, IOTransfer 3 will display a quick snapshot of the iOS device (iPad in this example).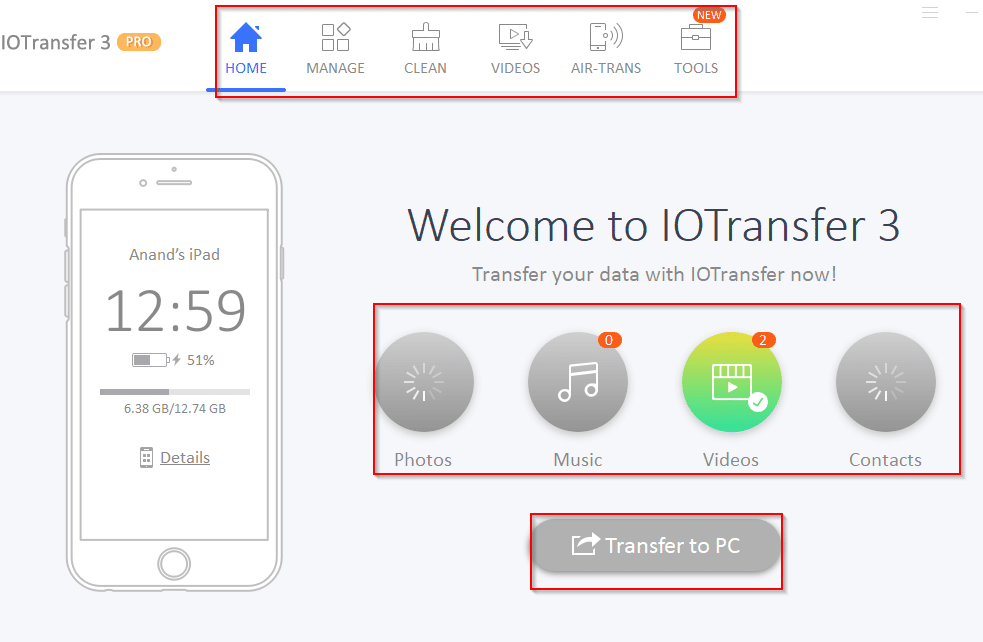 Clicking on Details will show a detailed breakdown of space being used by various apps, music, and so on.

To start transfer from iPad to PC, click on what needs to be transferred (Photos, Music, Videos and Contacts) and click Transfer to PC.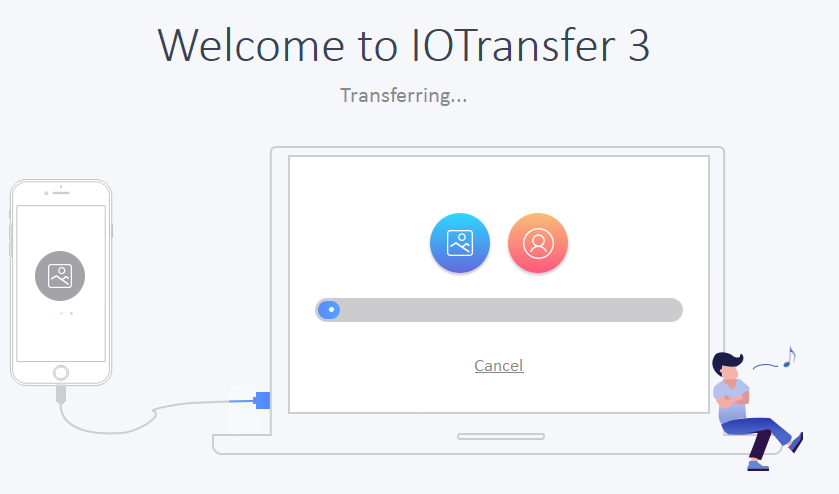 Wait for the transfer to be over and click Open file location to see the files/content on PC.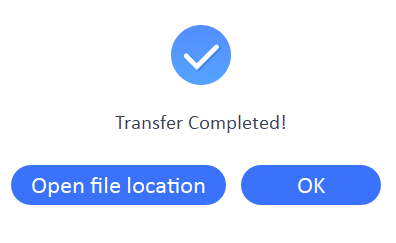 MANAGE : This is for selecting individual items to export/import between iPad and PC. Choose from any of the available options like Photos, Music, Videos, Books, Contacts and Podcasts.

For each of them, a list or grid view is available just like File Explorer.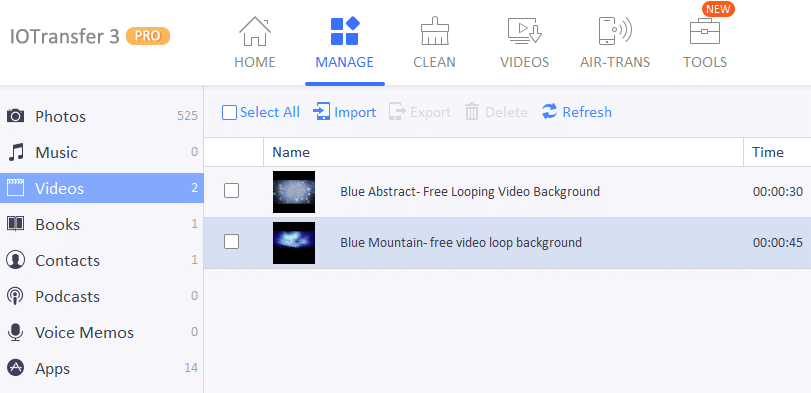 Choose specific items as needed and copy to and from iPad and PC with a few clicks.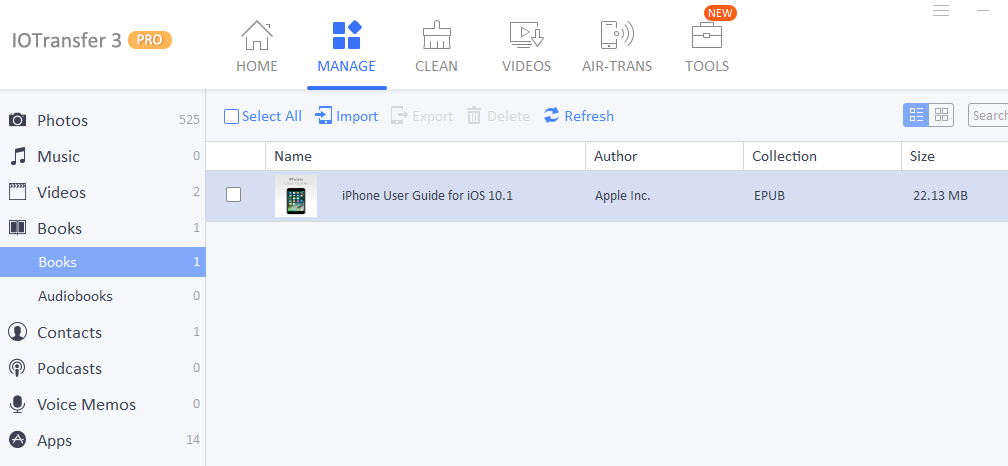 CLEAN : IOTransfer 3 can also optimize storage for iOS devices by having a built-in cleaner.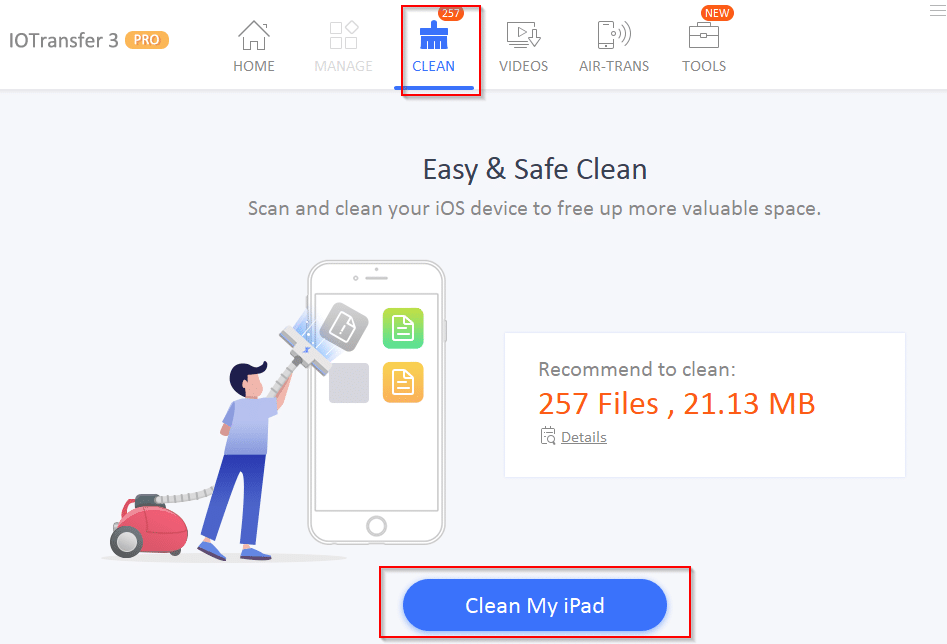 If there is space that can be freed on iPad or other iOS devices, the CLEAN section will show a pop-up indicating the items that can be removed and thereby freeing space. Click on Clean My iPad to do that.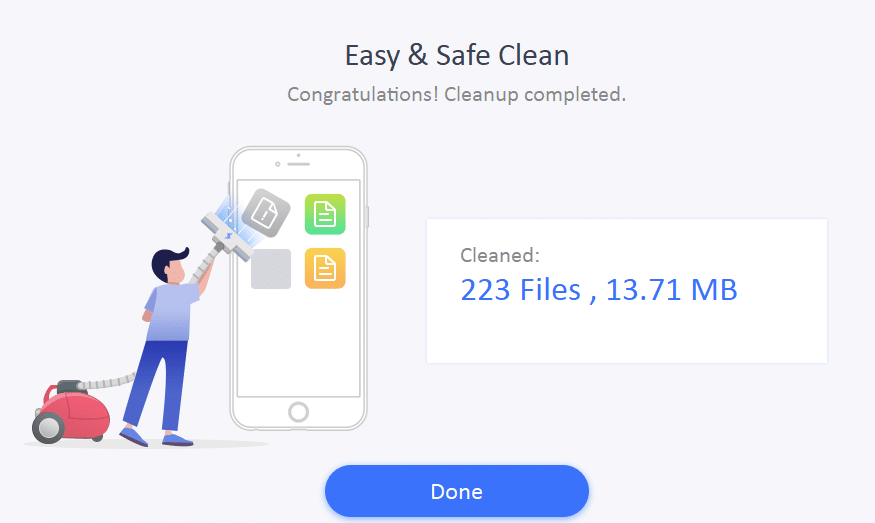 A summary of how much space was freed will be shown once cleaning is over.
VIDEOS : This section has two tools: a downloader and a converter. A useful feature is that online videos that need to be downloaded from various sites like YouTube, Twitter and more can be automatically converted and then stored.
Copy paste the online video URL and click Download to begin. You can also change the location where these files will be downloaded by clicking on Download Location.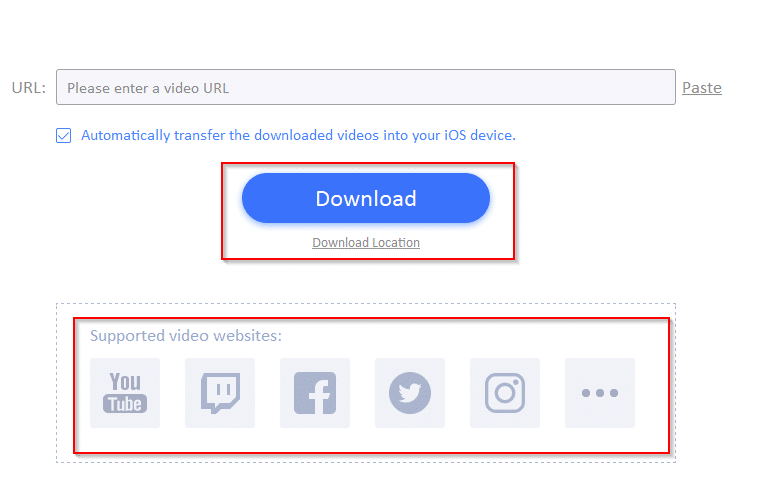 Also, local video files can be added and converted to different formats supported like MP4, MKV, FLV, 3GP and so on.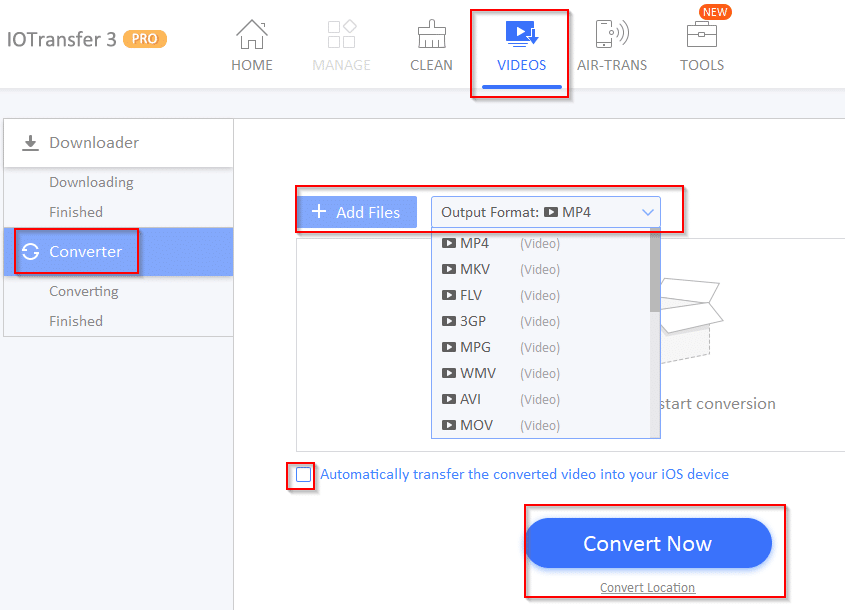 There is also an online YouTube video downloader and a free online video downloader that can be used as a standalone tool.
AIR-TRANS : This feature is useful when you don't have a USB connection to transfer content between iPad and PC as it will wirelessly transfer files.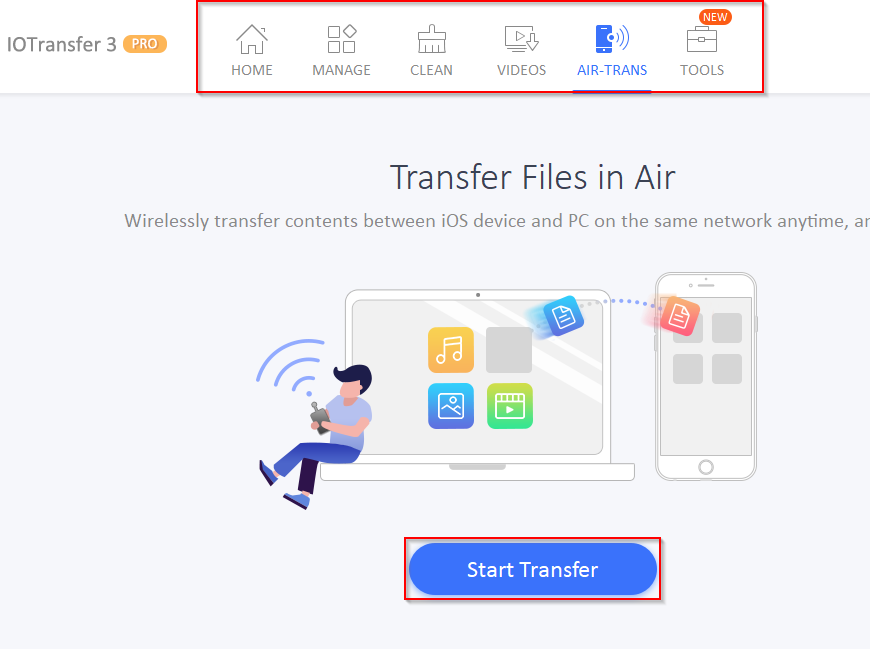 Download the IOTransfer AirTrans app from App Store and then click on Start Transfer. You can the scan the generated QR code with this app on iPad and connect.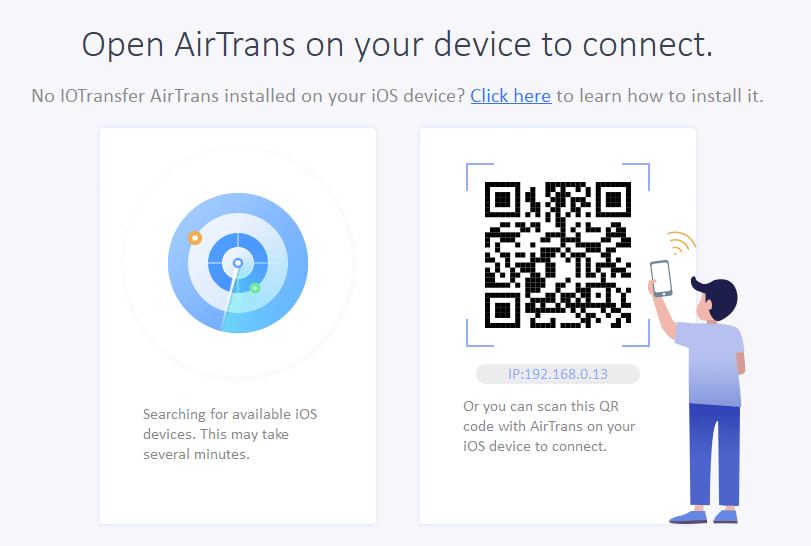 TOOLS : IOTransfer 3 can also download Instagram images.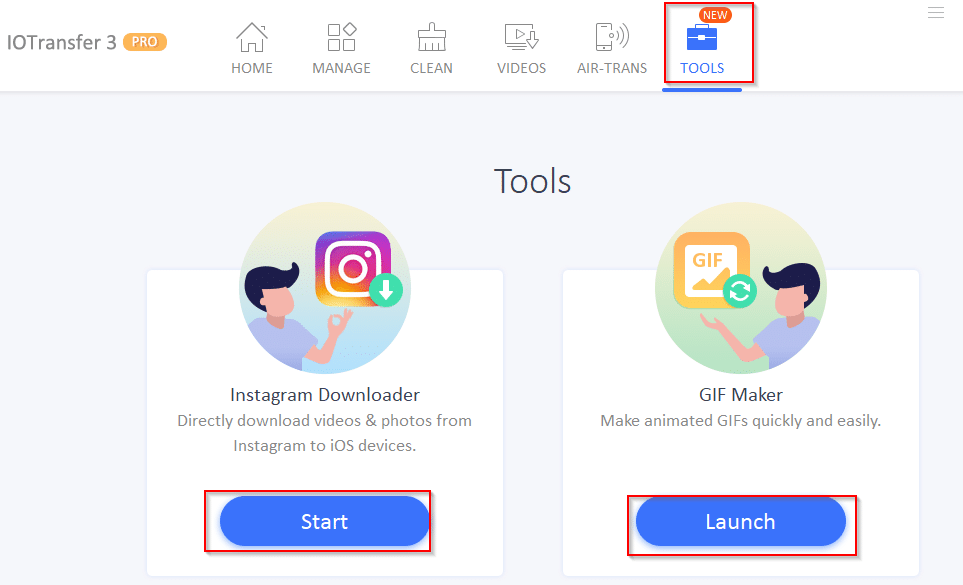 Copy paste the specific Instagram post link and it will be saved.

Also, create animated GIFs from images and videos using the built-in GIF creator. Add videos and images, then follow the on-screen instructions to complete.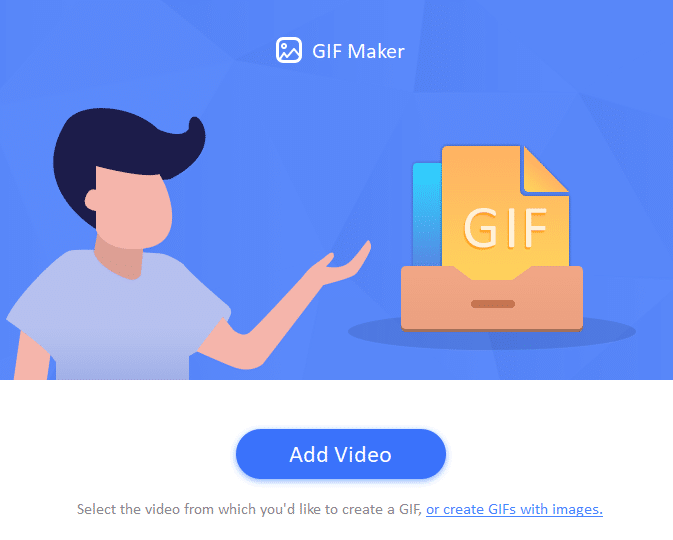 For making GIFs from videos, specify the start and end time along with FPS and scaling.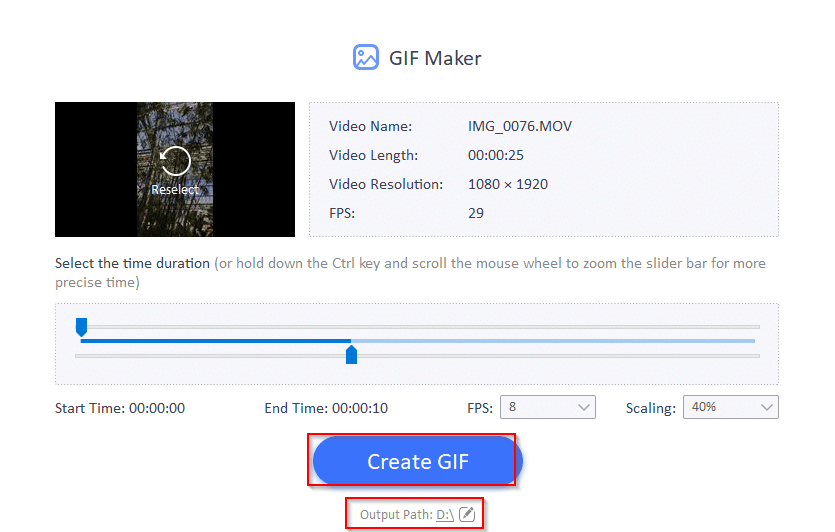 Then click on Create GIF, change where it is stored if needed by clicking on Output Path.
To sum it up, IOTransfer 3 is a useful file management and transfer software for interfacing between iOS devices and PC.