GNU Midnight Commander is a classic text based file manager that can be used directly from Linux command line.
It is a retro file manager and can be used to copy, delete, move files and folders. Besides that, it also supports using FTP/SFTP for managing remote file systems.
To install it in Linux Mint, open Terminal and type :

After it is installed, simply launch it from Terminal by typing :
The interface has two panes (left and right) for better clarity.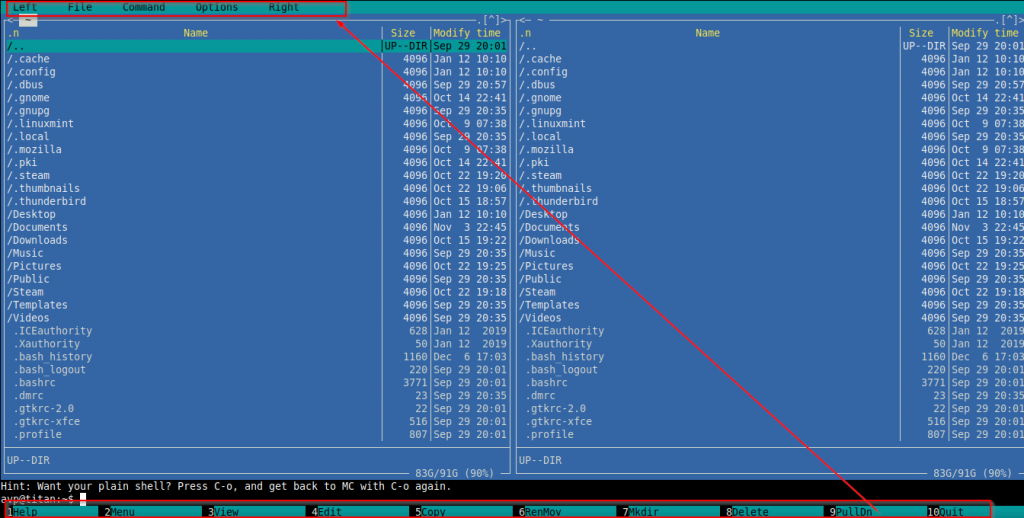 Also, even though Midnight Commander supports mouse, it can be a quicker to use keyboard to navigate various options and use them.
The bottom menu can be accessed either using the Alt/Function key along with the number (F5 or Alt-5 to copy files, F8 or Alt-F8 to delete files and so on).
The upper menu can be invoked as a pull-down. To do this, use the key combination Alt-9 or F9.
Access the help menu anytime with F1 and choose different user options if needed.
Also, you can configure each of the panes and use them as needed by going to Left or Right drop-down menu and choosing desired functions.
General options can be changed from the Options drop-down menu.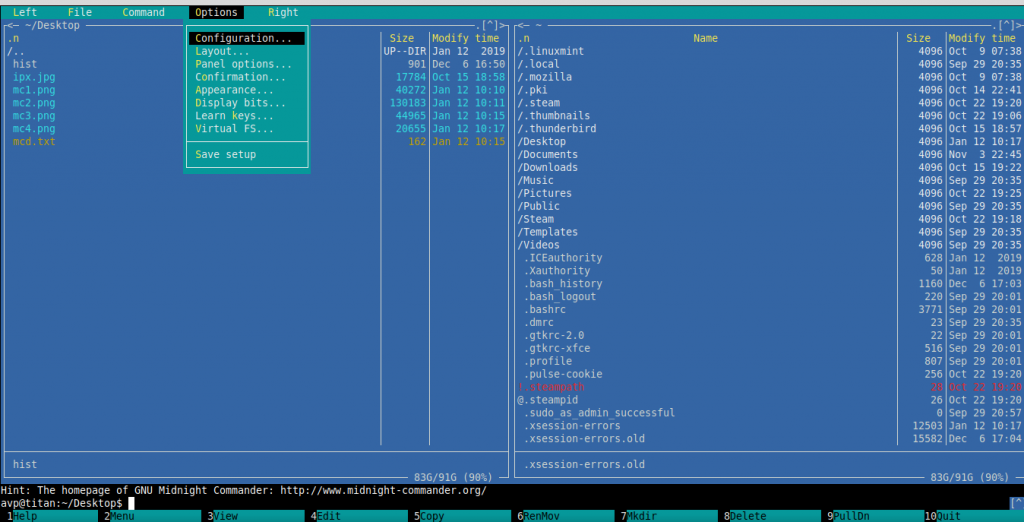 File and directory operations :
To copy or delete a file, use the Tab key to select the pane and up/down keys to go to that file.

Then use F5 to copy, a prompt asking for destination directory will pop-up. Select as needed.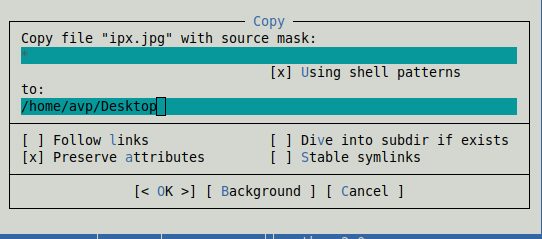 Similary, hit F8 or Alt-F8 to delete selected file.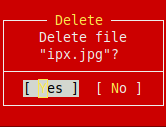 To make a new directory, use F7/Alt-7 and enter the name of new directory. Hit OK to make it.

Other than that, you can change how both the left and right panes look. So to have a tree view of the right pane, go to Right menu and select Tree.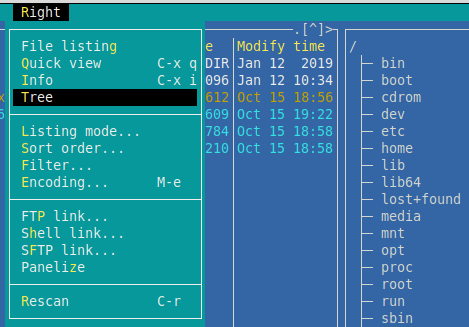 Managing remote files :
A cool option that Midnight Commander is how it can be used to directly use FTP or SFTP to login to remote servers and manage files remotely (which can be done through other tools like FileZilla). To do this, go to the pane options and choose FTP link.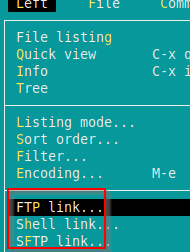 Enter the remote machine details. Username as well as the FTP address needs to be specified (user@ftp.someserver.com) and hit OK.

A password prompt will pop-up once connection is valid, enter the credentials and now you can manage remote files.

GNU Midnight Commander can take a while to get used to if new but it can be a lot quicker to use later on with just the shortcut keys.
Do try it out.