It's raining giveaways in this first month of 2019. 🙂
In association with iBoysoft, 5 yearly licenses each worth $29.95 of iBoysoft File Protector are available.
About iBoysoft File Protector :
Protect against unauthorized editing and deleting of important files and folders
Secure files and folders easily with a single password
Encrypt data in 3 ways – Deny delete access, deny read access and deny write access
Set application specific read/write permissions for protected files for better control
Giveaway details :
This giveaway is valid for two weeks from 30 January 2019 to 13 February 2019.
The giveaway license is valid for a year and has all the features of the premium version.
How to participate :
Please leave a comment with a valid email address expressing interest in this giveaway.
5 winners will be chosen randomly using Pick A Giveaway Winner plugin and the license key will be directly emailed to them.
Using iBoysoft File Protector :
It is simple to use. Specify the files and folders to be protected.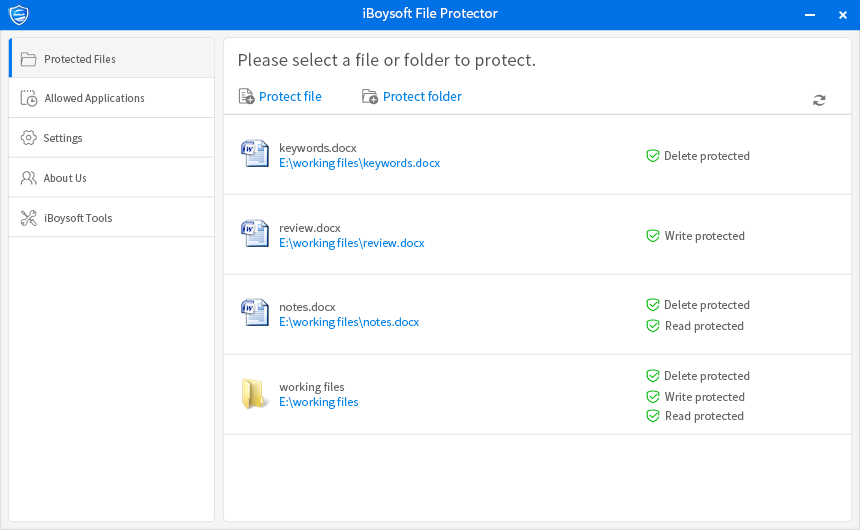 Then choose the type of security needed from Set protection methods – denying read or write.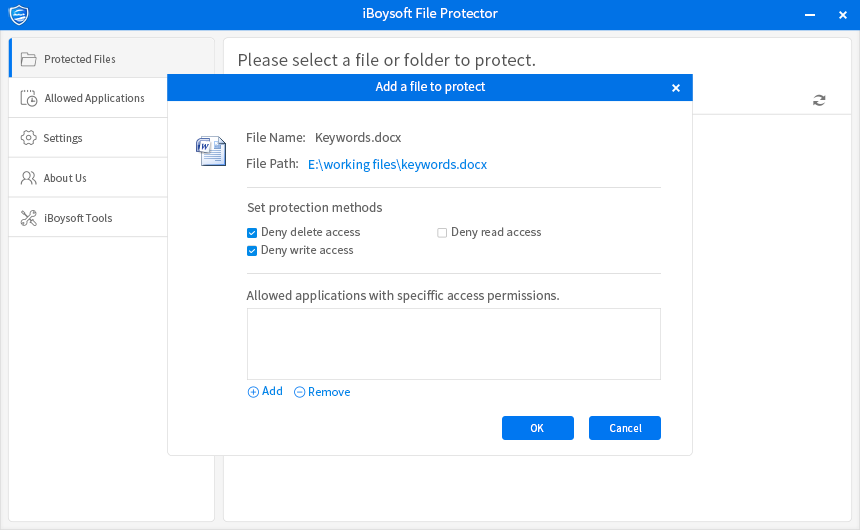 Finally choose the applications which are allowed to edit or view these protected files using Select and choosing access permissions.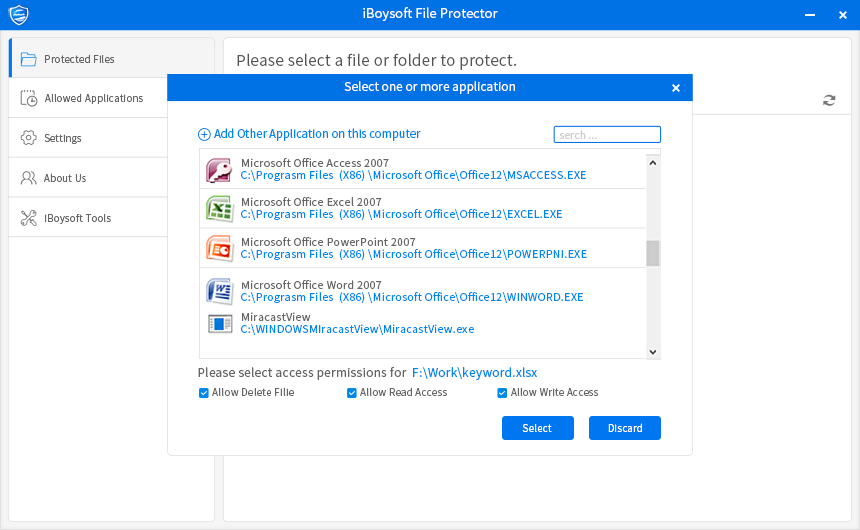 All done.
Happy participating.
Update – 14 Feb 2019 :
Winners for this giveaway have been selected.

A big congratulations to all those who have won a yearly license. The licenses have been emailed to them.
Many thanks to all for participating. There will be more giveaways to participate and win.