Corebird is a Linux client for Twitter that's lightweight and simple to use.
Note : As of May 2018, Corebird is to have stopped working as expected but you can still install and use it. This article is written after having tested it on Linux Mint 19 and it has worked normally so far as of January 2019.
To install it in Linux Mint, open Terminal and type :
sudo
apt
install
corebird
Once installed, it will show up in Internet menu.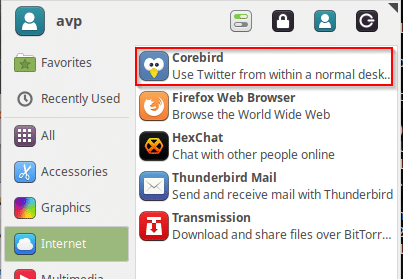 To start using it, first a Twitter PIN needs to be generated. So during initial setup, click on Request PIN.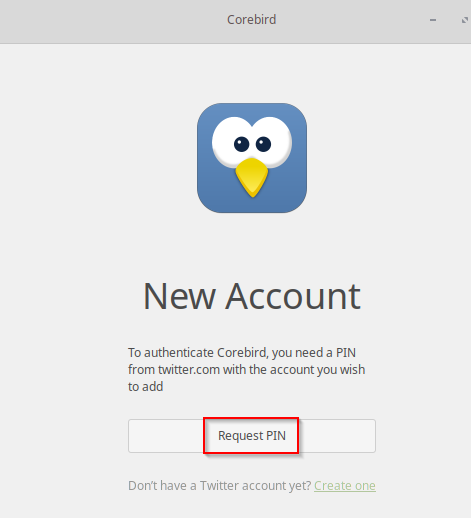 This will prompt for you to sign in to Twitter account and allow Corebird to access it. Click Authorise app to proceed.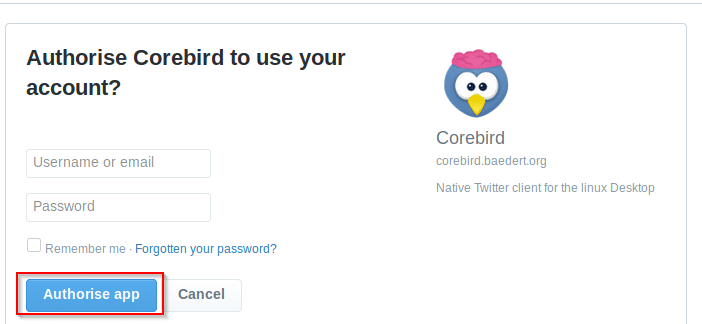 A PIN now will be generated. Enter that to sign in and use Corebird.

The interface is sleek and easy to use. The upper row consists of functions like composing a tweet while the lower row has other uses .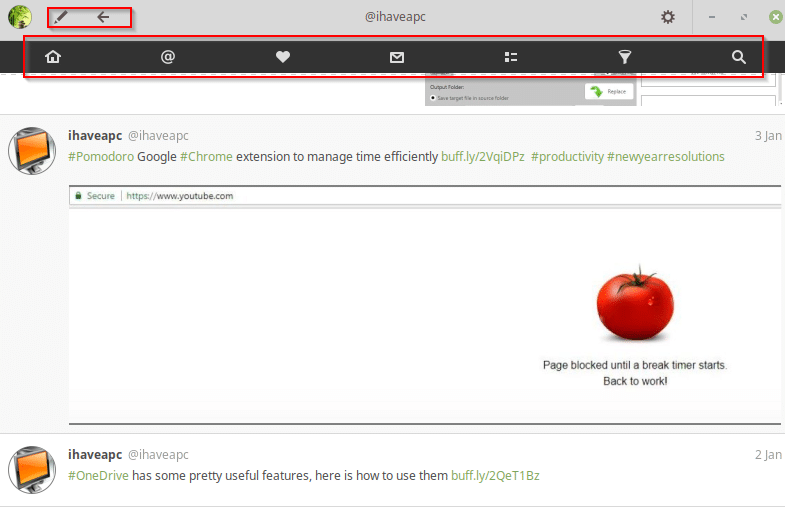 These include searching and filtering Twitter users and tweets, mentions, checking for direct messages and favorites and managing lists.
You can also add emojis when composing tweets by clicking on the penguin icon from the tweet window.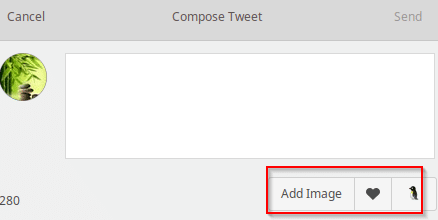 Click on Add Image to include images with the tweet.
To change how Corebird notifies about tweets and other settings, click on the gear icon at top right and choose Settings.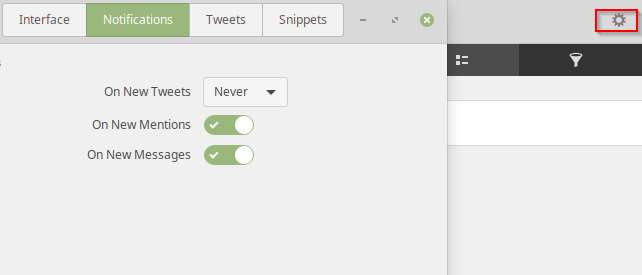 Auto scrolling new tweets, changing tweet snippets and other editing options too can be changed from here.
Corebird also has keyboard shortcuts to make it quicker to use and navigate. These too can be found in Settings.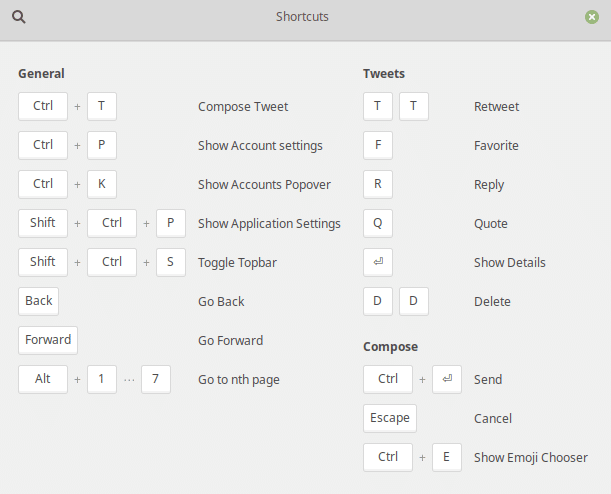 Overall this is a useful Twitter desktop client for Linux which makes it easy to compose and monitor tweets especially if you use Twitter extensively.