It can be useful to back up your existing DVD collection to digital format like MP4. Doing this has many advantages including storing these MP4 files in cloud, no read/write errors unlike DVDs which are prone to it, creating/copying and moving these files on different devices and so on.
There are some useful tools available that can convert existing DVDs into MP4 files.
A free tool is Handbrake (free) while a commercial one is WinX DVD Ripper from Digiarty software.
Handbrake is open-source and free to download and use. The interface consists of dragging/dropping the ISO folder or DVD folder in the main interface and starting the conversion.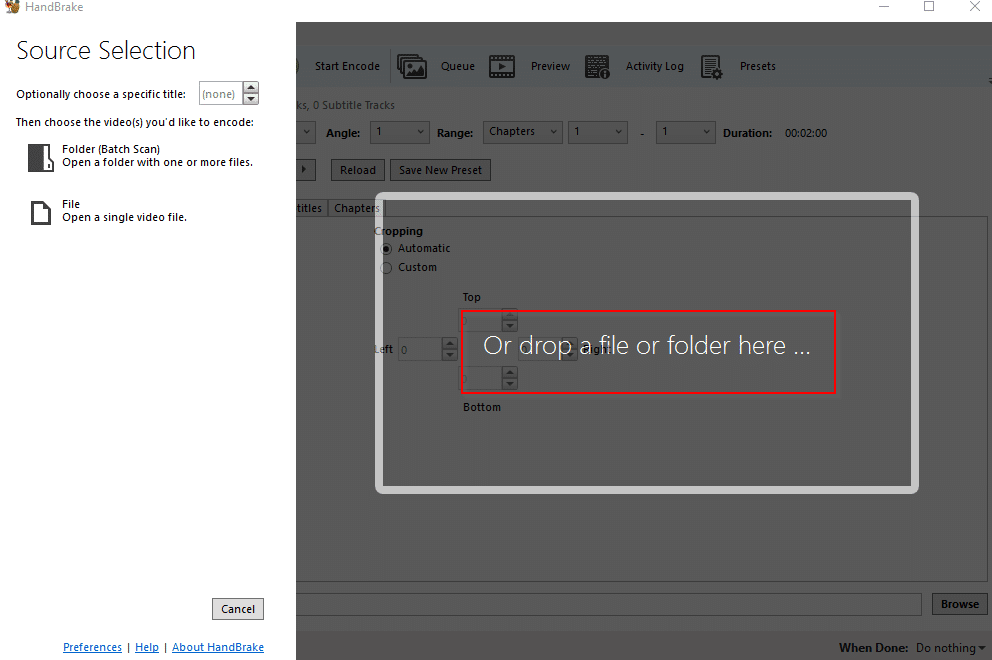 How to rip DVD using Handbrake :
To begin conversion, choose the output format and click on Start Encode.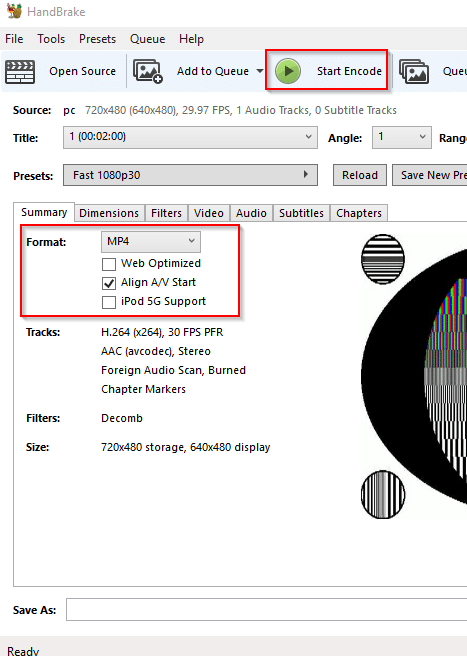 There are a few limitations though, one of them being the lack of conversion of protected DVDs. Other more specific ones are listed.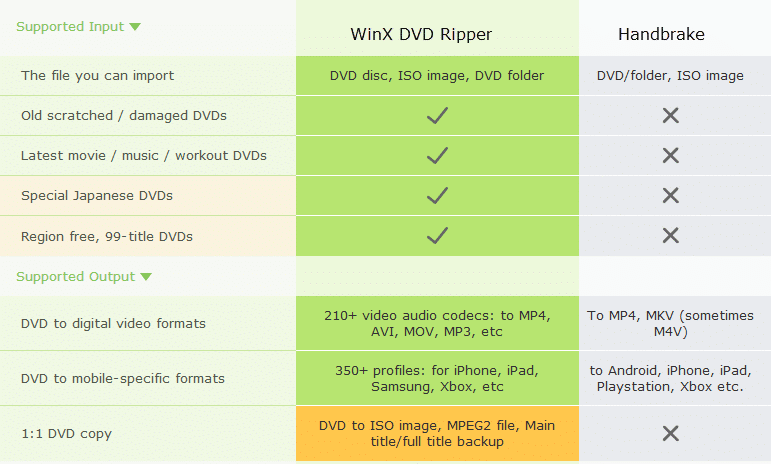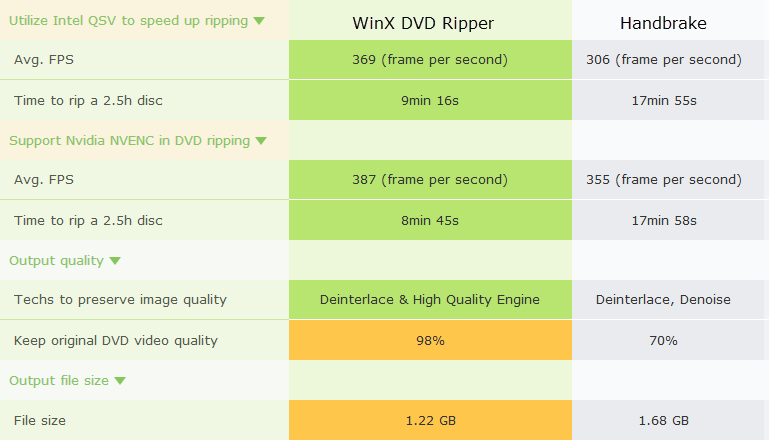 The advantage is Handbrake's availability for Windows, Mac as well as Linux platforms and also it being ok for general conversion tasks which include non-protected DVDs.
Although, if you have an entire collection of your favorite movies and TV shows and want to digitize them to MP4, then WinX DVD Ripper would be ideal.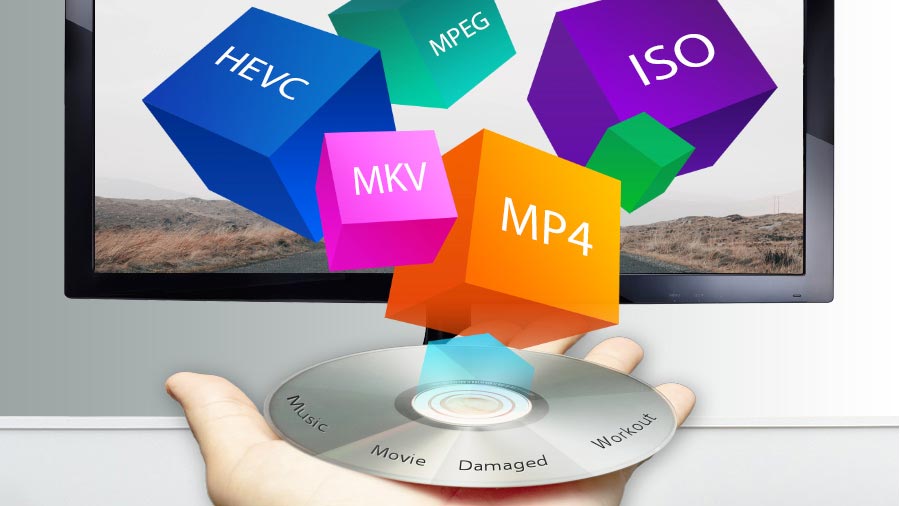 WinX DVD Ripper key features :
Supports MP4/H.264, MP3, AVI, WMV, MOV and other common formats.
Supports pre-loaded device profiles for major vendors like Samsung, Apple, Sony and more which makes it easy to convert DVDs depending on target playback devices.
Has continued support for decoding commercial DVDs, workout DVDs and can also convert ISO images/ DVD folders
Quick DVD to MP4 conversion speed by using Intel QSV and NVIDIA (CUDA) NVENC hardware acceleration.
Here is a quick look at how it works :
Download and install it from here.
The free DVD ripper has all the features unlocked but can only process 5 minutes of video conversion. The premium version (Platinum Edition) has no restrictions.
By the way, there is an active giveaway which will give you the license key for Platinum edition if you'd take a short survey.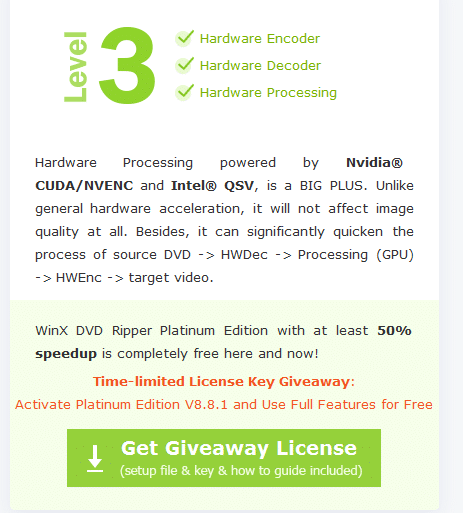 A detailed comparison between both versions can be found here.
How to rip DVD using WinX DVD Ripper : The interface is simple to navigate and use.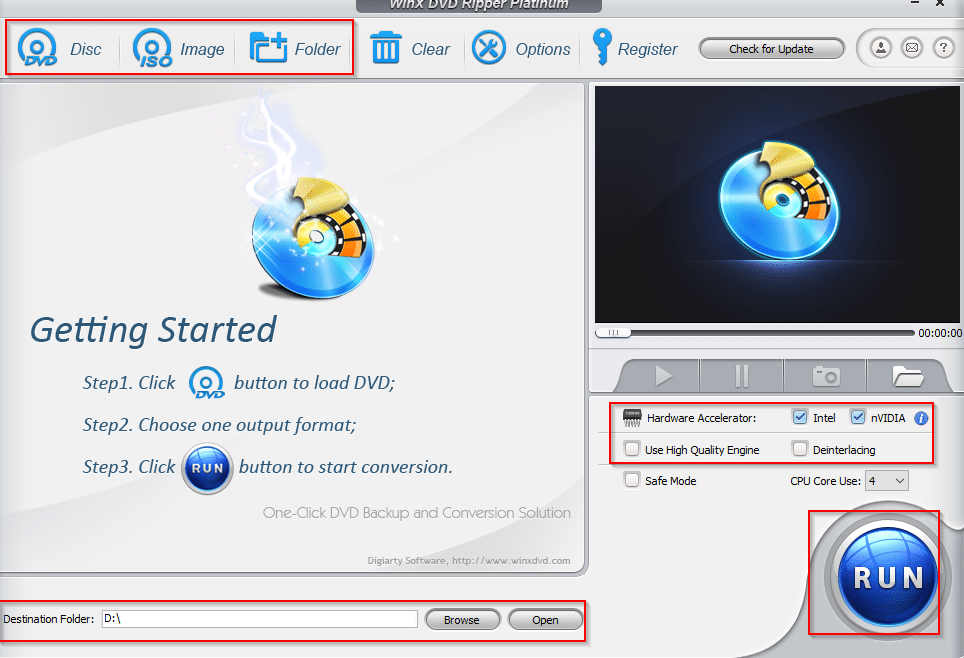 Choose the input file, it can be a DVD drive, an ISO file or a DVD folder. To change where the converted file will be stored, click on Destination Folder and change the path as needed.
Choosing what to do with the input file or DVD is simplified in WinX DVD Ripper because it comes with preset device profiles. What this means is that if you want your DVDs or ISO files to be played on a Samsung tablet or an Apple iPad, there is a separate profile for each of them.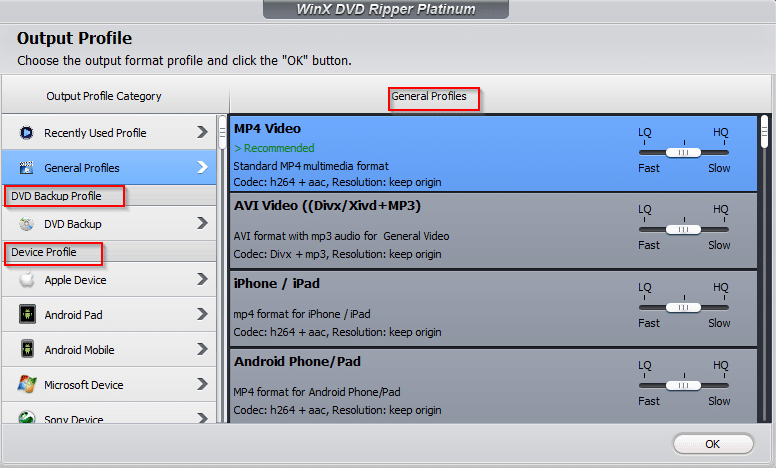 Adjust whether the converted video will be of LQ (low quality so faster conversion) or HQ (High quality so slower conversion) as needed.
Using the specific device profiles saves time as the converted video file can be played on the device it was meant for. There is also a DVD Backup Profile for making a complete backup of your DVD collection.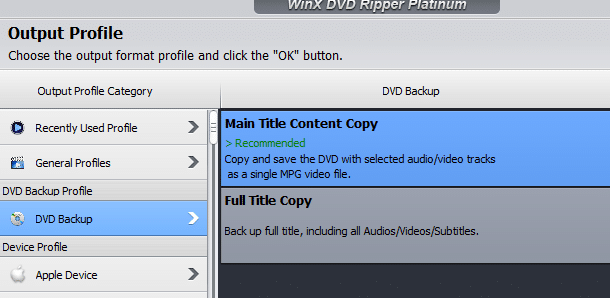 To select a preset profile based on the output device, go to Device Profile and select the one needed. There is support for all the major vendors and so locating a profile for commonly used playback devices (cellphones, tablets, iOS devices and so on) would be easy.
Another type of profile is Web Video Profile which is used for sharing the content on online video sites like YouTube, Facebook and so on. This is useful for sharing memories / home videos on social networks.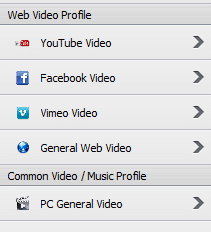 After the profile is selected, to begin conversion click Run. WinX DVD Ripper will start the process and there will be a notification once it is done.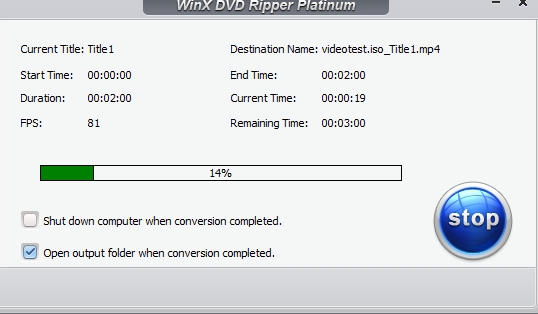 With it's level 3 hardware acceleration of Intel QSV and NVIDIA (CUDA) NVENC, conversion process is quick.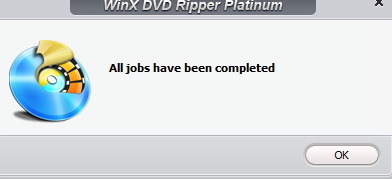 The converted file will now be available in the destination folder specified before.
You can also configure destination folder for converted videos and snapshots from Options menu in the main interface.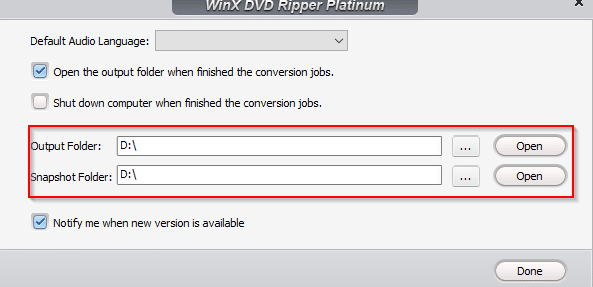 Overall, it is an easy to use DVD ripper program with many device profiles for smooth playback.