Christmas season brings giveaways. 🙂
Movavi has a new giveaway here which includes a chance to win Amazon gift cards. 40 Amazon gift cards each worth $50 (total worth $2000) are up for grabs.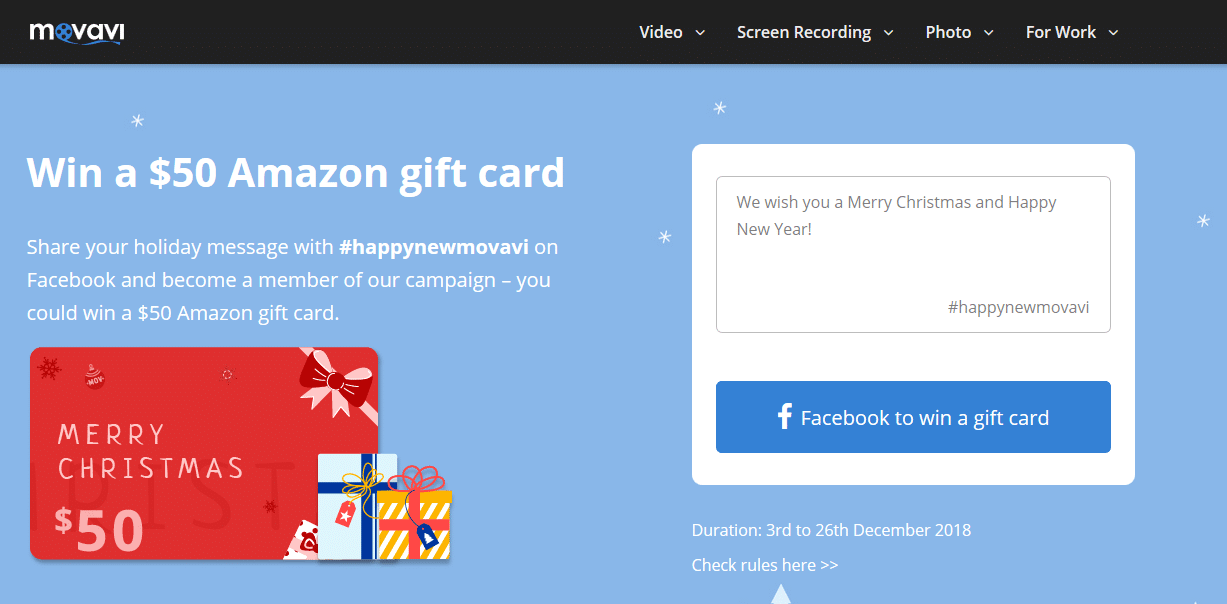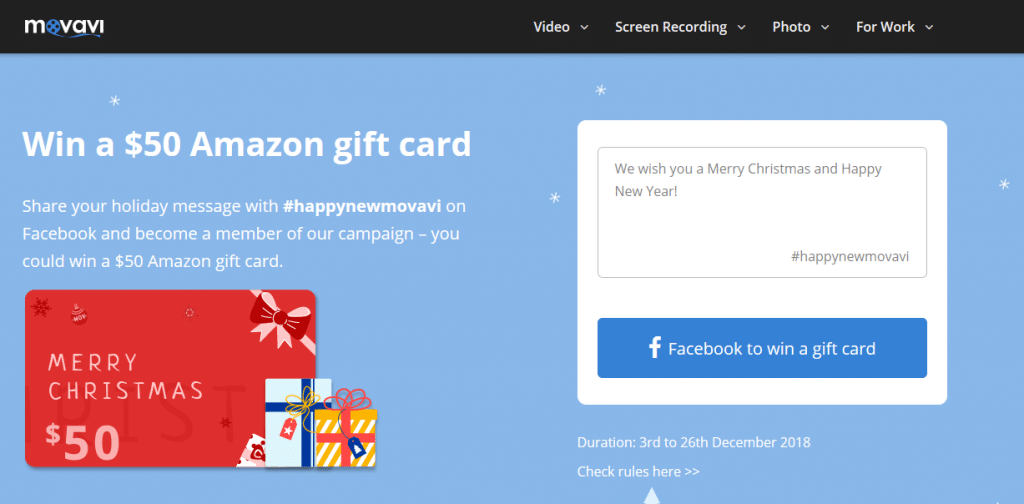 Rules for giveaway :
Participation involves sharing any holiday message on your Facebook publicly with the hashtag #happynewmovavi.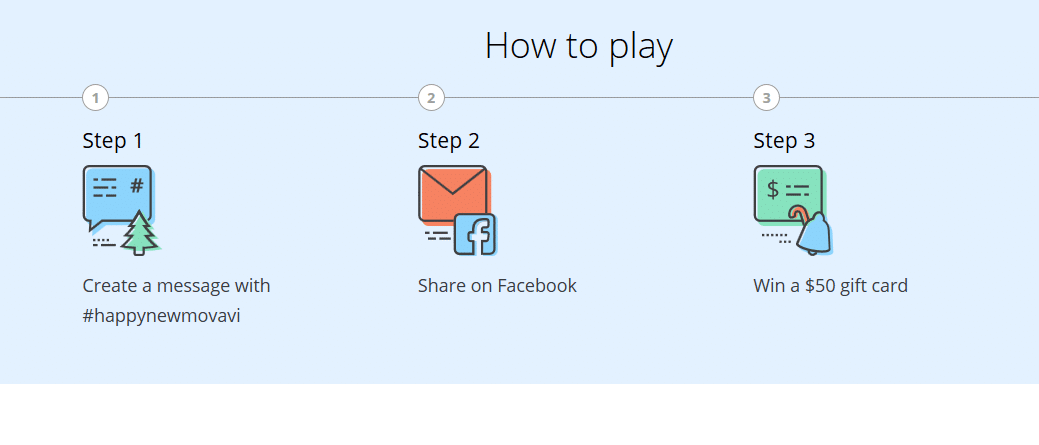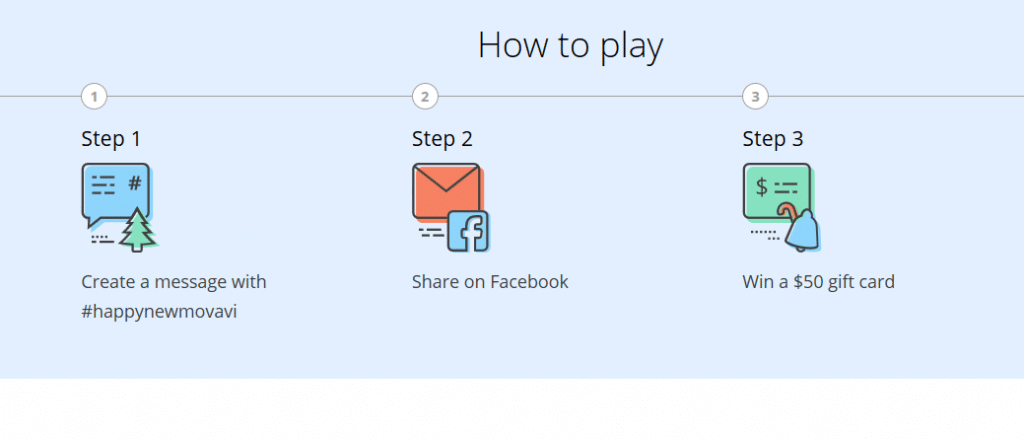 Also, there is no requirement to purchase any of the Movavi products or be an existing user to take part in this giveaway. The detailed rules can be found here.
Note :
This giveaway is valid from 3rd December to 26th December. Winners will be selected randomly on 27th December and notified accordingly.
Also, as a part of Christmas sale, Movavi products are on discount with upto 80% off the original prices.

Some of them are Video Suite, Video Editor 15 Plus and Video Converter 19.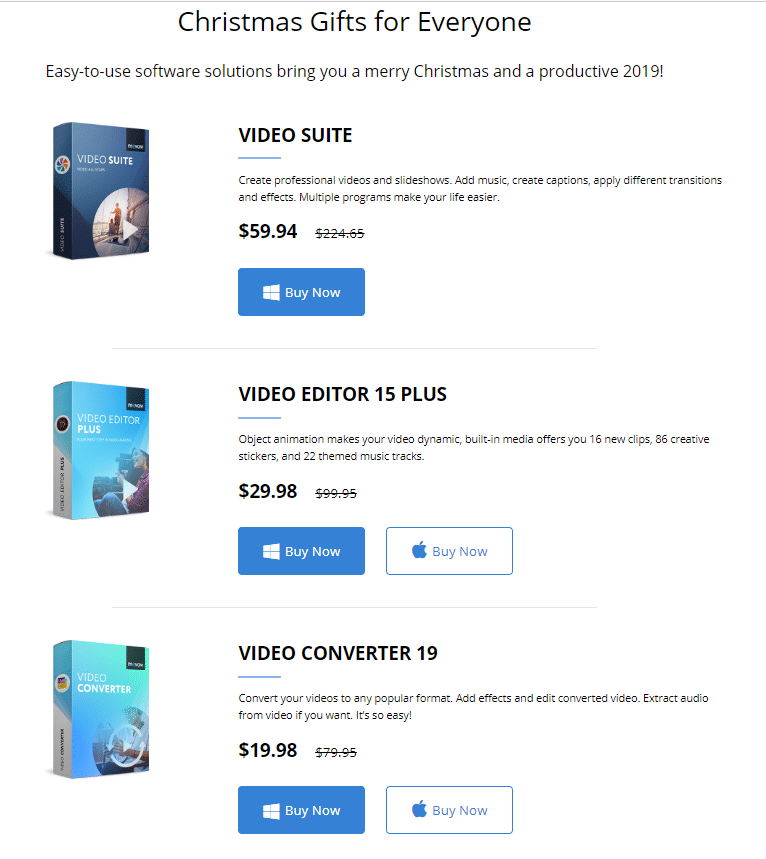 This can be a good opportunity to get them at low prices while this sale is on.
Happy participating and enjoy.