In association with WiseCleaner, a free giveaway of Wise Care 365 Pro is available. Originally worth $29.95, this product is available to download and use for free during this giveaway.
Key features :
Optimize PC with just a few clicks
Free up disk space
Auto clean and speed up PC by managing start-up items, deleting temp files and so on
Generate a complete hardware inventory for PC
Improve privacy by shredding files
Giveaway details :

For this giveaway, no participation is needed. Also no email sign-up is required. Directly download the giveaway version from here. 
The only restriction is that this giveaway version won't support any future updates. It however does have all the features as the commercial version.

Note : This giveaway is valid from 17 Dec to 24 Dec. So download and install it within that time period.
Using WiseCare 365 Pro :
After installing, the main interface will have different sections related to PC tune-up and optimization. These include :
PC Checkup : To do a quick check, click Checkup to begin. You can also configure automatically cleaning up of PC by enabling the option of Clean up your computer regularly at the bottom.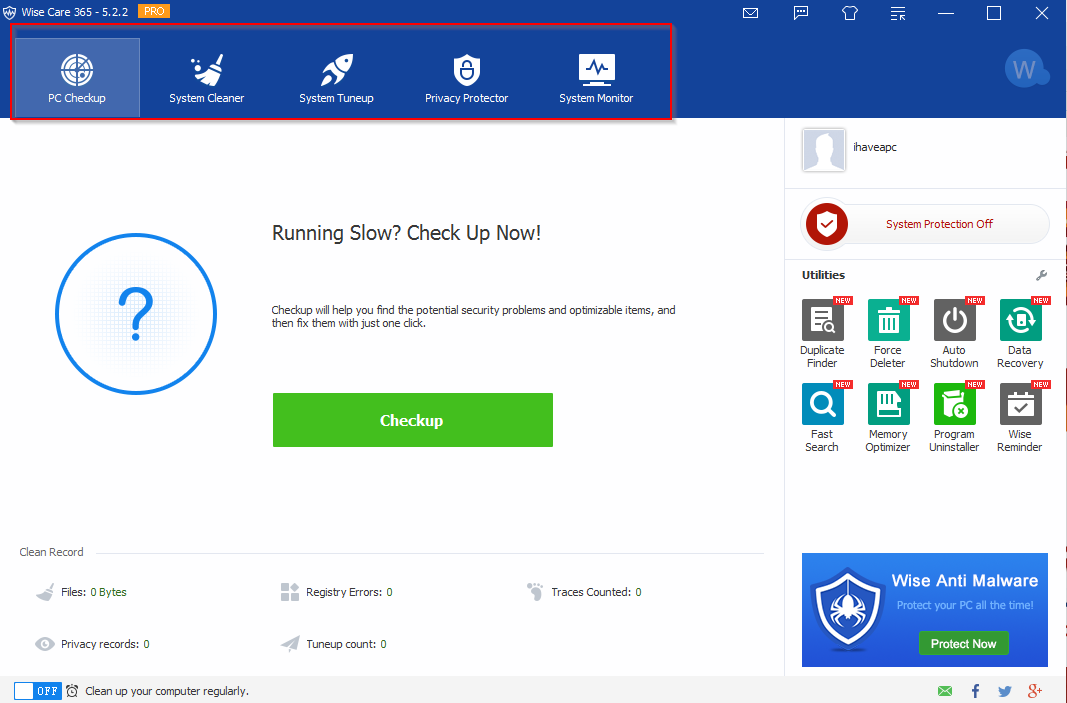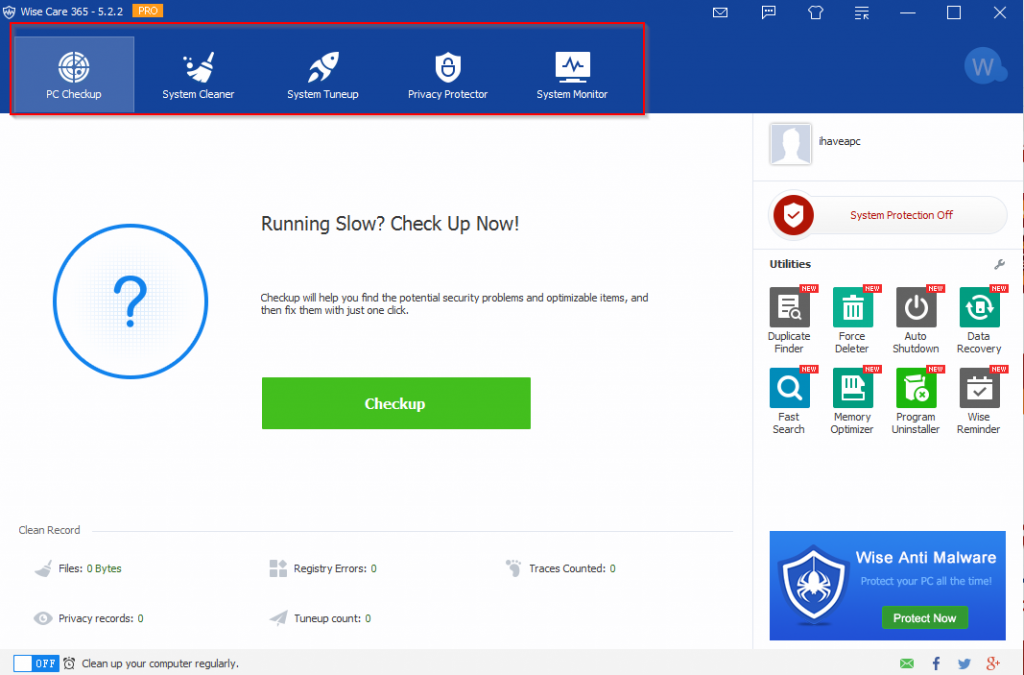 This will start a system scan and list issues if any that need to be fixed.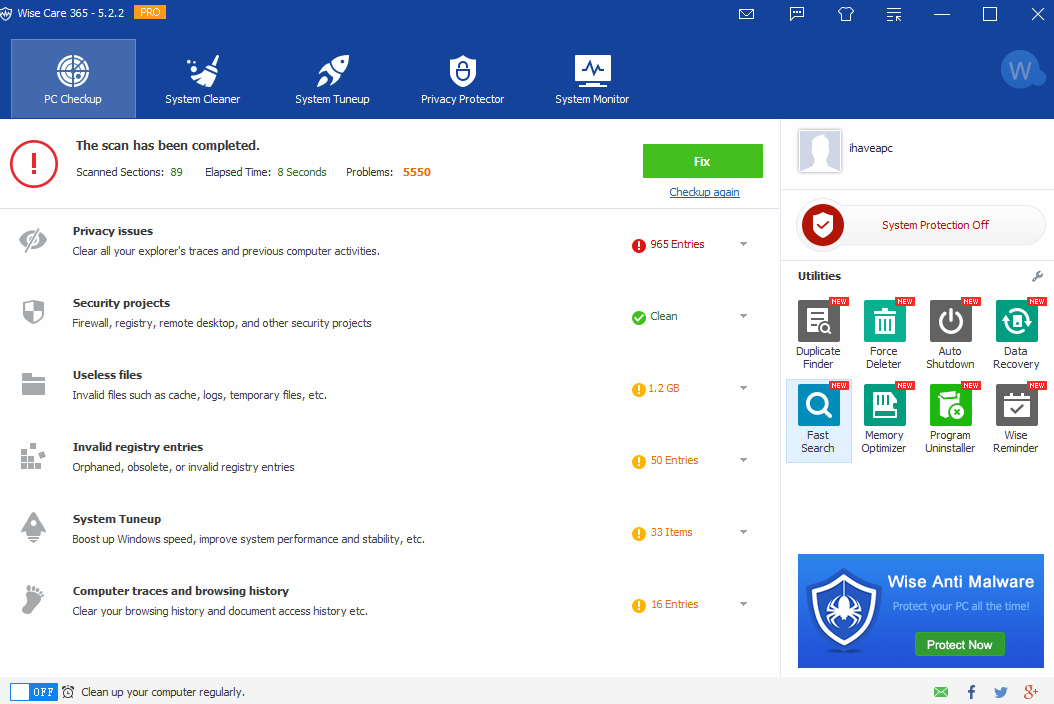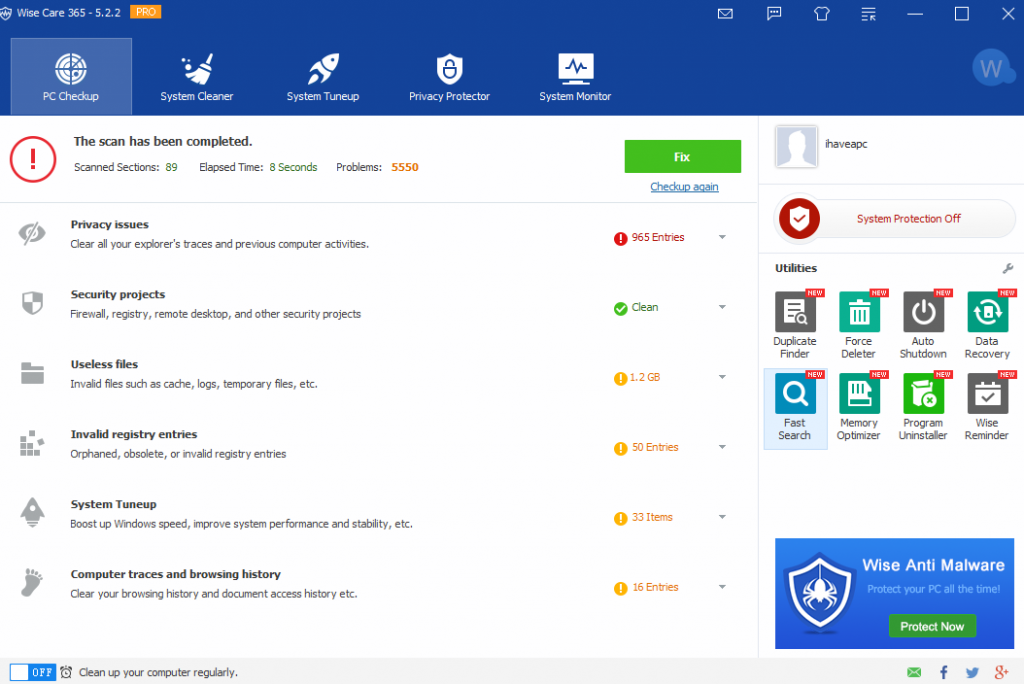 Click on Fix to resolve them all.
System Cleaner : This basically involves optimizing registry. Other options include Common Cleaner, Advanced Cleaner, System Slimming and File Manager.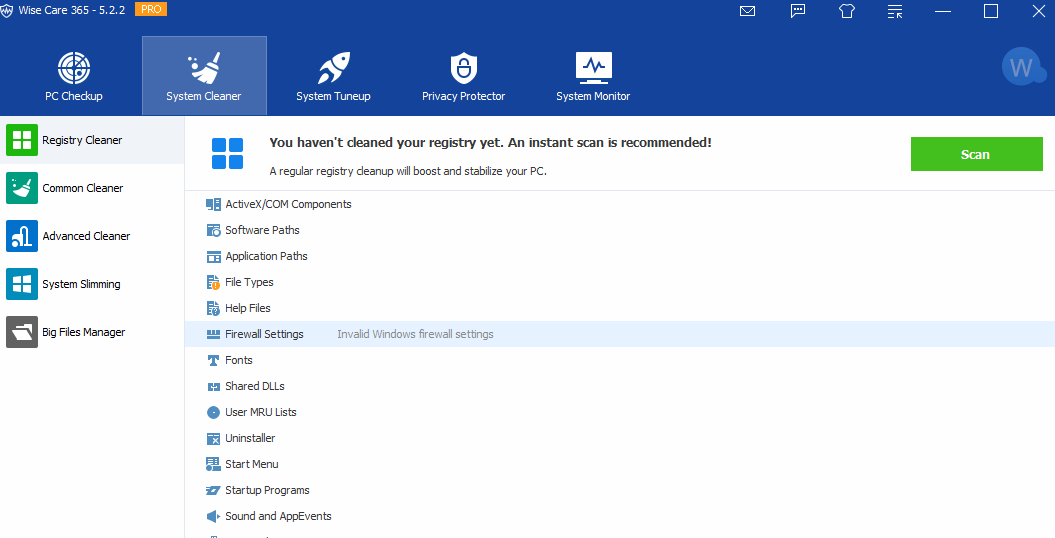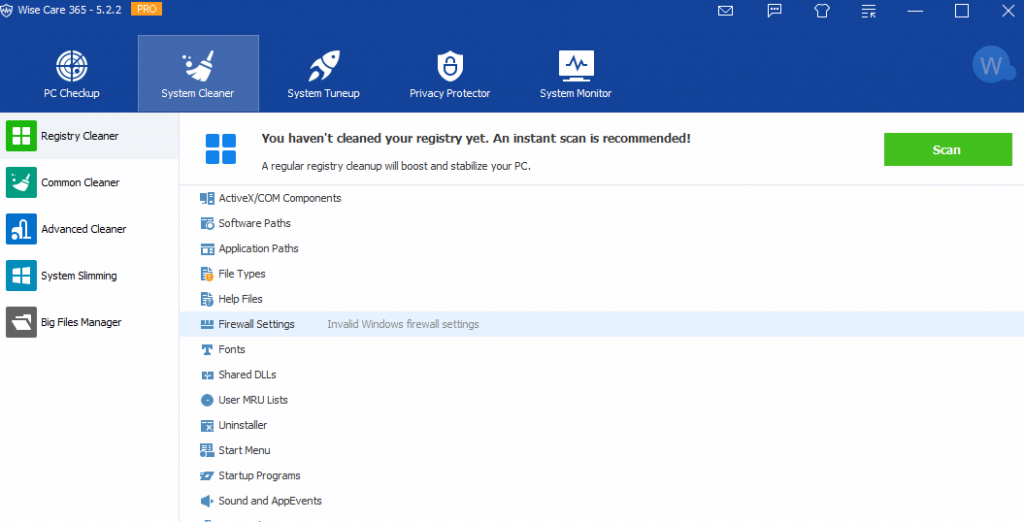 Click Scan to find any potential fixes that are to be needed.


Click Clean to fix them.
System Tuneup : This is for speeding up PC by disabling items at auto-start up, defragmenting hard drives and so on.


Click Optimize to tune up.

Privacy Protector : A history of viewed documents, webpages, movies and so on can be cleared from here. It also has a Password Generator feature to create strong passwords.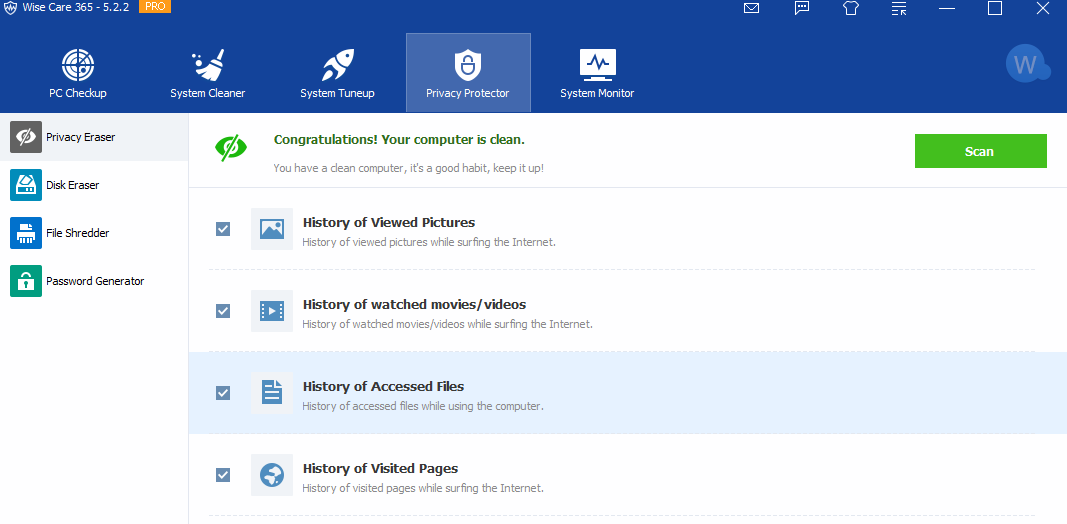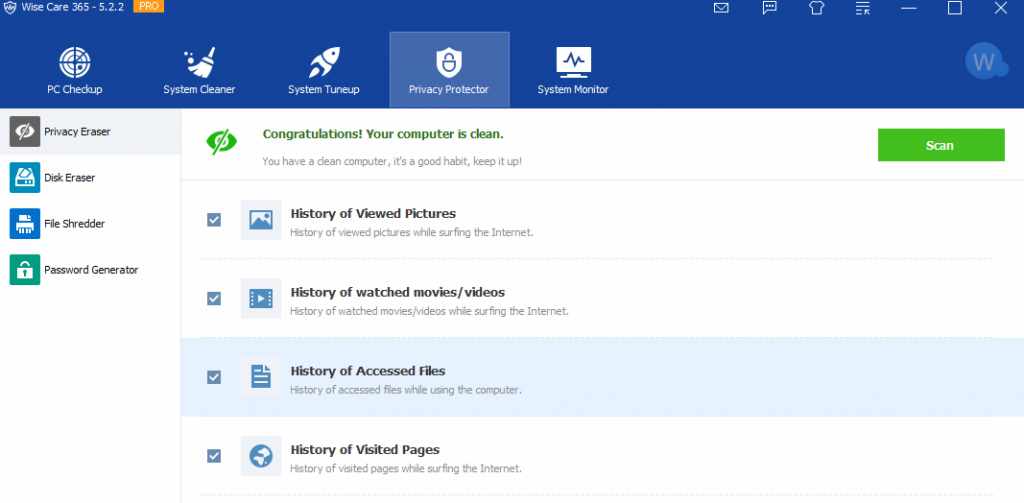 Other tools here include Disk Eraser and File Shredder for deleting documents without leaving any traces.
System Monitor : There are two sections here – Process Monitor to keep an eye on running processes and Hardware Overview which will detail individual hardware components.

Do try it out.