While opening a new tab in Firefox, the last one can get closed mistakenly as the X and + are both closed. 🙂

Undo Close Tab extension can help by automatically opening the last closed tab.

Download and install it from here.
Once installed, it will show up as an icon next to the address bar.

To use it, simply click on it. It will automatically open the last closed tab. Right clicking the add-on icon will list all the previously closed tabs.

You can directly open any of those previous tabs by clicking on them.
By default, it will display this list of closed tabs from all the Firefox windows. If you want to change it so that the tabs listed are only from the active/current window, right click on the icon and choose Manage Extension.

Under Context menus, enable the tick next to Only list tabs that were closed in the current window. Also, other settings like history of closed tabs can be managed from here by changing the tab count., displaying submenu for closed tabs (when number of these tabs exceed 6) and so on.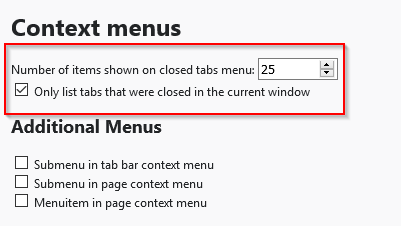 Note : Firefox stores information about only the last 10 closed tabs, which is what this add-on is set to. If you want to change this value to something else with a maximum of 25, type about:config in the address bar and change the values for browser.sessionstore.max_tabs_undo.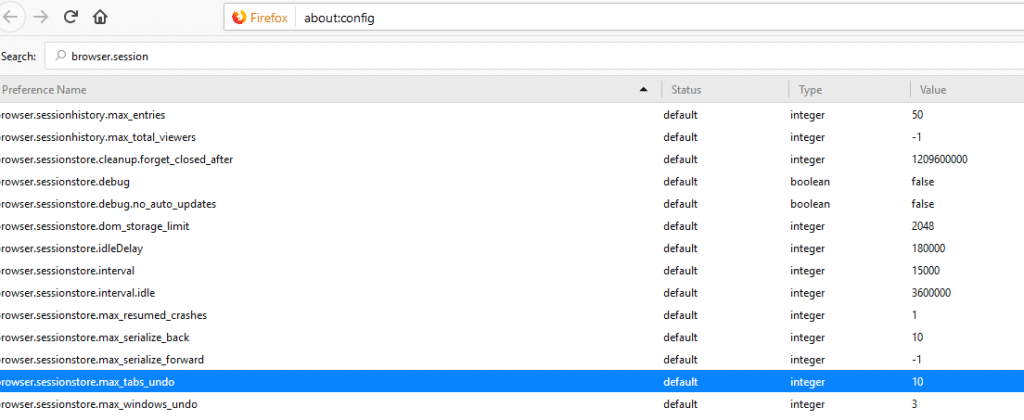 Overall, this is a handy extension when trying to restore previously closed tabs without searching for them from browser history.
Also for managing a lot of open tabs and still avoiding clutter, OneTab extension can be useful.
All done.