Giveaway time – again. 🙂
In collaboration with WiseCleaner, an exclusive giveaway of Wise Hotkey Pro is up for grabs. Originally worth $9.96 annually, the giveaway version is absolutely free to download and use.
About Wise Hotkey Pro :
Improve productivity by assigning keyboard shortcuts for different files, folders and favorite websites
Easy to remember key combinations
Lightweight and simple to use
Giveaway details :
No registration or participation is needed for this giveaway. Directly download the giveaway version of Wise Hotkey Pro from here.
This giveaway is valid from 19 November to 26 November.
Note : The only limitation is that this version won't support future upgrades. Otherwise it is has all the premium features and can be used without any time limitation.
Using Wise HotKey Pro :
Simply download and install from the giveaway link provided. It will already be registered.
The default layout will show the existing hotkeys mapped but which can be changed anytime. To associate a new program, folder or website with a hotkey, click on the + sign.

This will bring up the sections for which hotkeys can be set. They include Application, Folder and Website.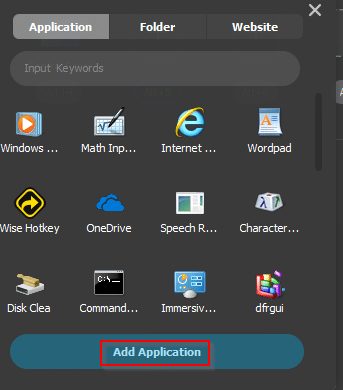 Similary, set the keys for different folders by clicking Add Folder. Existing folders that are associated with hotkeys will be listed.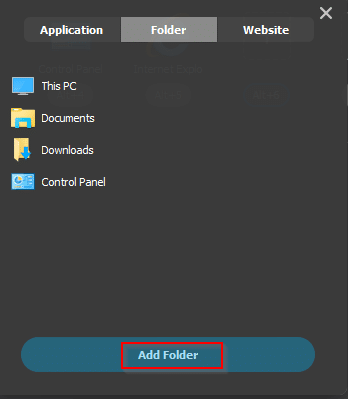 Finally, use the same process for adding a favorite website by using Add URL.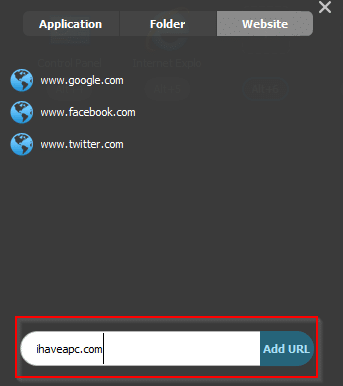 The hotkeys will now be available for different folders, programs and websites. They are easy to remember too.

All done.