PUPs (Potentially Unwanted Programs) are those which get installed without you knowing about them. These come bundled with setups of standard or popular programs that you actually want to install.
Unless the option of not allowing these extra programs is specifically selected during setup, they will get installed. So it may happen that when wanting to install a standard program, you find other programs along with it like toolbars and so on.
Instead of manually looking for such PUPs to uncheck so as to prevent them from installing, there is a free and useful tool – Unchecky that will automatically do this. It monitors for them whenever any setup is run, warns if it finds any and blocks them.
Download and install it from here. It is free, small and lightweight. After it is installed, it will remain active in the background and monitor for any new program setups that are run.

So even if you download setups of required programs from websites that bundle PUPs within them, Unchecky will block them and allow only the actual program to be installed. To know what it has blocked so far, click on Activity log.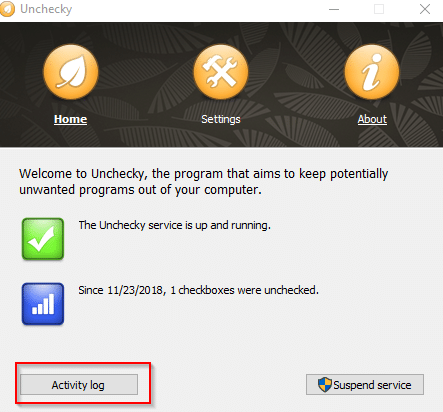 It will display information about installers which tried to install PUPs but were stopped.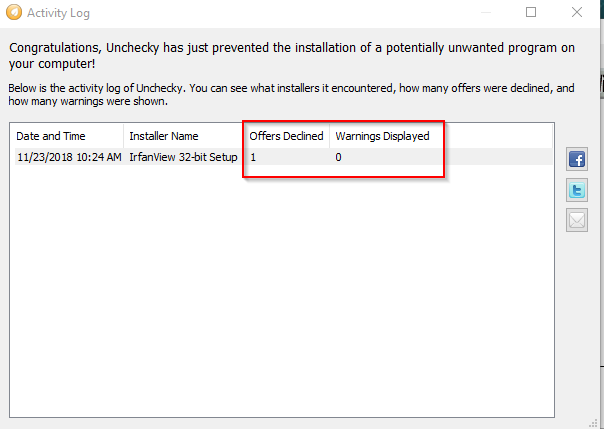 The Settings options include changing the interface language, enabling/disabling tool tips as well as the system tray icon and also adding certain programs for exclusion.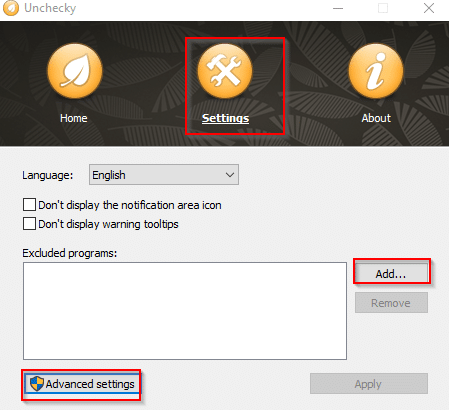 Unchecky by default updates automatically. To disable these automatic updates (not recommended) and ignore hosts file entries, use Advanced settings. Unchecky service that is currently running in background needs to be restarted for these changes to take place.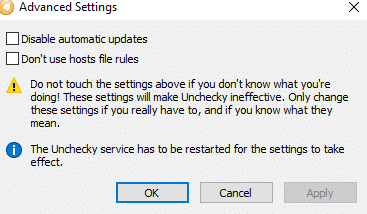 By the way, another option to avoid PUPs is to use a centralized application management tool like Patch My PC which comes with clean setups for all the required programs. It also allows for automatic updating of all the installed programs in one go rather than having to update each of them manually.
Happy installing.